Banksy Draws Attention to Homelessness in Birmingham With Christmas Mural
Another politically-charged mural to end the year.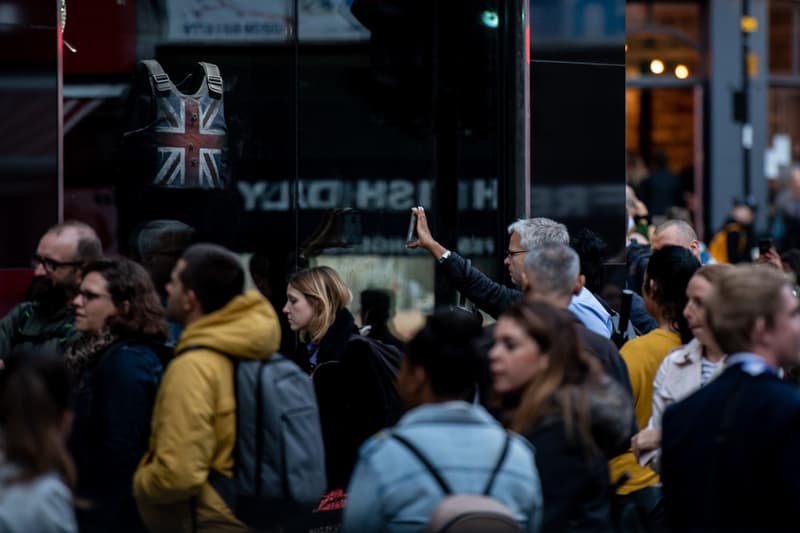 Last year, Banksy spray painted a garage in the South Wales town of Port Talbot entitled Season's Greetings. He depicted a child surrounded by snow on one wall and a dumpster fire on the adjacent one. Seen from afar, viewers realize that the snow is actually ashes blowing out of the trash receptacle and falling upon the child. As the holidays approach, the street artist is closing out the year with another politically-charged mural.
In a video Banksy posted via Instagram, an ostensible homeless man named Ryan settles on a bench in the streets of Birmingham. As the camera pans outwards, a mural of two reindeers taking off into a starry sky comes into focus. Like Banksy's Christmas mural from last year, the image can only be seen in its entirety from far away. The mural is painted next to the bench Ryan is sleeping on, giving viewers the impression that the image is of Santa's sleigh and his reindeers.
"In the 20 minutes we filmed Ryan on this bench passers-by gave him a hot drink, two chocolate bars and a lighter – without him ever asking for anything," Banksy explains. The mural draws attention to homelessness in the English city during the holiday season, while showcasing the generosity of those who acted kindly towards the man without being prompted.
Banksy's Christmas mural is located on a brick wall on Vyse street in Birmingham's jewelry quarter. Take a look at the video below.
Elsewhere in art, Joshua Smith is showcasing his miniature work of a Polish building at Denmark's KIRK Gallery.