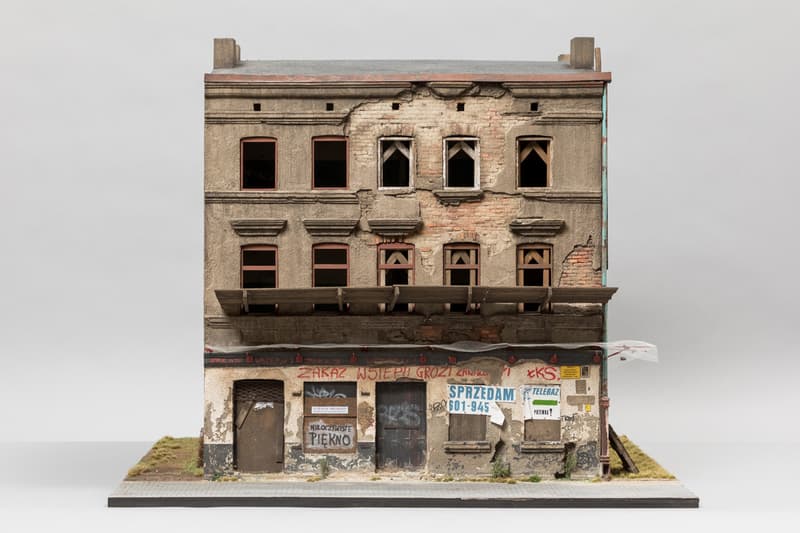 1 of 8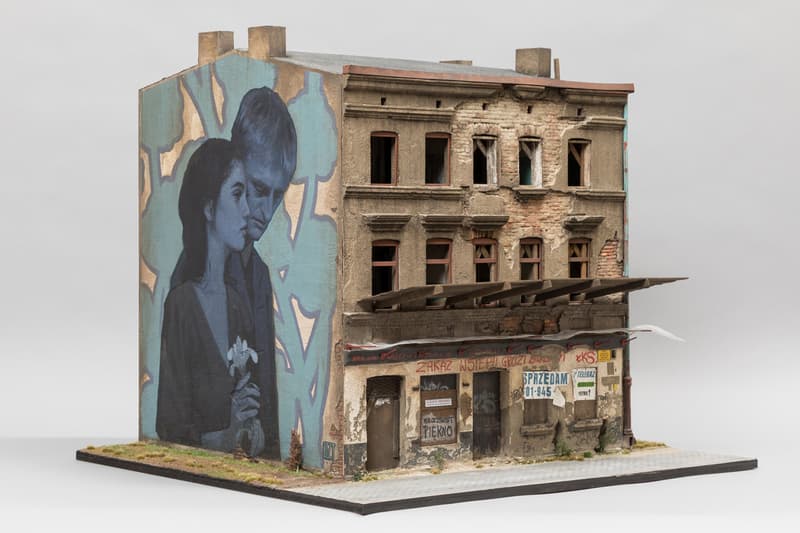 2 of 8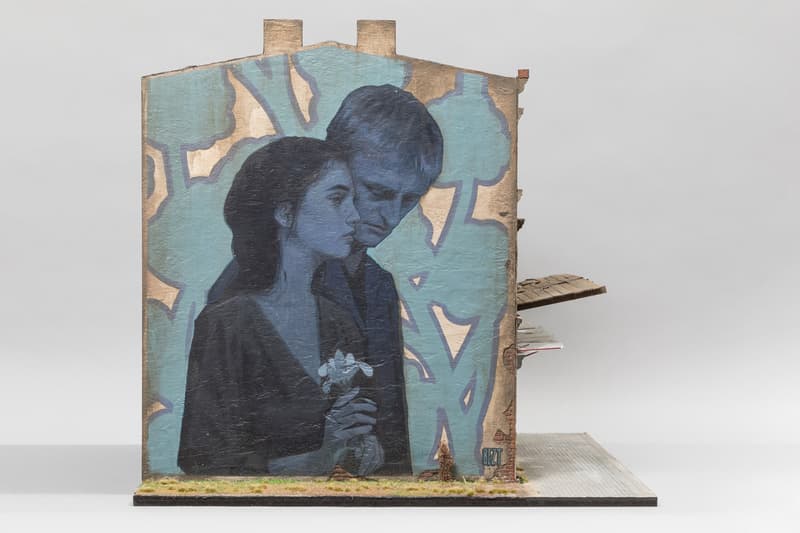 3 of 8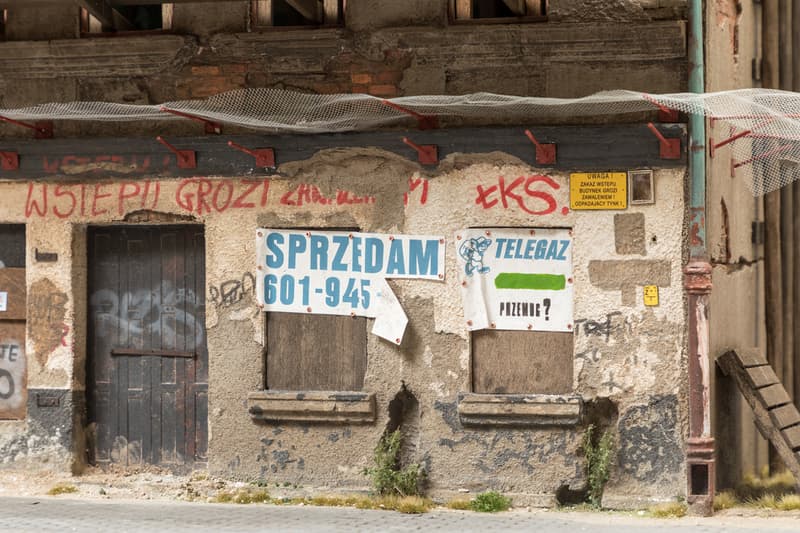 4 of 8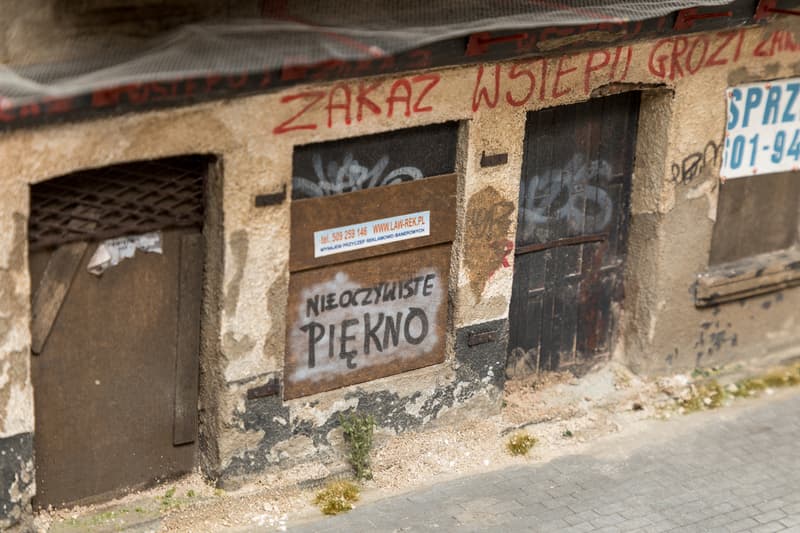 5 of 8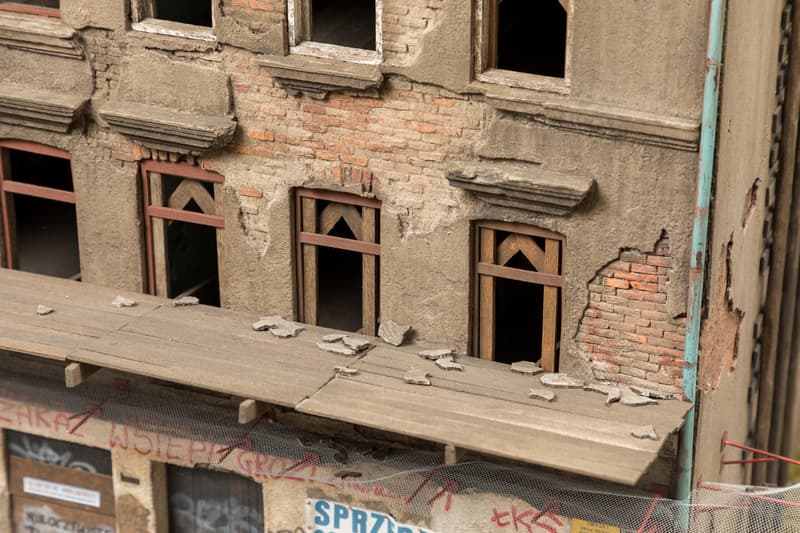 6 of 8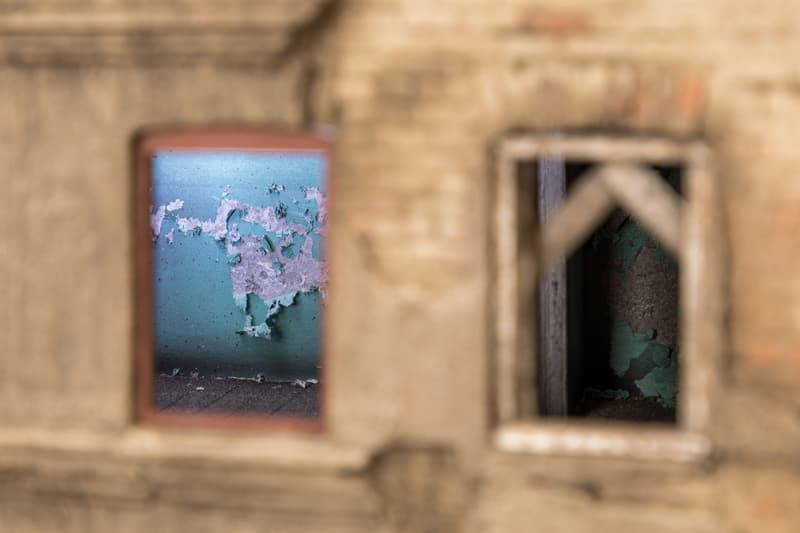 7 of 8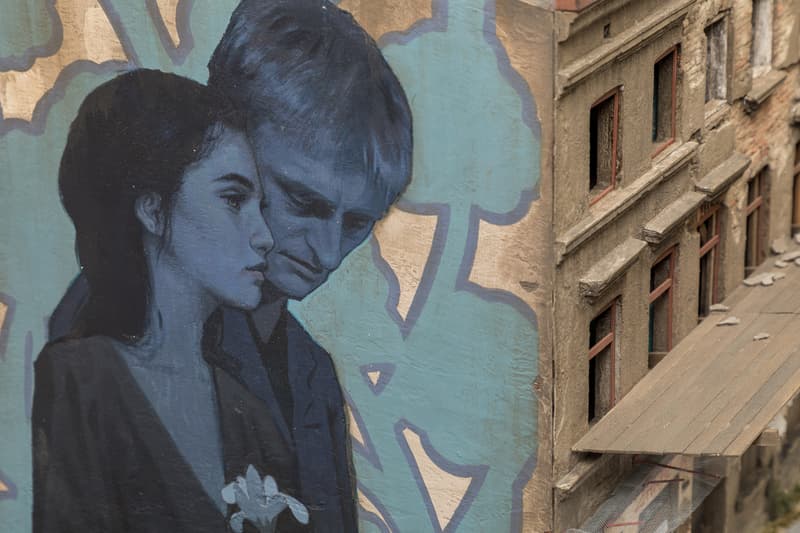 8 of 8
Joshua Smith Showcases Miniature Building & Mural at KIRK Gallery's Group Exhibition
In collaboration with Polish street artist Bezt.
---
KIRK Gallery is showcasing the works of 10 leading international urban artists at its latest group exhibition, titled "Up the Wall." Many of the exhibiting artists participated in KIRK's Out in the Open mural project, as they have moved from working on canvases and panels to outdoor walls. Exploring their indoor work as well, "Up the Wall" includes the works of Ian Francis, who creates multi-layered and highly contrastive paintings and VHILS, who has developed a unique aesthetic based on vandalism and "destroys as a means to create."
A highlight of the exhibition is Australian artist Joshua Smith's miniature work in collaboration with Polish street artist Bezt. Well-known for his miniature-sized sculptures of urban houses or scenes from big cities, Smith drew inspiration from Bezt's Polish background to recreate an abandoned-looking building from Lodz, Poland. He sent a section of the building's wall to Bezt to paint and then attached the mural to the rest of the building.
The finished model boasts plaster details, an exterior made of miniature bricks and a finished interior. Bezt's mural of a man and woman set against an abstract background adorns the decaying structure, while graffiti reads "nieoczywiste piękno," which translates to "no obvious beauty." "The more decrepit or run-down the building is, the more I want to build it," Smith told Juxtapoz Magazine. "New and clean buildings are generally boring. Those that are covered in graffiti or have broken windows–in this case, crumbling plaster–are a lot more visually interesting and tell much more of a history and story."
Take a closer look at Joshua Smith and Bezt's miniature structure in the gallery above. "Up the Wall" is currently on view to the public until January 18, 2020.
KIRK Gallery
Danmarksgade 8
9000 Aalborg, Denmark
For more exhibitions, NSU Art Museum is showcasing the works of KAWS, FriendsWithYou and more at a multi-room presentation entitled "Happy!"