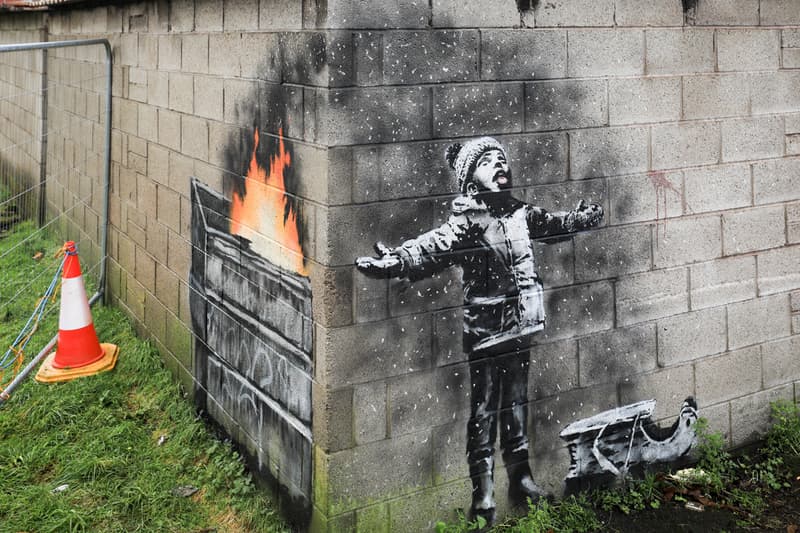 Buyer of Banksy's 'Season's Greetings' Mural to Open Art Center
Displaying the stenciled artwork in Port Talbot.
---
Banksy ended 2018 with a politically-charged mural that was spraypainted on a garage in the South Wales town of Port Talbot. Entitled Season's Greetings, the stenciled piece portrays snow falling on a child on one wall with a dumpster fire visual on an adjacent wall. When the mural is viewed from afar, one will realize that the falling snow is actually ashes swelling from the burning trash receptacle. Altogether, the elusive artist aims to raise awareness of the town's pollution problem with the striking mural.
Days following the artwork's debut, an art dealer based in Essex named John Brandler purchased it from the owner of the garage, Ian Lewis, for an undisclosed six-figure amount. According to The Art Newspaper, Brandler has plans to build an urban art center in Port Talbot where the artwork will be preserved and displayed for all to see. Brandler is currently undergoing talks with the town's council to see where the art center will be built.
Stay tuned for more details. Elsewhere in art, check out our latest Pen & Paper interview with Indonesian artist Roby Dwi Antono.