BornxRaised Releases Charged "No Justice, No Peace" Capsule
Consisting special long-sleeve tee and facemask, with all proceeds going to Black Lives Matter.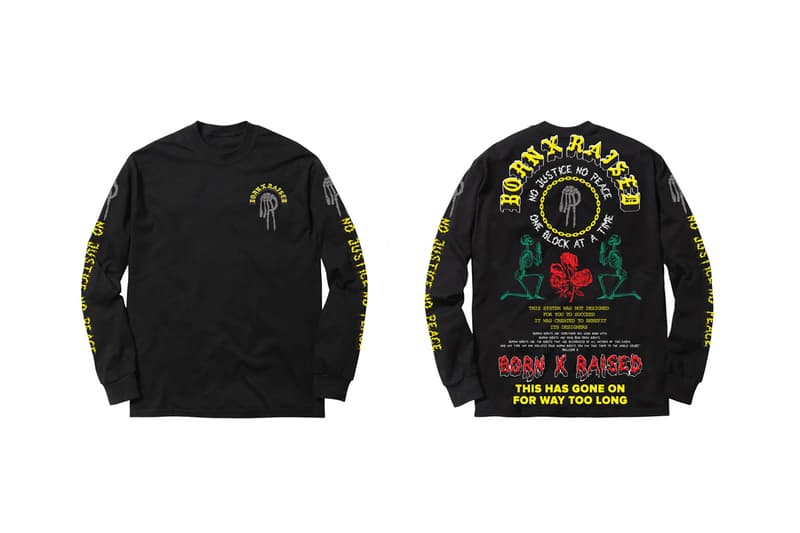 1 of 2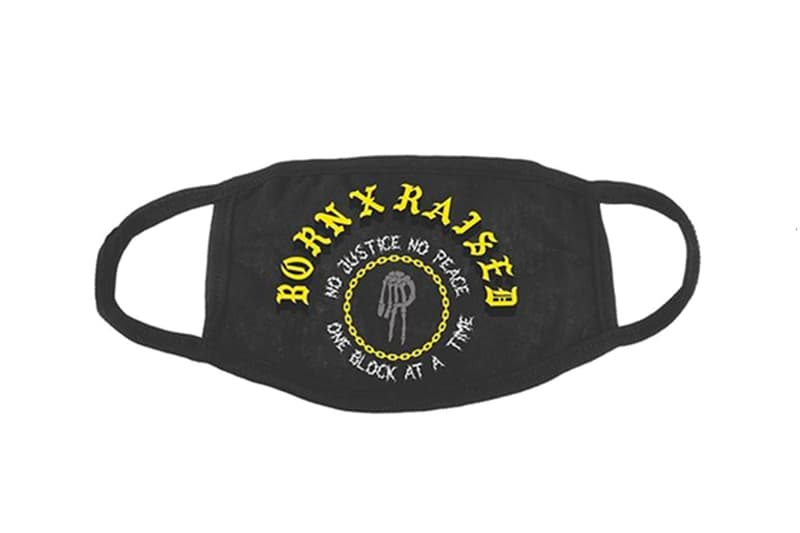 2 of 2
BornxRaised has released a charged "No Justice, No Peace" capsule in support of ongoing Black Lives Matter protests across the world. Consisting of a graphic-coated long-sleeve tee and a custom cloth facemask, the offerings repurpose BxR's Old English fonts and visceral embellishments to raise funds for BLM while building awareness around police brutality and the need for social justice.
Done up in black, the long-sleeve tee features a flipped grey skeleton hand and yellow BxR spellout graphic on the left chest. Sleeves take on a lightning-style yellow font for the "No Justice, No Peace" motifs that run from upper arm to wrist, and also add more skeleton finger embellishments. However, the pièce de résistance is undeniably the back. From neck to waist, it's covered in text, graphics ranging from red roses to green skeletons, and even a quote from Malcolm X. The black cotton mask is also centered around the skull finger graphic, and adds similar text hits to its corresponding tee.
The BornxRaised "No Justice, No Peace" capsule is available for pre-sale now on the Born x Raised webstore. The tee is priced at $38 USD, and the mask arrives at $15 USD. All profits from the sales of the collection will be donated to Black Lives Matter.
BxR isn't the only West Coast brand standing strong in the fight for justice: Stüssy recently served up a hand-scrawled "End Racisim Now!" tee.