SEGA Celebrates 60 Years With Game Gear Micro
Miniaturizing the 8-bit handheld console.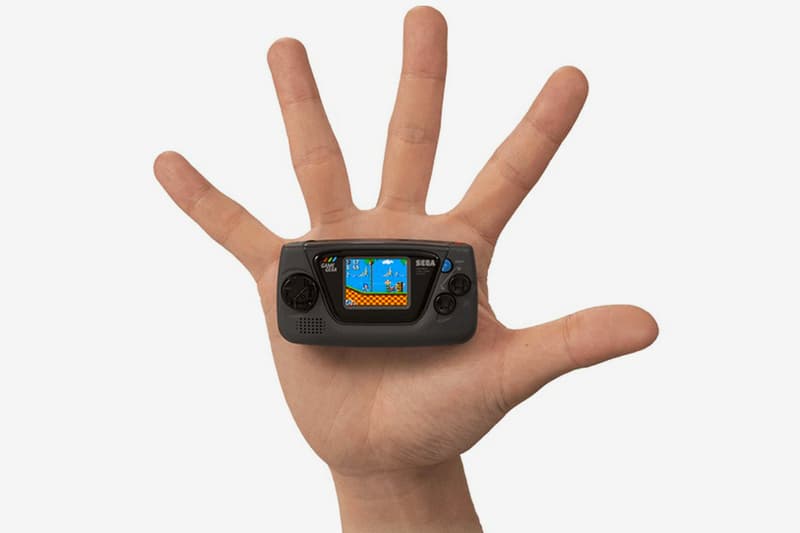 SEGA is celebrating its 60th anniversary with a miniaturized version of its classic Game Gear console. The once-popular handheld gaming device, first debuted in 1990, fiercely competing against Nintendo's Game Boy. Coming with a full-color backlit system, the 8-bit fourth-generation device was actually considered technically superior to the Game Boy at the time, despite its eventual loss in sales to Nintendo.
SEGA, however, is reviving the retro console. The Game Gear Micro is a hyper-reduced counterpart to the original with a width that's no bigger than the palm of one's hand. Like its predecessor, it comes with simple radial and duo-button controls that sit next to a tiny backlit screen that's able to display 32 colors at a time. Furthermore, "GAME GEAR" and "SEGA" branding is etched on the upper corners of the screen, while a small speaker on the bottom right rounds up the console's nostalgic design.
Despite the Mirco's tiny screen, if you pre-order all four color versions (black, blue, red and yellow), according to Kotaku, you'll get a free replica of the original Game Gear's "Big Windo" magnifying accessory.
SEGA's Game Gear Micro is slated to launch at select Japanese retailers in October of this year for approximately $45 USD. Learn more about it at SEGA.com.
In case you missed it, SEGA brought back its legendary "Segata Sanshiro" mascot.