These Are the Must-See Movies and TV Shows Premiering in June
With new releases from Jordan Peele, Spike Lee and more.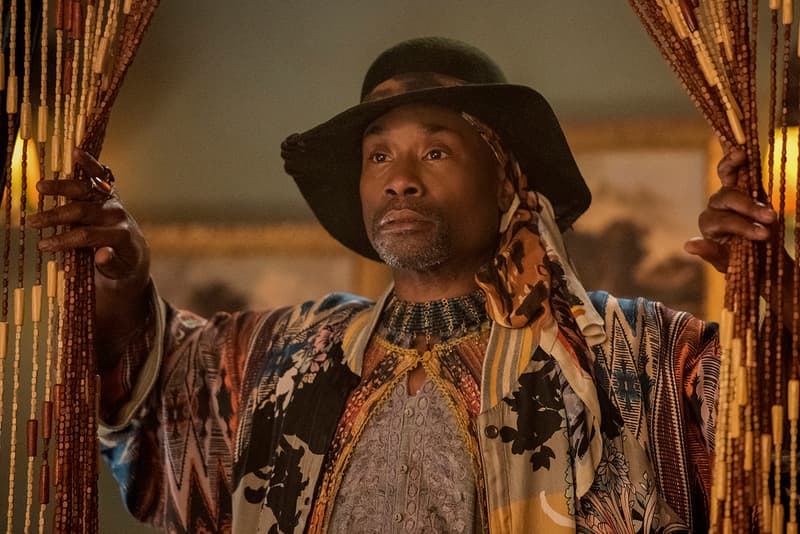 Although theaters are starting to open up after the coronavirus pandemic, there still aren't an awful lot of movies debuting this month. Disney is releasing one of their biggest films of the year on its streaming service, while the next Spike Lee joint will be conveniently hitting Netflix. Judd Apatow will also make a splash on VOD with The King of Staten Island starring Pete Davidson and Billy Burr.
Speaking of Ol Freckles, Bill Burr's animated show F is For Family is coming back for its fourth season. The second seasons of both Doom Patrol and The Twilight Zone are also slated to arrive this month. Most exciting of all, HBO Max will show one of four of their one-off Adventure Time specials. Check out the list below of the films and TV shows to look forward to in June, ranging from must-see releases to under-the-radar flicks.
Movies
Da 5 Bloods (June 12, Netflix)
The story follows four African-American Vietnam Vets — Paul, Otis, Eddie and Melvin — who return to Vietnam. Directed by Spike Lee and starring Chadwick Boseman, the war drama sees them search for the remains of their fallen leader.
Why it's worth your time: Vietnam was arguably one of the most senseless wars the U.S. took part in, and though various films such as Apocalypse Now and Platoon have examined the impact on Black soldiers, those stories are often secondary to the white man's perspective. This film gives a voice to Black vets of the war; its theme of soldiers dying for a country that doesn't care about them sadly still resonates today, and one that makes this movie all the more relevant.
Artemis Fowl (June 12, Disney+)
One of the more prominent 2020 theatrical releases to make its debut straight to streaming due to the coronavirus pandemic is Disney and director Kenneth Branagh's fantasy adventure Artemis Fowl. The film adaptation of Eoin Colfer's 2001 novel follows a 12-year-old criminal mastermind who is caught up in a battle with supernatural forces.
Why it's worth your time: This a flick is mostly for the kids in our lives, but for the adults it's a chance to see how a film fares on a streaming debut as opposed to a theatrical release. The movie theater business has already been struggling, and if Artemis Fowl is a success on Disney+, it could be another nail in the coffin for the industry.
The King of Staten Island (June 12, VOD)
Pete Davidson plays Scott Ready, a 24-year-old who still lives at home and has been stuck in a rut ever since the death of his firefighter father. While he's unable to build a life of his own, his younger sister (Maude Apatow) is moving on to college and his mother (Marisa Tomei) is finally dating someone new (Bill Burr). When he finds out the man his mother is dating is also a firefighter, it sends him into a spiral that will make him confront his past and allow him to grow up.
Why it's worth your time: Judd Apatow is one of the only directors who can release a comedy at that feels like a major event these days, going all the way back to The 40-Year Old Virgin. The King of Staten Island has just the right amount of star power in Davidson and Burr to potentially create a similar hit.
Eurovision Song Contest: The Story of Fire Saga (June 26, Netflix)
Two small-town singers chase their pop star dreams at a global music competition, where high stakes, scheming rivals and onstage mishaps test their bond.
Why it's worth your time: This looks absolutely ridiculous, which is the arena where Will Ferrell is at his best. What makes this even better is that Eurovision is an actual show that has leaned on real-life ridiculousness for several decades in Europe. The absurd usually fires on all cylinders when it's loosely based in real life. We're getting crazy Blade of Glory vibes here, we just hope it's equally as funny.
TV
Baki: The Great Raitai Tournament Saga (June 4, Netflix)
Baki gives it his all in a fighting tournament that only occurs once every 100 years. Continuing the build-up to the next installment of Baki, the ending will underscore the action that is set to play out throughout the season.
Why it's worth your time: Everybody knows that the tournament arc of any shonen anime usually contains some of the best sagas of the series. This one has been a long time coming. Baki is an action-centric show, so a plot that revolves around nothing but the action is sure to be the show at its best.
F is for Family (Season 4) (June 12, Netflix)
The second offering of Bill Burr this month is the fourth season of his animated series. This season will feature Frank dealing with a visit from his estranged father while also parenting kids trying out new personas.
Why it's worth your time: This is low-key one of the greatest animated shows Netflix has to offer. Frank sets the show over the hill for his honesty, foul mouth and ideologies that reflect the '70s man so well. The new storyline will reveal the upbringing that caused Frank to be the man he is. We're here to see it unfold.
Pokémon Journeys: The Series (June 12, Netflix)
This Pokémon series will follow Ash and his partner Pikachu as they traverse new regions and meet new characters. Ash will also meet Goh, another Pokémon lover, and both are overjoyed when Professor Cerise asks them to become official researchers.
Why it's worth your time: The Pokémon anime shows have gone up in quality as of late, and the series' move to air on Netflix exclusively may be a sign that this show will follow suit. Many of the best Pokemon shows now have a home on Netflix, including the exclusive CGI remake of Pokémon: Mewtwo Strikes Back.
The Chi (Season 3) (June 21, Showtime)
Where the second season of The Chi delved into parenthood in the Black community, the third season will focus more on the children's perspective. Trio Kevin, Papa and Jake all face a coming-of-age tale in their own right, but the show also looks like it will look into the subject of Black girls going missing and how it impacts the community.
Why it's worth your time: This is one of the only shows on air delving into the topic of Black culture that isn't completely tone-deaf. Even though this is Lena Waithe's show, she will appear as an official character this season alongside Lala Anthony.
Doom Patrol (Season 2) (June 25, HBO Max/DC Universe)
Following the defeat of Mr. Nobody, the members of the Doom Patrol now find themselves shrunken and stranded on Cliff's toy race car track, where they begin to deal with their feelings of betrayal by Niles Caulder (a.k.a. The Chief) while confronting their own personal issues.
Why it's worth your time: This was the most celebrated DC Universe show to arrive on the platform outside of Titans. It also came out at the same time as The Umbrella Academy and Deadly Class, two shows that look very identical, and yet it still came out on top. We're hoping this show continues to stay the course in the second season.
The Twilight Zone (Season 2) (June 25, CBS All Access)
Jordan Peele and Simon Kinberg's contemporary remake of the classic TV series mixes socially-conscious stories into science fiction and horror. Its second season will focus on themes of introspection and self-exploration.
Why it's worth your time: The first season had a lot of star power and pseudo nostalgia, but it ultimately left much to be desired. More often than not, episodes didn't contain a profound moralistic story like its original counterpart. We're hoping the gap between seasons allowed the writers of the show to reflect on the Twilight Zone brand and what its audience expects from the revived series. It's not enough to just put a favorable face in horror on the forefront as the anchor of the show. Perhaps having Peele write a few episodes means there won't be the issue of too many cooks in the kitchen like there was in "Nightmare at 30,000 Feet," and lead more substance to come to the surface.
Adventure Time Distant Lands: BMO (June 25, HBO Max)
BMO must team up with a new humanoid bunny character to save a space station from hostile aliens looking to destroy the world. It would appear the special will break away from the adventures of Finn and Jake to explore the greater universe beyond the familiar setting of Ooo.
Why it's worth your time: Adventure Time was the cartoon of a new generation, but one that '90s kids also latched onto. It made a point to showcase everyone in society via cartoon avatars, while also teaching its children viewers valuable lessons that the adults watching probably didn't see in cartoons of their youth. Visiting these characters once again will fill the void left by series finale since 2018.