Artists Launch Initiatives to Benefit Black Lives Matter and Justice Organizations
Including Takashi Murakami's limited edition prints and Joshua Vides-designed "Direct Action" tees.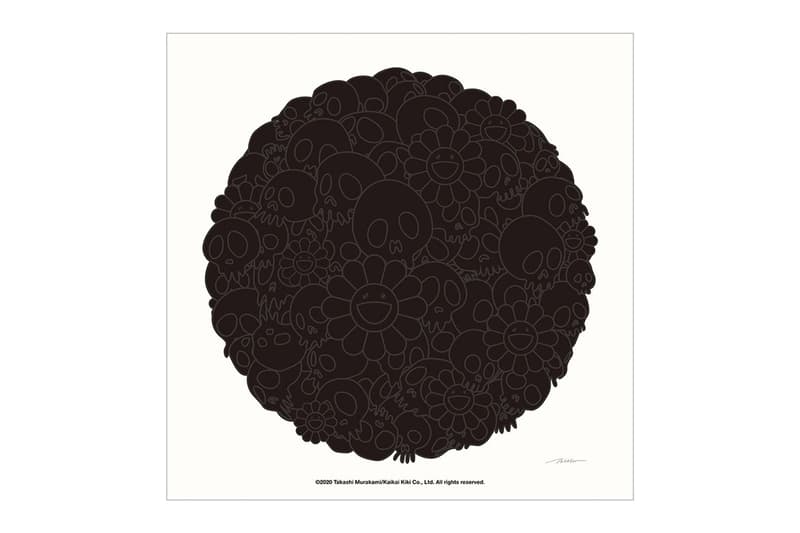 Amid the ongoing pandemic and nationwide protests following the death of George Floyd, diverse organizations are requesting donations to aid their respective causes. Artists are also releasing original artworks to stir up support with proceeds from their sales to benefit justice organizations including Black Lives Matter, Color of Change, and more.
Takashi Murakami will release a collection of new Black Lives Matter-inspired prints to support three social justice organizations, over 50 photographers have united for a photographic print sale to raise money for National Bailout and Marsha P. Johnson Institute, Joshua Vides and Jide Osifeso recently joined Reigning Champ for an apparel collection that supports the Equal Justice Initiative, sales from Gordon Robichaux and Post Present Medium's artist-designed bandana project is going towards the Black Trans Advocacy Coalition until June 17, and Meguru Yamaguchi launched a benefit auction with New York-based creative consulting agency roosi in support of Black Lives Matter.
View the full list below.
Takashi Murakami Limited Edition Prints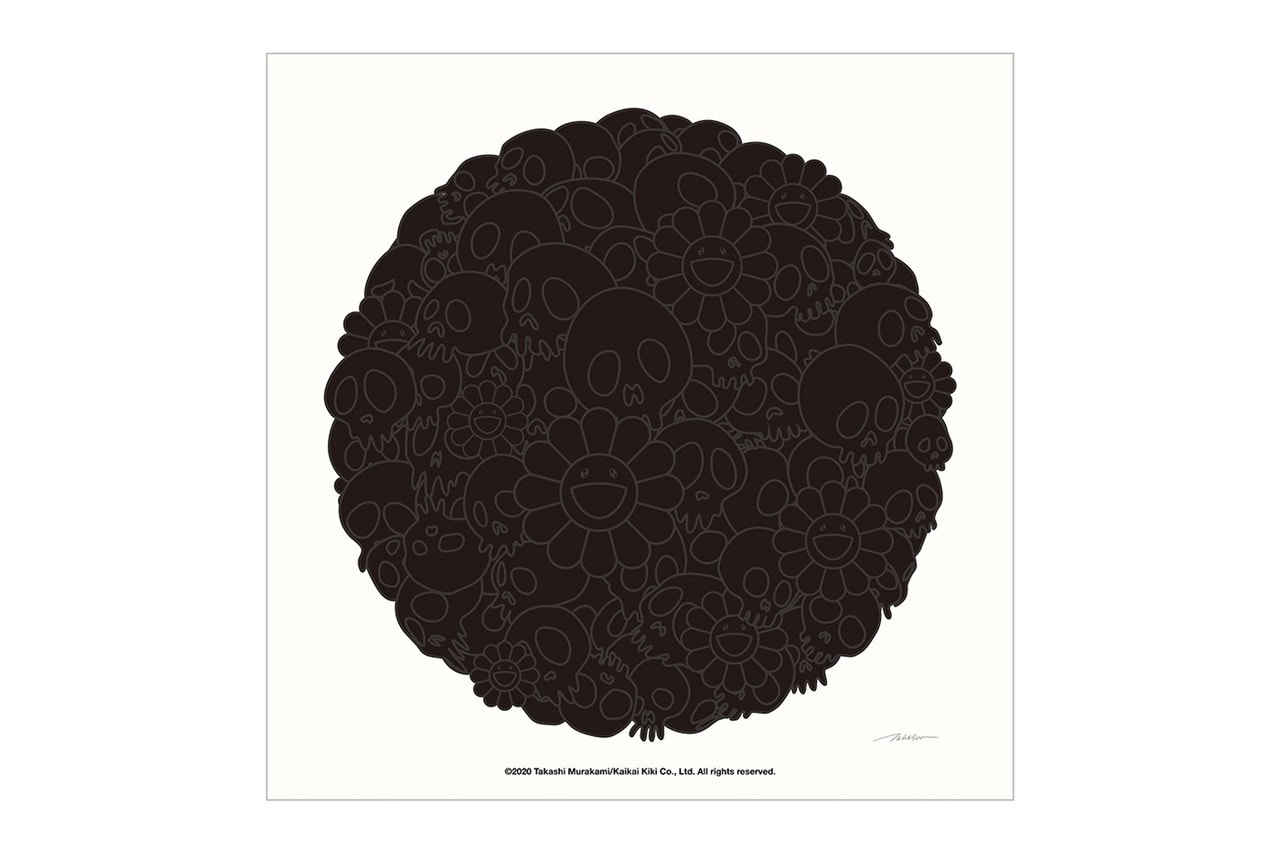 Release Date: Available in July via the NTWRK app
Release Price: TBD
Takashi Murakami is putting together a limited edition collection of six black screen prints inspired by the Black Lives Matter movement. Limited to 300 editions each, the prints boast Murakami's iconic flower and skull designs and will be finished with spray paint from Murakami himself. Proceeds will be split between Black Lives Matter, Equal Justice Initiative, and Color of Change, with the prints expected to raise over $1 million USD in charitable contributions. "If my art can effect any change here and now, I want to contribute it not only to give back but to give power to the Black community plagued by the racial injustice," Murakami shared.
Reframing the Future Photographic Prints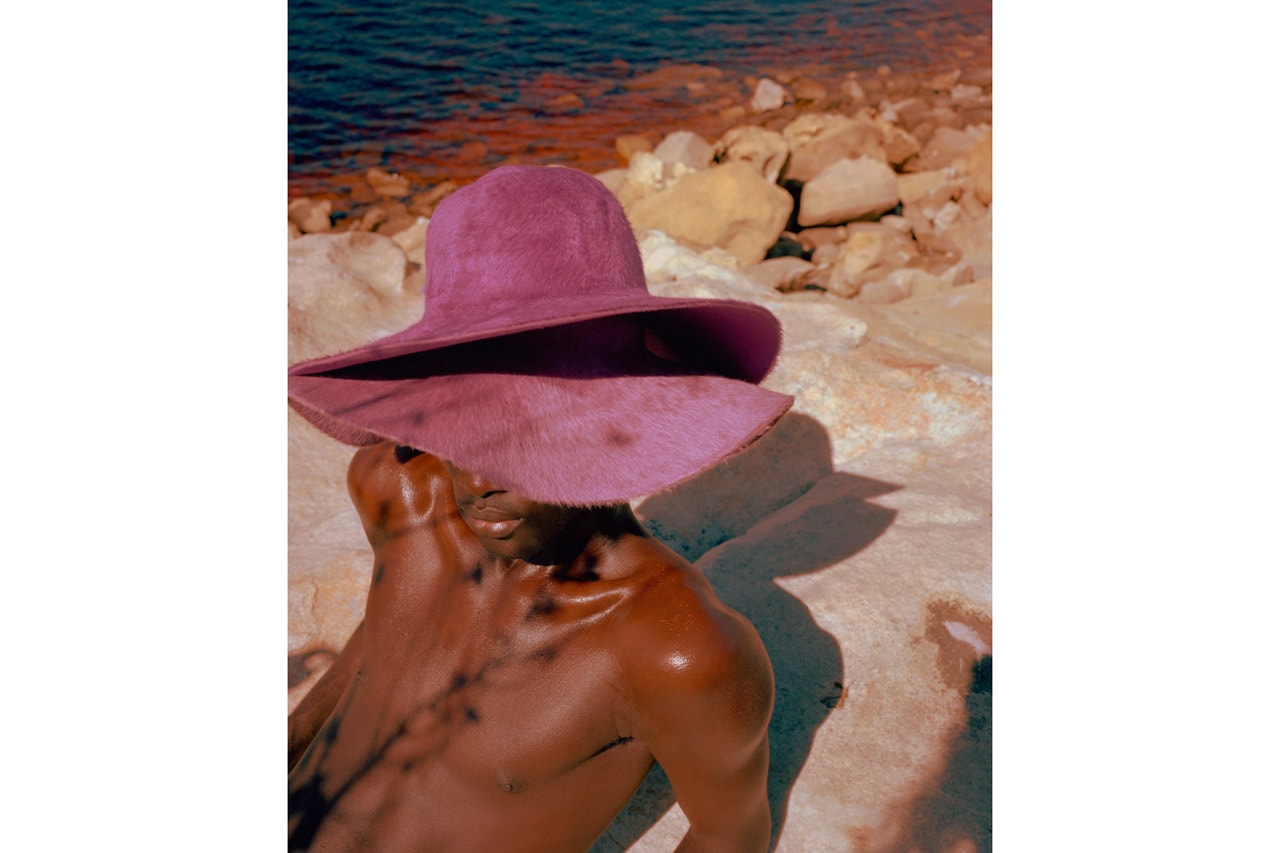 Release Date: Available on Reframing the Future's website until June 30
Release Price: From $25 to $100 USD
Over 50 photographers have joined a new photographic print sale called Reframing the Future. An entirely volunteer-based initiative, the fundraising initiative includes the works of both emerging and established artists who have come together to support Black communities in response to systemic racism and police brutality. 100 percent of proceeds from the print sale will be split evenly between the National Bail Out collective and Marsha P. Johnson Institute. The initiative is made up of an intersectional coalition of artists, reflecting the work of photographers and graphic designers from different parts of the world.
Joshua Vides, Jide Osifeso and Reigning Champ's "Direct Action" Collection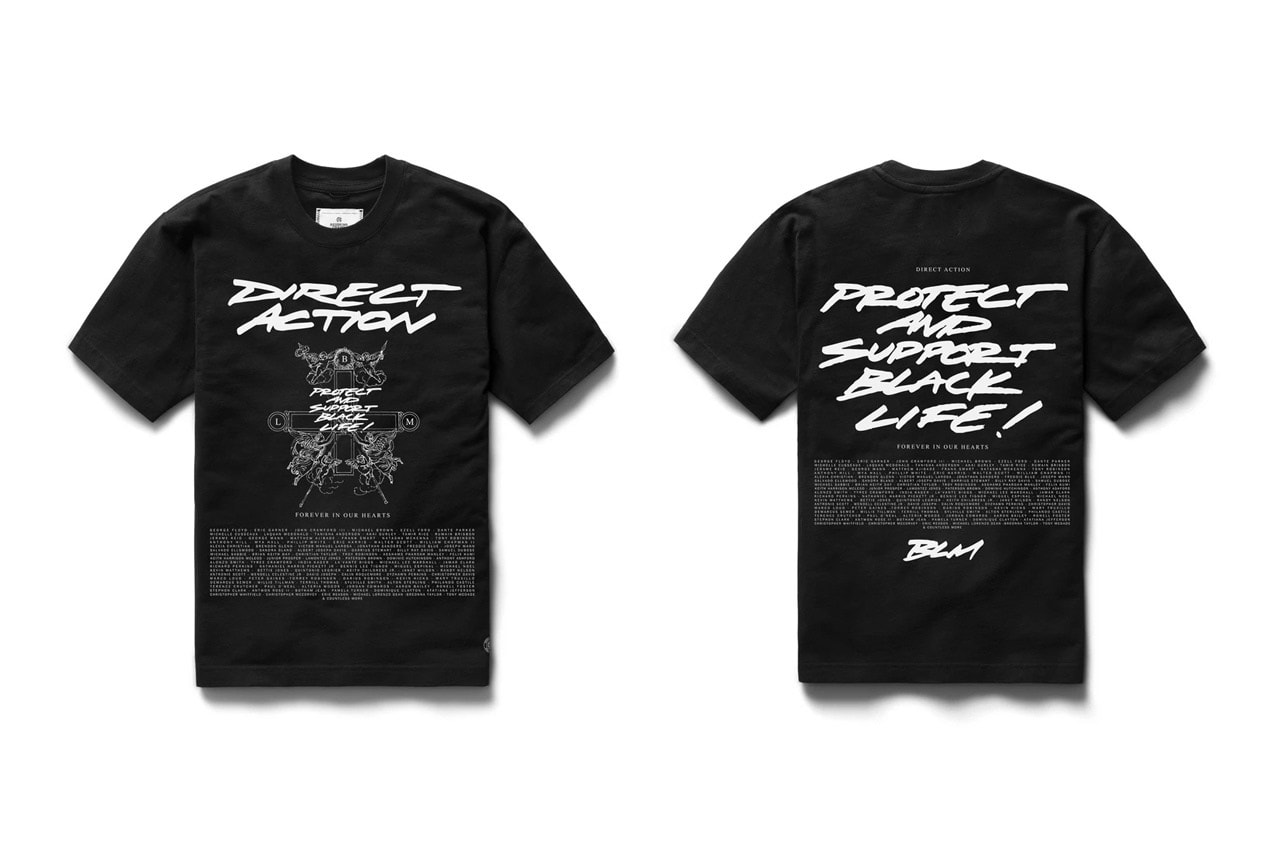 Release Date: Available on Reigning Champ's webstore
Release Price: Between $75 and $165 USD
Artist Joshua Vides and designer Jide Osifeso have joined Reigning Champ for a "Direct Action" collection that raises funds for the Equal Justice Initiative. The collaborative T-shirt features a "Direct Action" spell-out from Vides and cross graphic from Osifeso, which is overlaid by "Protect And Support Black Life!" in Vides's font. Hoodies feature Osifeso's "Protect And Support Black Life" graphic on the chest, while the back offers a medieval-style cross with BLM branding surrounded by angels. 100% of sales — the total price of goods, not just the profits — will be donated to the aforementioned non-profit organization.
Gordon Robichaux and Post Present Medium Artist-Designed Bandanas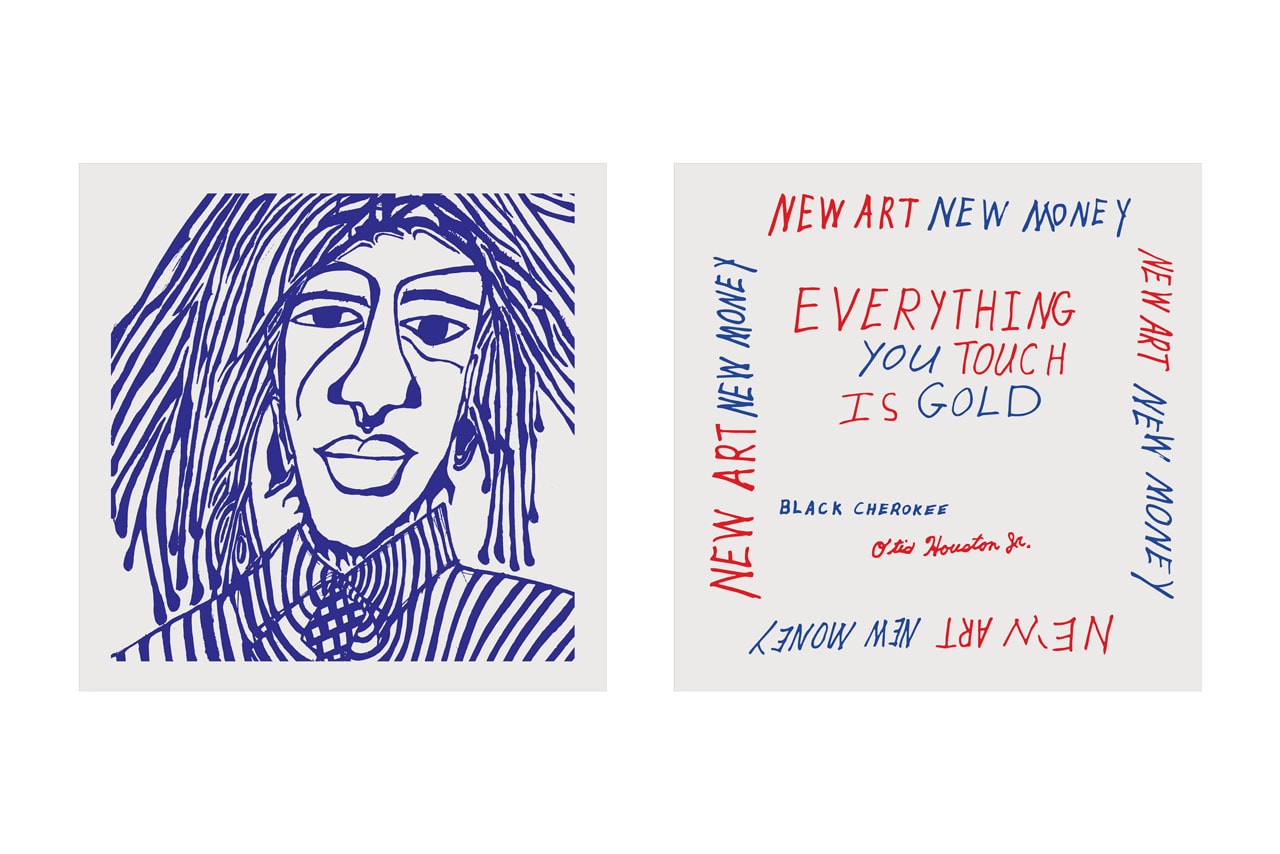 Release Date: Available on Post Present Medium's website
Release Price: $30 USD
New York gallery Gordon Robichaux and Los Angeles-based record label Post Present Medium have teamed up on a series of artist-designed bandanas as part of a project evolved as an extension of the gallery's ongoing interest in collaboration and dialogue with musician and artist Dean Spunt. Vibrantly hued, each of the 22-by-22 inch silkscreen bandanas feature works by six of the gallery's artists and collaborators: Leilah Babirye, Matt Connors, Otis Houston Jr., Elisabeth Kley, Matt Paweski and Tabboo! Amid the George Floyd protests, sales from the bandana project will go towards the Black Trans Advocacy Coalition until June 17.
Meguru Yamaguchi REVISUALIZE NO. 1 Benefit Auction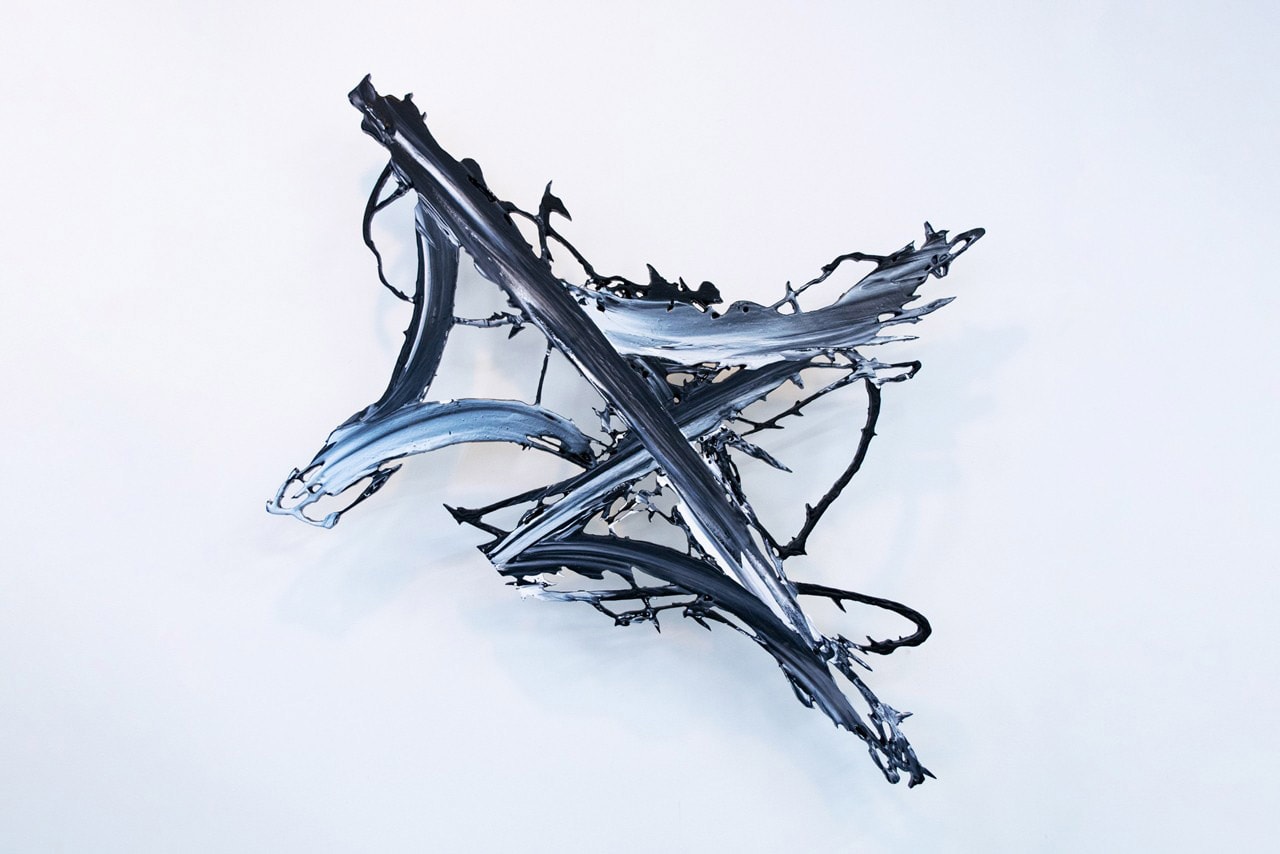 Release Date: Place your bid on roosi's official landing page until June 18
Release Price: Currently at $19,800 USD
Meguru Yamaguchi recently launched a benefit auction featuring his original, sculptural work entitled REVISUALIZE NO. 1 (2020) with New York-based creative consulting agency roosi. "This work, for me, reflects a breakthrough for justice that is desperately needed for Black people facing racism, police brutality, and government misconduct," said Yamaguchi in a statement. The abstract artwork was made using the artist's signature "Cut & Paste" technique, which involves painting on plastic sheets and then pasting them onto a three-dimensional surface to create dynamic forms. All proceeds from the sale of this piece will go directly to the NAACP.