Arca's 'KiCk i' Is a Chaotic Bricolage of Hyperactive Pop
Stream the visionary's fourth studio album now.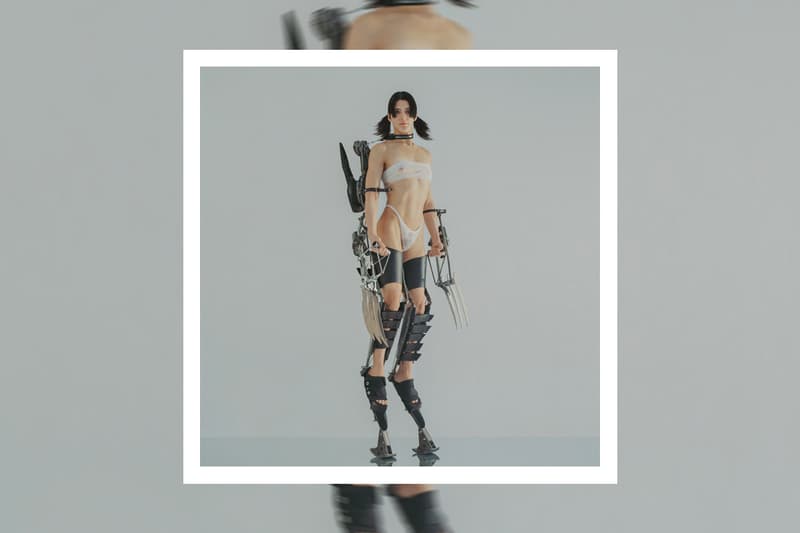 After months of teasing, Arca has officially released her fourth studio album, KiCk i. The new full-length comes three years after the acclaimed 2017 album Arca and sees the Venezuelan experimentalist continuing to transform her chthonic sound.
Adding 12 songs to her expansive discography, KiCk i is another magnetic offering from Arca, whereby epic sonic gushes are ever-present. She absorbs the likes of techno, reggaeton, electro, balladry, and more on the project, churning out a chaotic bricolage of hyperactive pop. This direction is reinforced by a variety of some of fellow industry trailblazers. Frequent collaborator and muse Björk appears on trance-inducing "Afterwards," UK rapper Shygirl spits on the brash "Watch," Spanish flamenco phenom Rosalía supplies vocals for the reggaeton-fueled "KLK," and dance-pop favorite SOPHIE contributes to the throbbing "La Chíqui." On top of the album's release, Arca has also released a new music video for "Mequetrefe," which follows other visuals for "Nonbinary" and "Time."
Earlier this month, Shygirl and Arca teamed up for "Unconditional," committing all proceeds from the track to support Black Lives Matter and Inquest UK. Last year she performed at the Halloween installment of Frank Ocean's "PrEP+" party series, equally holding a four-part performance series in September.
Stream KiCk i below.
For more music news, GAIKA will release his new Seguridad EP next week.