Vince Carter Officially Announces Retirement
After 22 years in the NBA.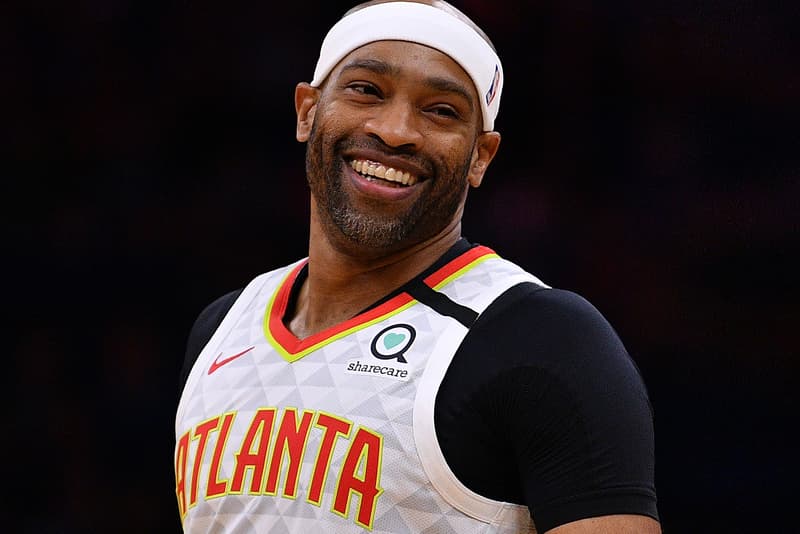 Following major speculation, Vince Carter has now officially announced his retirement from the NBA. Ending his 22-year career, the beloved player confirmed rumors on The Ringer's Winging It With Vince Carter podcast, saying he is "officially done playing basketball professionally."
The basketball world has been keeping an eye on Carter after he signed a one-year deal with the Atlanta Hawks and announced that 2019-20 would be his final season in the NBA. But after the season was suspended due to the Coronavirus (COVID-19) pandemic, Carter has been largely quiet about the future of his career.
In the announcement, Carter noted that the abrupt ending was "tough" and emphasized his peace with the decision. "If there was any disappointment because of the season — any of that — it was kind of easier to put it aside and handle it that way," Carter said. "It's like, OK, it's something bigger than my career. … It's unfortunate, but with the coronavirus taking people's lives rapidly, that's the big picture in my mind.
Considered one of the greatest dunkers in basketball history, Carter is the only player to play in four decades and retires at 19th all-time in NBA history in scoring. In a statement, commissioner Adam Silver called Vince Carter "a true ambassador of the game" and highlighted his "indelible impact on the NBA with his remarkable skill and enduring commitment."
Thank you, Vince ❤️

What are your favorite @mrvincecarter15 memories?

?: https://t.co/TtTw0ozXOJ#H15TORY x #TrueToAtlanta pic.twitter.com/gsMabqQGF4

— Atlanta Hawks (@ATLHawks) June 25, 2020
In case you missed it, Michael Jordan's '97-'98 Eastern Conference Finals game-worn jersey is expected to sell for $500,000 USD.