Disney Parks To Rename Splash Mountain
Due to its racist film connection.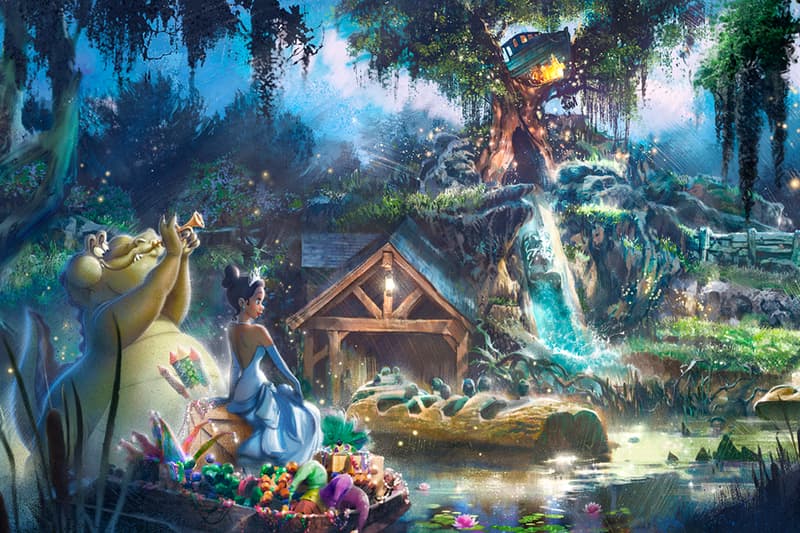 Touching on recent events and to support the #BlackLivesMatter movement, Disney Parks recently announced that it will be renaming its Splash Mountain ride. The decision comes as the company acknowledges that the famous ride known for its huge drop is tied to a racist film.
Splash Mountain is based on animated sequences from 1946's Song of the South, a film that has been widely criticized for its racist depictions of Black people and its plantation setting that romanticizes life after the Civil War.
The announcement notes that the ride at the California and Florida Disney theme parks will be reworked to become based around 2009's The Princess and the Frog, which features Disney's first-ever Black princess. It is currently unclear if the Splash Mountain ride at Tokyo Disneyland will also be reworked.
"With this longstanding history of updating attractions and adding new magic, the re-theming of Splash Mountain is of particular importance today," wrote Michael Ramirez, Disneyland Resort's public relations director. "The new concept is inclusive—one that all of guests can connect with and be inspired by, and it speaks to the diversity of the millions of people who visit our parks each year."
Shortly after the news, Anika Noni Rose, the actress who voiced Princess Tiana in The Princess And The Frog, showed her excitement for the decision on social media.
Let me introduce you to the Imagineer heading the creation of the Princess & The Frog ride and bringing Princess Tiana's presence into the parks: Ms. Charita Carter pic.twitter.com/ucJj6fP0lb

— Anika Noni Rose (@AnikaNoniRose) June 25, 2020
In case you missed it, GALLERY DEPT. recently introduced a social justice campaign with its Stop Being Racist T-Shirt.