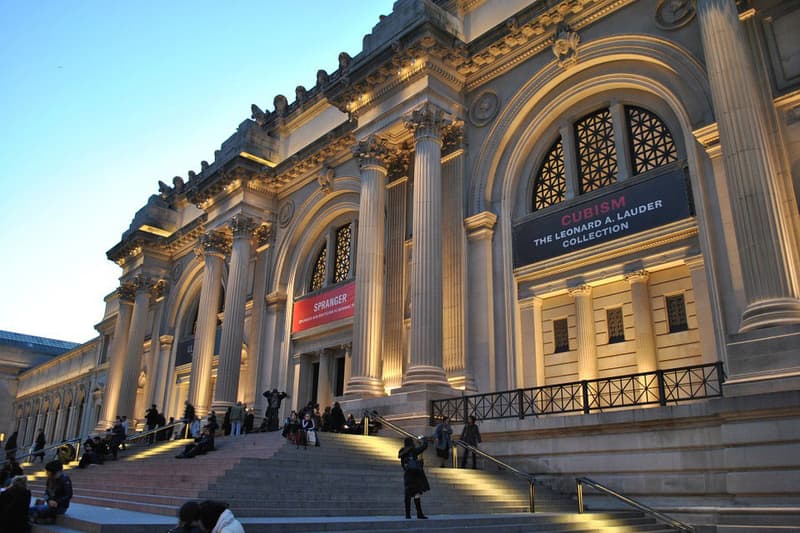 The Metropolitan Museum of Art Addresses Curator's Controversial Post
The chairman of European paintings argued that monuments should be protected from "zealots."
---
Whether it's an open protest letter urging art institutions to rectify in-house racial disparities or an executive director resigning after canceling an exhibition on police violence, museums are now having important conversations on how racial injustice and inequality are present within the workplace and embedded in their institutions. The Metropolitan Museum of Art is the latest example of how museums must deal with the expression of a "deeply rooted logic of white supremacy and culture of systemic racism."
On Juneteenth — the oldest nationally celebrated commemoration of the ending of slavery in the U.S. — the Met's chairman of European paintings Keith Christiansen posted a pen-and-ink image of the French archaeologist Alexandre Lenoir, who devoted himself to saving France's historic monuments from the ravages of the French Revolution, on Instagram. "Alexandre Lenoir battling the revolutionary zealots bent on destroying the royal tombs in Saint Denis," he wrote in the caption. "How many great works of art have been lost to the desire to rid ourselves of a past of which we don't approve."
"And how grateful we are to people like Lenoir," Christiansen continued, "Who realized that their value — both artistic and historical — extended beyond a defining moment of social and political upheaval and change." Although he seemed to be arguing for the preservation of historical monuments, his post seemed insensitive and ignorant to many. The post went up not only on Juneteenth, but as the nation has been discussing why Confederate statues — symbols of racial inequality and tributes to former slave-holders — should be taken down. An advocacy group of arts workers, Art + Museum Transparency, said the curator had "made a dog whistle of an equation of #BLM activists with "revolutionary zealots." Other tweets were similarly critical.
"There is no doubt that the Met and its development is also connected with a logic of what is defined as white supremacy," Max Hollein, the Met's director, told The Times. "Our ongoing efforts to not only diversify our collection but also our programs, narratives, contexts and staff will be further accelerated and will benefit in urgency and impact from this time." Christiansen also issued his own apology in an email to the entire staff. This Tuesday, 15 staff members wrote a letter urging the museum to acknowledge its ties with racism and white supremacy.
In other news, the International Center of Photography is being urged to set ethical guidelines for protest photography.