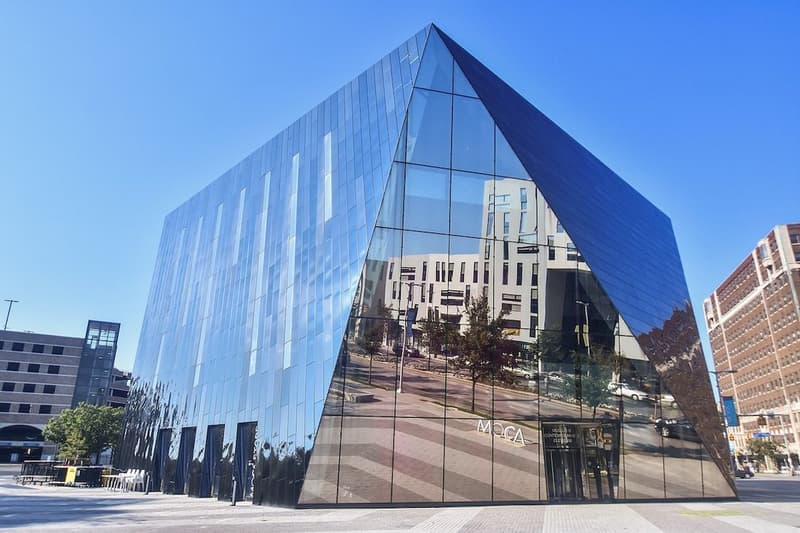 MOCA Cleveland Director Jill Snyder Resigns Following Cancellation of Exhibition on Police Violence
Says to give up her chair to a "progressive and innovative leader."
---
The Museum of Contemporary Art in Cleveland's executive director, Jill Snyder, resigned last Friday after being with the institution for the past 23 years. Snyder's resignation follows MOCA's public apology earlier this month surrounding the cancellation of Shaun Leonardo's exhibition on police violence entitled "The Breath of Empty Space." Leonardo was initially going to display his charcoal drawings of Black victims of police brutality including Eric Garner and Tamir Rice — first reported by The New York Times.
Regarding the cancellation, MOCA released a public letter of apology on its website, expressing that it "…encountered troubling community response that suggested at this time we were not prepared to engage with the lived experiences of pain and trauma the work evokes…Taking such action to not honor our commitment to an artist is an anathema to MOCA's practice and values. We recognize this is a breach of trust."
Leonardo said that since his exhibition was terminated at MOCA, it was difficult for him to discuss details of the show. In a public statement, he expressed that he "was never given the opportunity to be included in outreach, and therefore, never had a moment to engage any community member regarding the show. What has become evident to me since the receipt of this letter, is that after grave mishandling of communication regarding the exhibition, institutional white fragility led to an act of censorship."
Snyder started working with the museum back in 1996 when it was originally referred to as the Cleveland Center for Contemporary Art. In 2012, the institution changed its name to the Museum of Contemporary Art and relocated from Carnegie Avenue to its current residence on Euclid Avenue. The museum's relocation was an initiative spearheaded by Snyder.
"Through recent programming, MOCA has demonstrated a desire to work in the territory of inclusion, equity, and community," said Snyder in her resignation letter. "Now it is time to select a progressive and innovative leader for the next phase in our history who will carry forward this work with new passion. For that new leader to have a seat at the table, I willingly give up my chair."
In other news, the American Museum of Natural History in New York City is going to take down its controversial statue of Theodore Roosevelt.