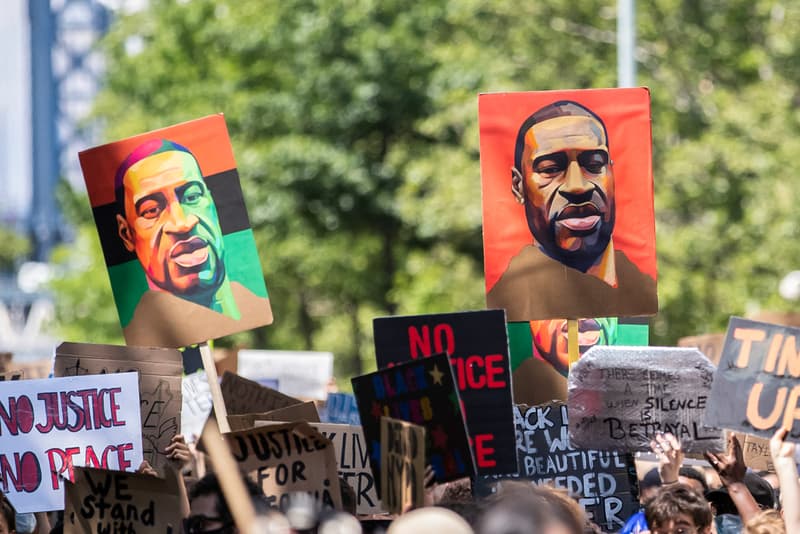 ICP Urged to Set Ethical Guidelines for Protest Photography
For fear that failure to conceal protestors' faces could potentially put them in danger.
---
As large protests and demonstrations continue across the U.S. in response to the death of George Floyd, International Center of Photography (ICP) employee Noah Morrison has grown concerned by protest pictures that fail to conceal protestors' faces. He noticed that ICP students were posting images that could potentially expose activists' identities. After some of the students refused to take down the photos, Morrison urged ICP to issue guidelines for protest photography, Hyperallergic reports.
"I am a Black, queer photographer who has been a member of the ICP community since I was 16 years old," he wrote on Instagram. "Over the last week, I have attempted to explain to students and faculty in the Documentary Practice and Visual Journalism Program that they have, at minimum, an ethical responsibility to disguise protesters' identities when photographing them." Although ICP published a statement on its website earlier this month expressing solidarity with Black communities, Morrison believes ICP, like other institutions, should be held accountable.
ICP told Hyperallergic it acknowledges the concerns and ethics that surround photographing protestors, but will not require its students to "censor their work" due to the institution's commitment to "free expression and documentary practice." This "censorship" comes from a real fear that activists may be identified from protest photographs that are circulated widely and frequently. "This is just one example of many where the state surveillance apparatus is being used in service of the deeply anti-Black prison-industrial complex," Morrison said. "The capacities of digital photography are being exploited and weaponized against Black people across the country."
Media outlets like NPR have been asked to obscure the faces of protestors who have not given their consent to having their images published. Elsewhere, a new iOS shortcut has been developed to blur out faces in a photograph and protect those who are protesting.
In other news, Thomas J Price and Veronica Ryan will create the first-ever permanent artworks to honor the Windrush generation in London.