'30 Rock' Cast Reunite for Hour-Long Special on NBC
An "upfront event" for NBCUniversal's 2020-21 television season.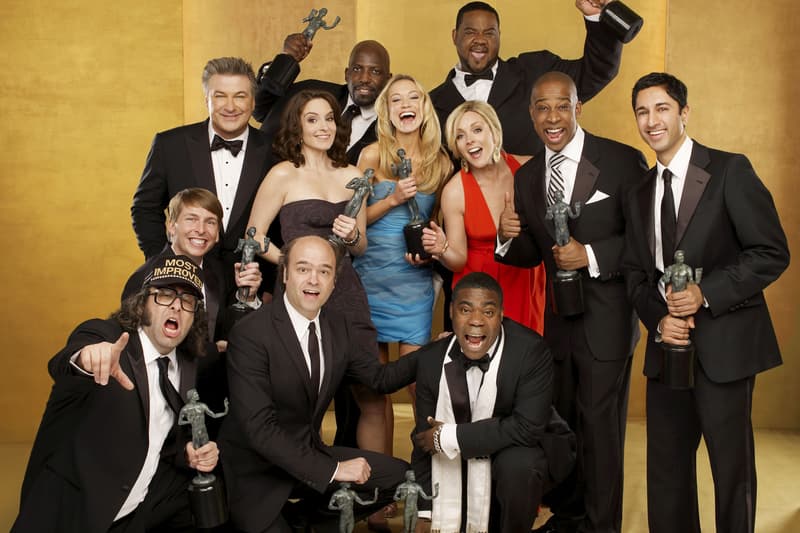 After seven years, 30 Rock will be making a return to NBC for an hour-long special. The hit sketch comedy aired between 2006 to 2013 and went on to receive a flurry of accolades, like 16 Emmys, cementing it as one of Tina Fey's most successful projects to date.
All the major cast from the show will be reuniting — Tina Fey, Alec Baldwin, Jane Krakowski, Tracy Morgan and Jack McBrayer — for the special and will be regarded an "upfront event" for NBCUniversal's "2020-21 television season." Tina Fey and Robert Carlock, executive producers for the show, mentioned in a joint statement, "we're all happy to have this excuse to (remotely) work together again for NBC." They added, "to quote Kenneth the Page (played by McBrayer), there are only two things we love in this world, television and everyone." Moreover, the special will also be featuring guest talents from across the NBCUniversal network.
30 Rock's upcoming hour-long special will be ad-free, airing on July 16, 8 p.m. EDT on NBC.
Most recently, Dan Aykroyd has signed on to narrate docuseries Hotel Paranormal.