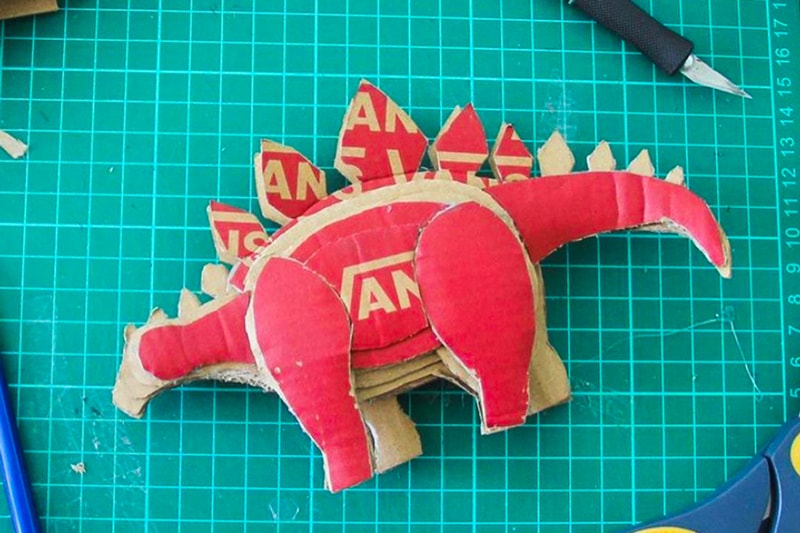 Vans' #OffTheWallsChallenge Asks Users to Get Creative With Shoeboxes
Your creations may be featured on Vans' Instagram.
---
Vans recently issued its #OffTheWallsChallenge to fans, imploring folks to make the most creative thing they can out of one of their shoeboxes. The challenge, which ends May 4, sees several submitted creations daily. Some of these constructions including beach houses, picture frames, and tiny scaled dinosaurs, just to name a few of the designs being shared on Instagram.
If you are 13 years or older living in the United States, you can submit your art by following Vans on Instagram and posting your creation under the #OffTheWallsChallenge hashtag. A select few submitters may even walk away with free Vans Custom Codes to design their own pair of kicks.
Check out the full rules on Vans'offical website, then take a look at several of the submitted pieces below. The #OffTheWallsChallenge officially ends May 4 at 5 pm PST.
In related news, several artists united for a painting exhibition in Animal Crossing: New Horizons.