Larry Clark's 'KIDS' Is Free to Watch on Supreme's Website
Supreme and the 1995 classic have a long history.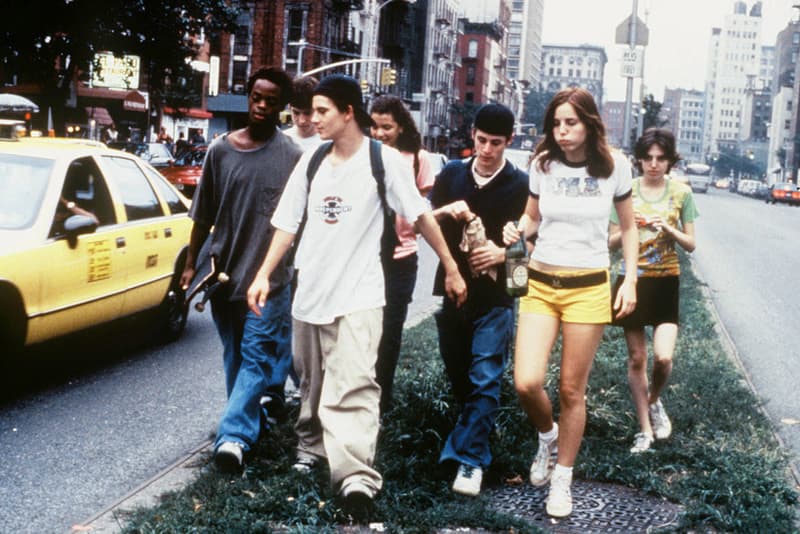 Supreme has uploaded Larry Clark's 1995 coming-of-age classic KIDS onto its website for fans to watch free of charge. The film follows a group of young New York City skaters as they embrace debauchery and hedonistic activities. The movie is iconic for depicting New York youth culture in the 90s, and it garnered controversy upon release for its stark, raw outlook at the era.
Supreme and the film have a long history. Because Clark had such a small production budget, actors would be filmed in clothing they already owned, most of which were Supreme outfits. Members of the cast would hang out at their store in real life, which attributed to the film's authenticity when depicting skate culture in NYC. Clark and Supreme would later come together for a capsule collection in honor of KIDS, celebrating its 20th anniversary in 2015.
KIDS stars Supreme's skaters Justin Pierce and Harold Hunter as well as Chloë Sevigny, Leo Fitzpatrick, Rosario Dawson, and Javier Nunez.
Head over to Supreme's website to watch the movie in full.
In related news, Supreme's SS20 Collection recently debuted and is expected to drop today in Japan.