Rosalía Announces New Track "TKN" Alongside Travis Scott
Following their collaboration on Scott's "Highest In The Room" remix.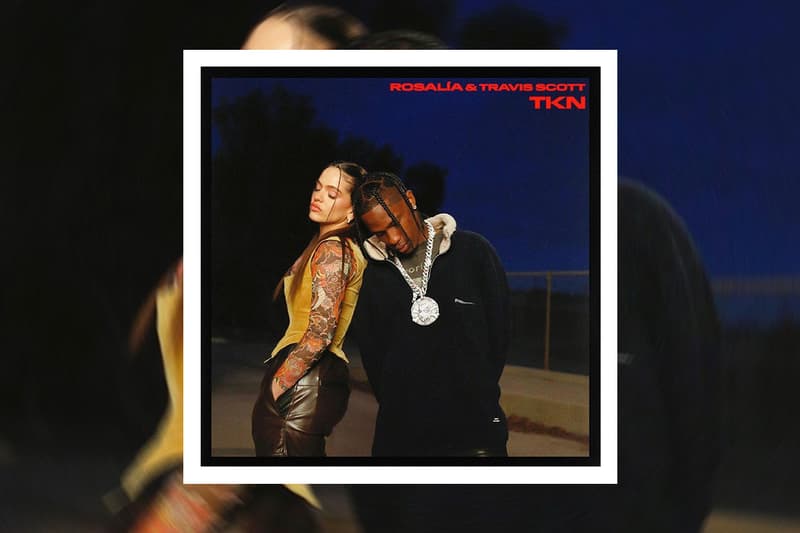 Rosalía has announced a new track with Travis Scott titled "TKN." Taking to her Instagram on Monday, the Spanish phenomenon confirmed the collaboration by sharing what appears to be the artwork for the single. "Se vieneeeee TKN," she captioned the post, which translates as "TKN is coming".
The track follows both artists' previous collaboration on Scott's remix of "Highest In The Room," which also tapped Lil Baby. That song appeared on Cactus Jack's JACKBOYS project from last December, which featured a variety of other tracks from the label's roster.
Rosalía has been teasing her next project rigorously over the past six months, delivering three singles including her heartbreak ballad "Dolerme," her Flamenco single "Juro Qué," and last year's gritty trap cut "A Palé." She's also been teasing a forthcoming collaboration alongside Billie Eilish and will feature on Arca's new album KiCk i.
Travis Scott recently teamed up with Kid Cudi on "THE SCOTTS" last month, which arrived alongside his Fortnite Astronomical Tour.
For more music news, Kerwin Frost recently debuted new A$AP Rocky and Lil Yachty song.