Kerwin Frost Debuts New A$AP Rocky and Lil Yachty Songs
Showcasing the three tracks on his new Apple Music radio show.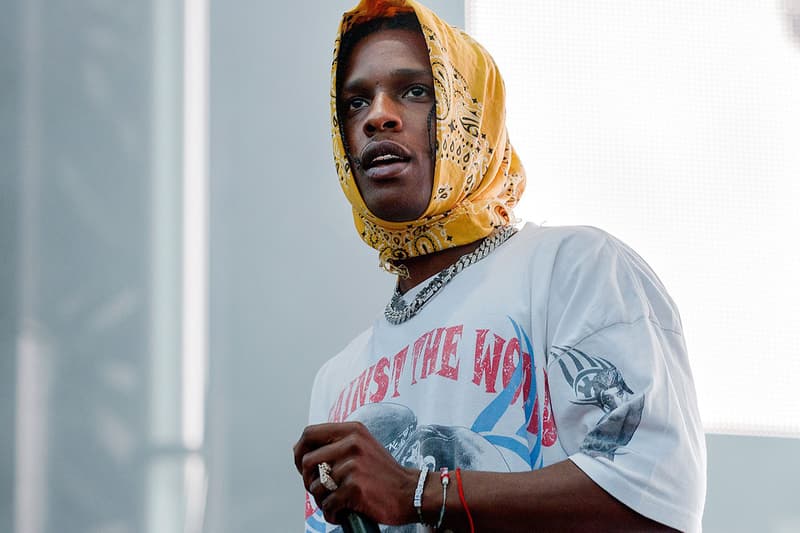 Kerwin Frost began his new radio show last month, bringing his eclectic taste to the world of Apple Music. With his recent episode, the second so far, Frost delivered a few welcome exclusives from fellow co-conspirators A$AP Rocky and Lil Yachty.
The host showcased a pair of new cuts from Lil Yachty, presumably titled "Deep Down" and "Thune," as well as a new track from Rocky titled "Distraction." He also shared a new theme from masked dancer-meets-rapper-meets-author BennY RevivaL. On the episode, which can be listened to here, Frost plays out "Deep Down" around the 22-minute mark, with "Thune" showcased at the 53-minute mark. Rocky's new track "Distraction" can be heard at 1:19:15.
Lil Yachty will drop the third and final installment of his Lil Boat series this Friday, May 29, which purportedly features both of the new tracks. A$AP Rocky's "Distraction" follows last year's "Babushka Boi" single, which came after his 2018 full-length, TESTING. Rocky is also slated to appear on Cyberpunk 2077's soundtrack later this fall.
For more new music, Shoreline Mafia has released a Boondocks-inspired animated visual for "Gangstas & Sippas."