iPhone 13 Leak Suggests Four-Camera Setup
One of them going up to 64 megapixels.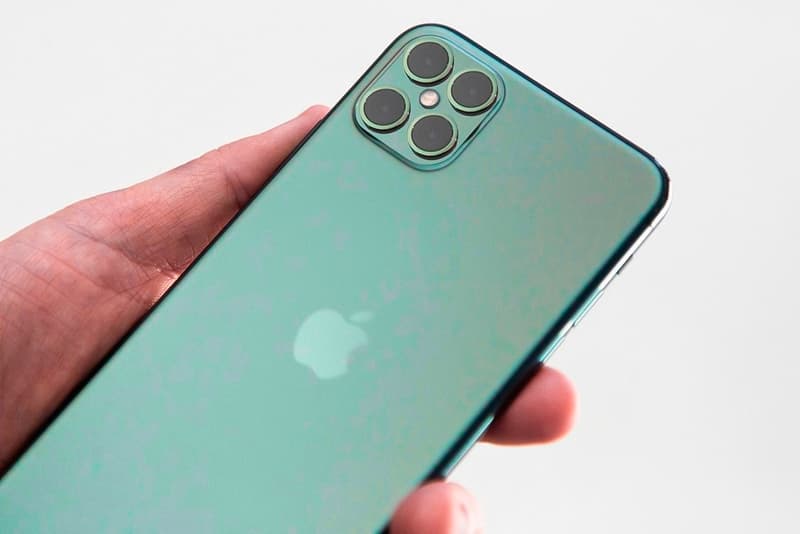 While rumors are still surfacing for the upcoming iPhone 12, an online leaker has already moved on to the next edition, revealing rumors about the camera setup for Apple's supposed iPhone 13.
The new round of leaks come from Twitter user @choco_bit aka Fudge, who now claims that the new smartphone will sport a quad-camera configuration, a step up from the current-gen iPhone 11 Pro Max and similar to what other rumors expect the iPhone 12 to be like. The LiDAR appears to shifted off the elevated area on the rear of the smartphone, now sitting nearly below the four cameras. Most significant are the image sensor upgrades: one of the cameras using a wide-angle lens with 1x optical zoom and 6x digital zoom will carry 64 megapixels, a massive jump from the current 12 megapixels offered by the iPhone 11 Pro. The rest of the three will consist of a 40-megapixel telephoto with 3x to 5x optical zoom and 15x to 20x digital zoom, a 40-megapixel ultra-wide camera with 0.25x optical reverse zoom, and another 40-megapixel anamorphic lens with a 2.1:1 ratio.
Of course, these are just rumors for now, and Fudge himself told readers to take it with [h]uuuuugggeeeee amount of [salt]."
In other tech-related news, Bang & Olufsen has released a $49,000 USD 88-inch television.