Uber Jump e-Bikes Scrapped and Destroyed After Lime Deal
Outraging cycling enthusiasts.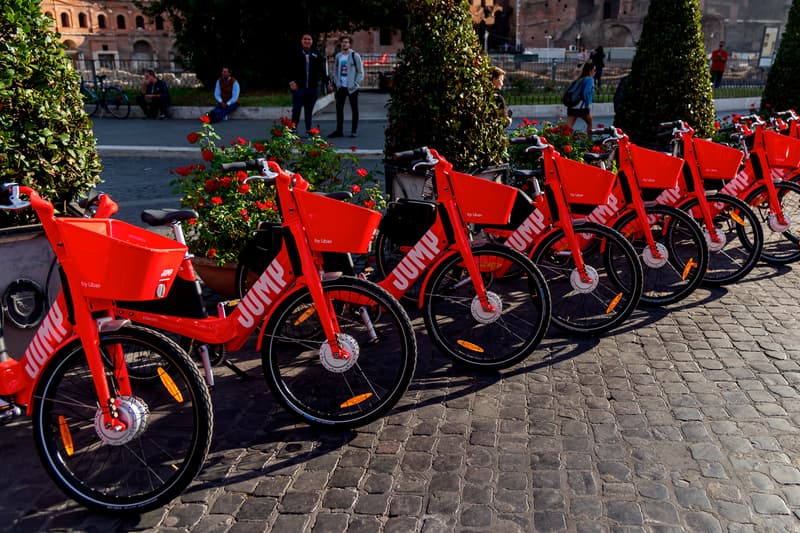 Following a new deal between Uber and mobility start-up Lime for the sale of the former's Jump e-bike business, many of its older electric bicycle and scooter models are now being scrapped for recycling.
Videos of the scrapping process surfaced on the Internet, depicting massive amounts of Jump's bikes being crushed at a recycling plant in North Carolina. The revelation caused backlash and outrage among cycling enthusiasts, some of whom described the footage as "hard to watch," criticizing Uber for not donating them to charities or others in need. In response, both Uber and Lime have issued statements explaining the decision behind scrapping the older models instead of reusing or donating them.
"As part of our recent deal, Lime took possession of tens of thousands of new model Jump bikes and scooters," says an Uber spokesperson. "We explored donating the remaining, older-model bikes, but given many significant issues — including maintenance, liability, safety concerns, and a lack of consumer-grade charging equipment — we decided the best approach was to responsibly recycle them."
A spokesperson from Lime also commented: "As part of the Jump acquisition, we took possession of tens of thousands of e-bikes — including the spare parts and tools to fix them — and have already begun to deploy them. We have not recycled any of the Jump e-bikes in our fleet and are committed to scaling and operating them during this critical time. Once the transaction officially closes, we plan to work with Uber to find sustainable ways to donate and re-use any remaining e-bikes in their inventory."
Thank you @CNBC!https://t.co/wG2aOGUvQN

— Cris Moffitt (@CrisMoffitt) May 28, 2020
‼️RT to MAKE A CHANGE‼️
Hey @JUMPbyUber, why is this happening? TEN semi loads of good bikes?trashed⁉️ Let's collaborate on a non-profit to repaint & repurpose these. Give kids transportation to their first jobs??@Casey want to help?? pic.twitter.com/N8Uv82tr1B

— Cris Moffitt (@CrisMoffitt) May 22, 2020
Elsewhere in the tech world, SpaceX's first crewed spacecraft launch was postponed due to adverse weather conditions.