Juls and Sango Drop Experimental EP 'Fufu & Grits'
Drawing influence from various cultures of the African Diaspora.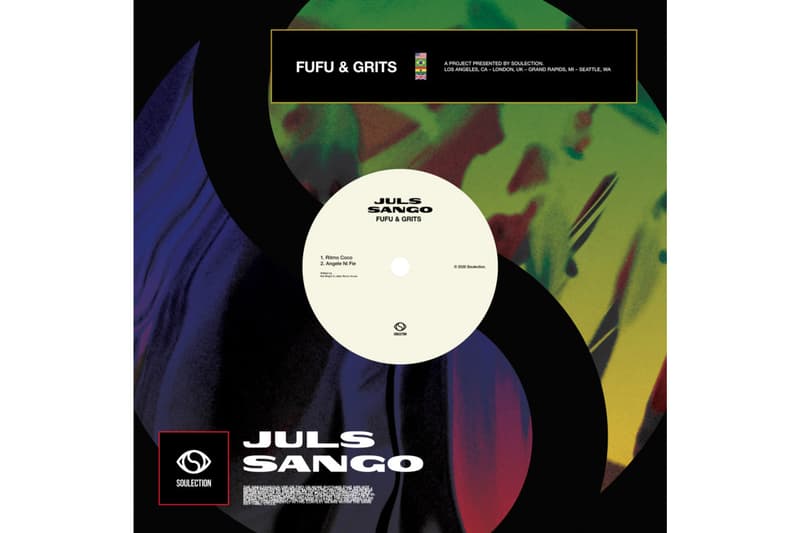 Seattle-based DJ and record producer Sango and prolific Afrobeats producer Juls have joined forces on a new two-track EP called Fufu & Grits. Marking Soulection Records' first proper release of 2020, the project channels a mix of Jazz, Brazilian funk, Afrobeat and Latin rhythms for an inspiring, feel-good set.
The first track off the EP, "Ritmo Coco," is packed with guitar licks and dueling flutes, transporting listeners to a faraway tropical beach. In contrast, "Angele Ni Fie" draws from Amanpiano, and features vocal samples over an evolving beat. "In essence, this project is a representation of what it means to be a part of the African diaspora," Sango explains. "Sonically, it's a blend of regional modern black music and how that defines what true underground music is sounding like today."
"This instrumental project is a perfect blend of different cultures across the Atlantic," Juls continues. "Definitely an experimental sound put together nicely between two great producers in their own world. African and Latin worlds will be proud." Soulection co-founder Joe Kay first heard the song "Angele Ni Fie" in 2019 and knew it was something that had to be shared with the world. After being played on Boiler Room and live sets, the track is now available to stream today.
Check out Fufu & Grits below and stay tuned for more releases from the pair.
In other news, Rosalía and Travis Scott have dropped a new collaborative single titled "TKN."