Medicom Toy Taps 'Peanuts' Nostalgia With Vintage Linus BE@RBRICK
Coming without a security blanket.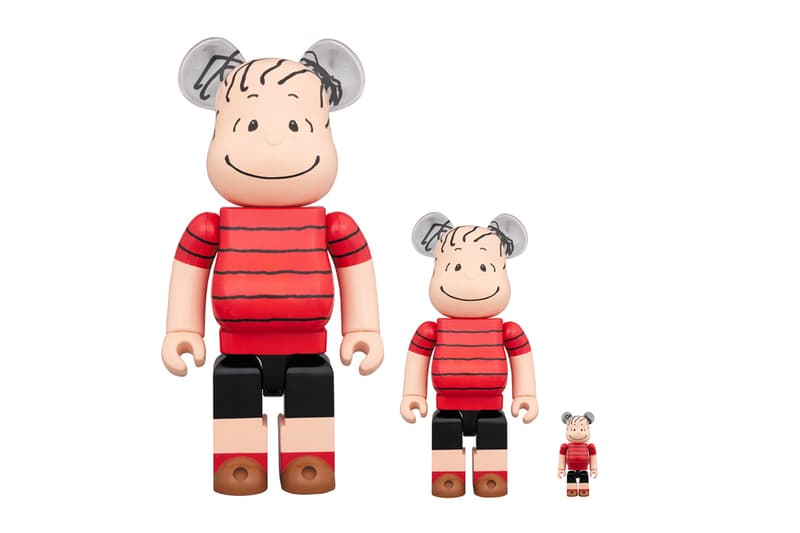 Medicom Toy is tapping into Peanuts nostalgia with a brand new BE@RBRICK. After unveiling its Toy Story Aliens iteration from a few days ago, the Japanese toymaker has followed with yet another cartoon-inspired release, this time channeling Charlie Brown's best friend Linus van Pelt.
Mirroring the character from David Shulz's iconic series, this BE@RBRICK has been rendered with the same quirky pencil-like detailing as the original illustrations. Starting at the top of the figure is a set of loosely drawn hair strands that cross over to neutral-toned ears. The BE@RBRICK is depicted with thin eyebrows, small round eyes and a smiling expression, complemented by the character's iconic red shirt that's detailed with squiggly black stripes. As a final note, the piece comes with black shorts, followed by red socks and a pair of brown shoes but without a security blanket.
Medicom Toy's "Linus" BE@RBRICK is currently available in sizes of 100%, 400% and 1000% on CJ Mart's website, ranging from $15 – $379 USD.
For more from Medicom Toy, check out Keith Haring and Jean-Michel Basquiat's artwork glossed over a set of new BE@RBRICKs.
Medicom Toy's "Linus" BE@RBRICK 1000%, 400%, 100%