Boston Marathon Canceled for First Time in 124-Year History
Amid the current COVID-19 pandemic.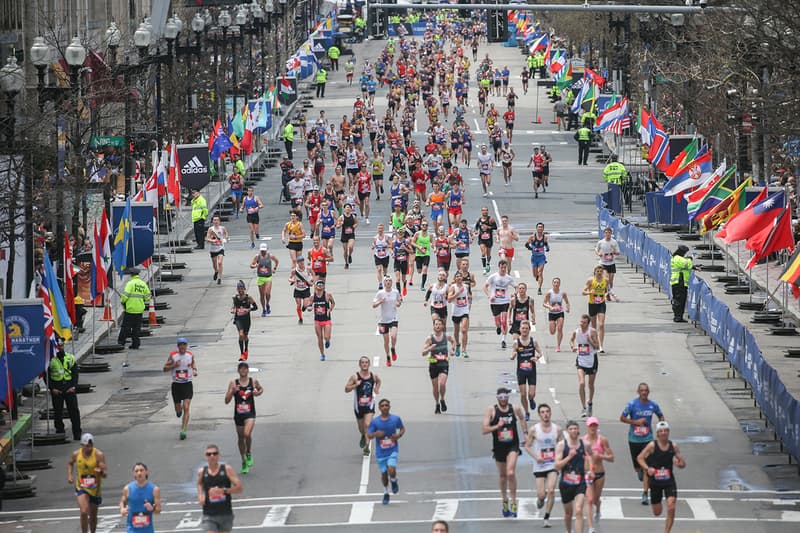 Amid the current COVID-19 crisis, the Boston Marathon has been canceled for the first time in its 124-year history. The race, which is annually held on Patriot's Day, was already pushed back to September but it seems that even the proposed postponement would have still been too early to follow through — no other circumstances in the past, like world wars, or snow and rainstorms, had ever managed to stop the race from happening.
Mayor Martin J. Walsh and Boston Athletic Association confirmed that the "traditional, one-day event," which originally started in 1897, would not be happening in 2020. Chief Executive of the B.A.A. Tom Grilk also made a statement about its cancellation: "it's really saddening to have to largely call off what is one of the best weekends of the year in Boston, but with the 100,000 people dead around the country, one could not do something as irresponsible as the holding of a large event." The race raises roughly $200 million USD each year, but Grilk confirmed that participants of the race would be eligible for a refund, significantly cutting through this year's projected revenues. Some runners are making up for the missed event by running the marathon's 26.2 miles remotely.
The next Boston Marathon is scheduled for April 19 next year.
In case you missed it, check out adidas' Terry Fox collection, celebrating the Marathon of Hope's 40th anniversary.
The @BAA, with our input and support, has determined that the traditional, one-day running of the 124th @BostonMarathon is not feasible this year, for public health reasons.

— Mayor Marty Walsh (@marty_walsh) May 28, 2020