Stream Anuel AA's Sophomore Album 'Emmanuel'
Featuring Bad Bunny, Lil Wayne, Enrique Iglesias, and many more.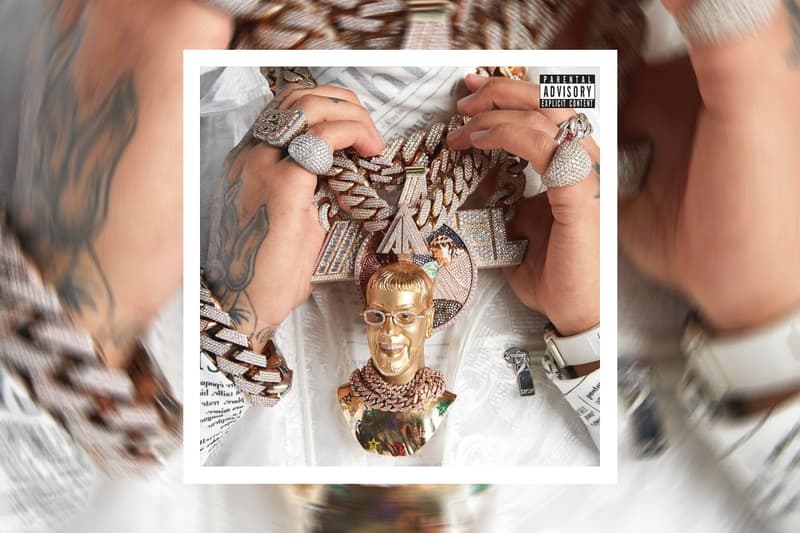 Puerto Rican sensation Anuel AA has delivered his sophomore album, Emmanuel. The 22-track double record follows the Latin trap pioneer's 2018 debut project, Real Hasta la Muerte, and includes contributions from the likes of Bad Bunny, Lil Wayne, Enrique Iglesias, Travis Barker, Tego Calderón, Ñengo Flow, Mariah, and more.
On Emmanuel, Anuel AA continues to showcase his penchant for diverse styles. From the balladry on album opener "Lo Llores Mujer" to 808-friendly bangers "Somo o No Sonos" and "Estrés Postraumático" and the injection of sun-drenched reggaeton across the album, Anuel AA continues to solidify his place at the forefront of the global pop music.
Anuel initially scheduled the project's release for April, but postpone the project due to the ongoing coronavirus pandemic. He recently participated in a video interview with Billboard about the project's meaning. "It's my name and it mean's 'God with us,'" he shared. " I wanted the album to have that good vibe. It's my life, made into music."
Stream Emmanuel below. Anuel has also dropped a visual for his Bad Bunny-featuring "Hasta Que Dios Diga," which can be viewed above.
For more new music, listen to Lil Yachty's new album Lil Boat 3.