Baselworld 2021 Has Been Canceled
The organizers are issuing refunds and seeking alternative programming.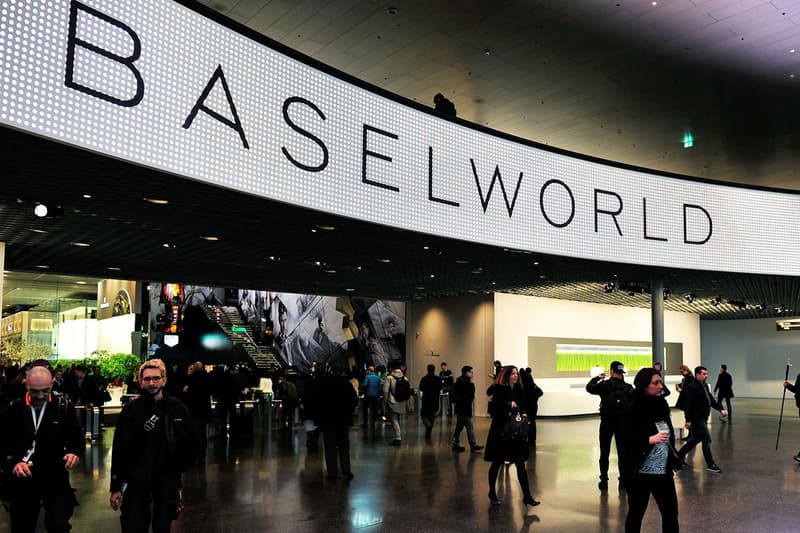 In light of the coronavirus pandemic, Baselworld 2020 was originally postponed until 2021, much to the chagrin of participants, many of whom sought refunds. With a plethora of famous watch companies departing the event in favor of a new convention, Baselworld organizers MCH Group issued a statement revealing "the decision not to hold Baselworld 2021."
Hodinkee reports that an issue with refunds was a prime factor in encouraging household names like Rolex, Patek Philippe and several LVMH-owned brands to depart Baselworld. In a move that took the industry by surprise, Rolex investments head Hubert J. du Plessis published a pointed letter to MCH on April 6, criticizing the organizer's intent to issue partial refunds and deploring a perceived lack of consideration for participants forced to make sudden adjustments.
On May 7, MCH announced that all involved had come to "an amicable solution," with du Plessis issuing a statement thanking "Patek Philippe, Rolex, Tudor, Chanel, Chopard, Hublot, Zenith and TAG Heuer, who, in a spirit of solidarity with the sector as a whole, have agreed to a lower refund so that the other exhibitors can benefit from better conditions."
Bernd Stadlwiesser, CEO of the MCH Group, upheld the sentiment in his own statement. "In light of the large loss of revenue due to COVID-19 and our responsibility to all our stakeholder groups, this solution marks the limit of what is possible for us," said Stadlwiesser. "With the amicable settlement for Baselworld 2020, we can now concentrate fully on the future."
Baselworld managing director Michel Loris-Melikoff continued: "Together with the exhibitors and visitors, we are working intensively on clarifying and discussing the requirements and options for new platforms. We will be taking a decision on possible follow-up formats by the summer and will then provide information on the new concept and scheduling."
Rolex, Patek Philippe, Tudor, Chanel and other well-known brands will be joining forces for a new watch convention set to debut next year in partnership with Watches & Wonders organizers the Fondation de la Haute Horlogerie.