A Conversation on The North Face's Most Iconic Pieces of Outerwear
How TNF's Nuptse, Denali and Mountain Jacket have earned their place in the fashion world.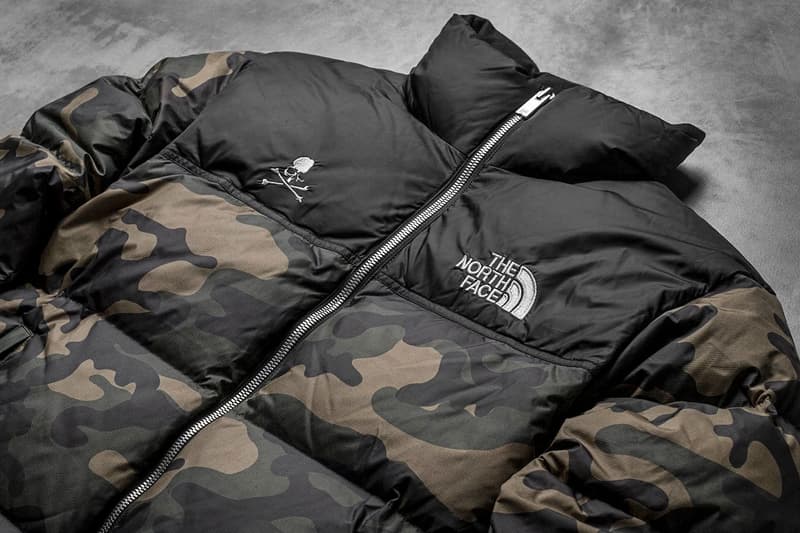 The North Face is designed for the mountains, but found its second home in the streets.
You can put it down to the same way that skateboarders started rocking Carhartt; a group discovers and adopts a product that was never designed or intended for them, but by embracing it, they give it new meaning. While The North Face has endeavored to earn its keep among mountaineers and explorers, certain products have survived decades of changing trends to become perennial go-tos for the style conscious as well — and I'm not talking about après-ski.
In metropolises around the world from London to Tokyo, hard-wearing outerwear pieces like the Nuptse puffer or the Mountain Jacket shells have been embraced as status symbols, but much of The North Face's style evolution is rooted in New York City.
While the reputation of the Nuptse, Mountain Jacket and Denali have been chronicled in some detail, HYPEBEAST sat down with Darren Shooter, The North Face's European design director, to talk product and discuss how three of the brand's iconic silhouettes have earned their place in the style conversation.
The Nuptse, Denali and Mountain Jacket all sort of originated from a single moment, can you tell us about that?
The Mountain Jacket design was built around what we call the Expedition system. Back in the '80s, the design director at the time — a lady called Sally McCoy — she did an expedition to Everest basecamp with some of our athletes, which is pretty insane to do, to send a design director to Everest. When she got back, she and the team created the Expedition system, which was a set of layering pieces that you could zip into one another, to create the perfect system for those conditions.
Out of this expedition, we see the Mountain Jacket being born, we see the Nuptse, we see the Denali. Basically the majority of our icons were born out of this expedition, which is insane.
The Nuptse and the Denali, they both zip into a Mountain Jacket or a Mountain Light. We also have a Mountain pant that people don't see much of, we also have a Denali pant. There are all these pieces which are now iconic, and they were created within the Expedition system.
"It probably started around '91, but by '93 I would say these pieces started to reach icon status."
The Nuptse, Denali and Mountain Jacket have become almost just as important style pieces as they are performance pieces. How did that happen?
In New York City in the early '90s, some people lived in crowded apartment blocks which led them to spending more time in the outdoors. From that social situation, people needed quality, tested, authentic product to protect them from the elements when they're out on the cold streets of New York City. That was really the birth of the Nuptse as a style icon, and at the same time they embraced Timberland boots. As people embraced the Nuptse at that time, they started to embrace things like the Mountain Jacket as well.
So it's really three factors: '90s, hip-hop and New York City. What do you think of these crews that worship The North Face just as much as Lo-Lifes worship Ralph Lauren?
It probably started around '91, but by '93 I would say these pieces started to reach icon status. I would say that is when our authenticity within an urban environment really started. The influence in music videos and movies started from there. Notorious BIG, Wu-Tang, and celebrities from that time were following that street style.
We're absolutely aware of all these crews around the world, of course there is a big following in New York City. Why do they wear it? Because it represents their lifestyle. Their styling is their lifestyle, that is their identity. These crews are amazingly influential, they have been so passionate about the brand for 30 years.
With the Mountain Jacket, I feel like the yellow and black blocking really transcended that product. Is that the most iconic color combination? I feel like a few other brands jacked that colorway and used it on jackets.


It probably is. The yellow, red and blue, those three our are most iconic colors. Without that contrast black color blocking, it could be any other brand. Since I joined The North Face, I have had the chance to work with one of our founders Hap Klopp, so he owned the brand for several decades. He told me a few stories about how the black contrast and how it came about. It wasn't a design decision, or intended to be part of The North Face's DNA. The brand had to meet an order minimum for a fabric, and we chose black, and committed to it across all colorways of the Nuptse, the Mountain Jacket, so black was the most obvious choice then.
The logo on the right shoulder of the Mountain Jacket was then added during a photoshoot. The brand wanted the logo to be visible even when the product was seen from behind.
Moving on to recent collaborations, how did the Margiela MM6 collaboration come to fruition?
The Margiela MM6 collection is stunning, we are all so proud of it. We are very conscious about who we partner with. What we found with Margiela, we found a really good synergy between the two design teams. The Mountain Jacket is the pinnacle of the collaboration. The moment we saw the first concept for that, it was perfect. The way Margiela showed it on the catwalk, we were so excited.
They used our iconic colors, but they styled it in that Margiela way. When you see the silhouettes, they've got this perfectly circular form, that Margiela likes to use.
What is it like working with Supreme, from a design point-of-view?
When it comes to selecting new silhouettes and new styles, Supreme has such a strong knowledge of our archive, that we really allow them to surprise us with the selections they make. The product is just consistently so fresh, that we try not to over-dictate to them. We let them make a proposal on the silhouettes with they use and how they want to stye them. It's really exciting to see other creative teams interpret what we do, like at Supreme or Margiela.
We've been collaborating with Supreme for over 10 years now, which is crazy. Supreme loves the Mountain Jacket, it's a piece they choose to re-visit. They're so good at re-inventing our icons. We are really open to their suggestions.
Outdoor brands are having a big moment in fashion, not only are performance brands being adopted into the lifestyle space, but consumers are more aware of industry-facing names like GORE-TEX or Cordura, why do you think that is?
I don't want to get too philosophical, but I think in times of uncertainty, people feel the need to protect and to escape. I really believe that is why this kind of technical product and outdoor product is trending at the moment. Hard shell, technical jackets continue to grow as a trend item. I think people see our product as protective. This kind of outdoors product allows people to escape, to go places that perhaps in the past they would not have gone to. Escaping to nature, into mountains, more people are hiking, I thin currently people just have this need to escape. I think that combination of protection and escapism is the reason we see this trend right now.
It makes a lot of sense. There is a lot going on in world politics, pollution, COVID-19, people want — in a way — to shield themselves from that, to get out and escape and explore.
---
In the latest brand-related drop, The North Face has reissued its 1994 Retro Mountain Light Jacket for Spring/Summer 2020.