Playboi Carti Teases Album Release With New Cover Art
The follow-up to 2018's 'Die Lit' could be right around the corner.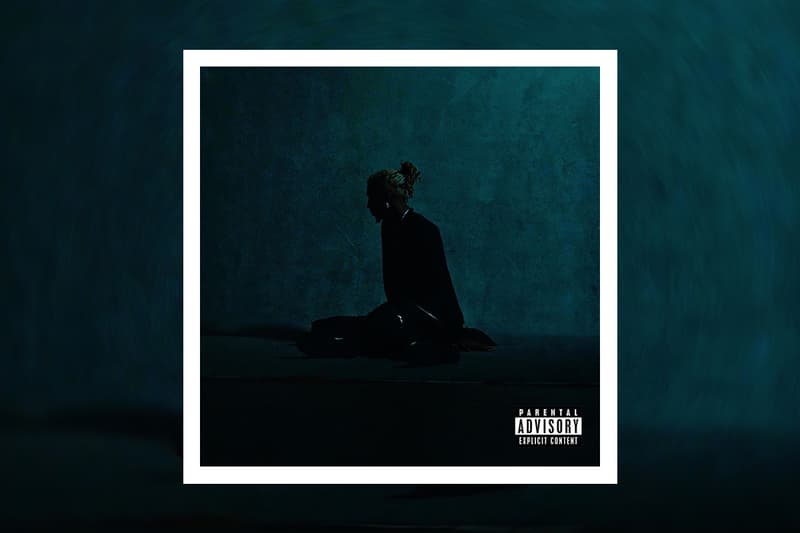 Playboi Carti took to Instagram today to unveil a new album cover for the follow-up to his acclaimed 2018 debut album, Die Lit. Doing so on the third anniversary of the release his eponymous mixtape, Playboi Carti, the cover is purportedly for the long-awaited Whole Lotta Red, though the fact that red is absent from the artwork, opting for blue instead, did not go unnoticed.
On Sunday evening,
Lil Uzi Ver
t
equally sparked hopes of new material from Carti coming sooner than later when he posted a
since-deleted tweet
simply saying "Playboy Carti :)," fueling the rapper's cult following with hopes of new music. Ken Carson, a member of Carti's OPIUM label also took to Instagram shortly after the art was revealed, simply writing "Thursday" in red script in a since-deleted Instagram Story. Whether fans will get new music from Carti is yet to be confirmed by the man himself, but considering this is the juiciest tease we've received from the Atlantan and his associates yet in regards to new music in quite some time, fans could very well be getting something to chew on sooner than later.
People from Playboi Carti's "OPIUM" label are now confirming it's the album and that it will be released Thursday. pic.twitter.com/1hf2xr4dyI

— STRAPPED | Hip-Hop/Rap Updates (@STRAPPEDUS) April 14, 2020

For those that remember the rollout for Die Lit, Carti took to Twitter to announce the project just a day before the album dropped, with A$AP Rocky revealing the cover art just hours before the project's release at midnight on May 11.
For more music news, The Weeknd has dropped a surprise visual for his "Heartless" remix featuring Lil Uzi Vert.