Instagram Live Introduces New Donations Feature 
As the feature experienced a 70% growth in the last month.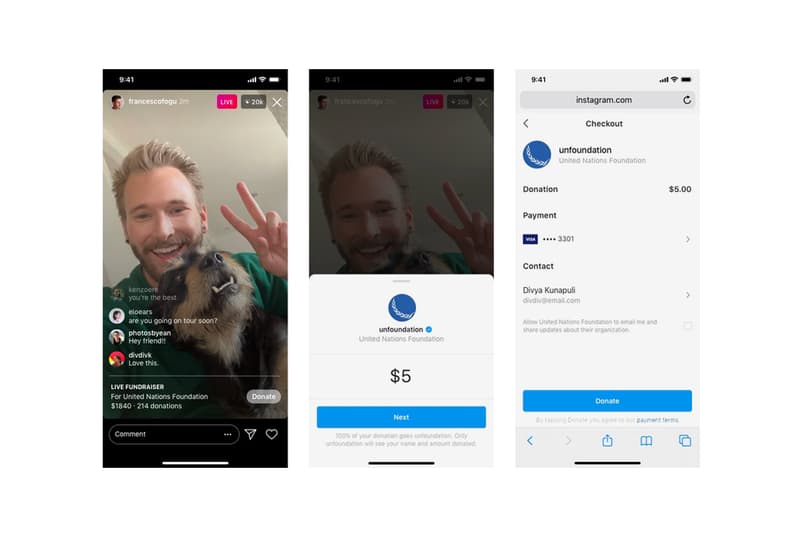 1 of 2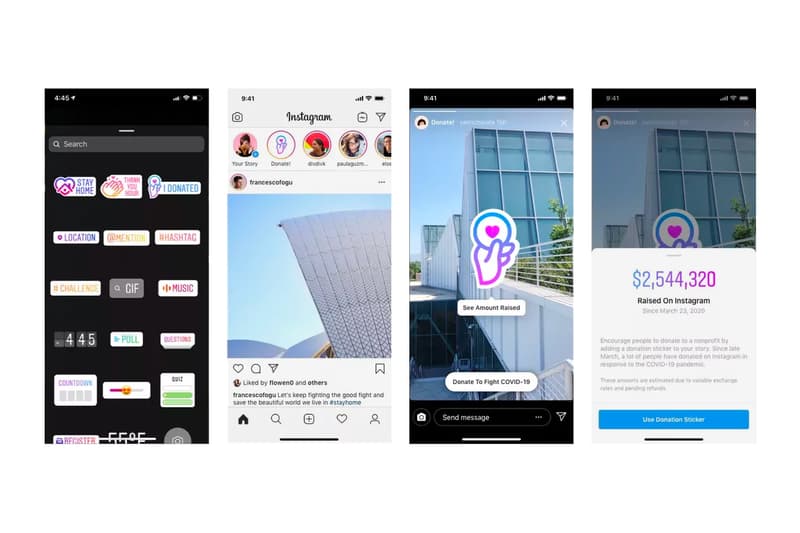 2 of 2
Instagram Live has been a major social media tool in the time of the coronavirus (COVID-19) pandemic, and as notable figures across industries continue to use it in self-isolation, the tech giant introduced a new and permanent Donations feature for those looking to raise funds for nonprofits.
To utilize this new tool, users can slide over to "Live" on the bottom of the screen, select "Fundraiser" then choose a nonprofit listed. Donations in the U.S. may be processed through major credit cards and PayPal and will vary in other countries. 100% of the funds raised during the Instagram Live session will be given to the organization and all fees will be waived.
More than 1 million nonprofits and individuals will be available as Instagram is connected to Facebook's own donation feature. Unlike the Instagram Stories Donation stickers launched in May 2019, Live Donations will show the total amount of money raised in real-time and the number of supporters.
"Instagram Live has experienced 70% growth compared to last month," Vishal Shah, Instagram's head of product, told Mashable. "And even though some influencers have already been using Instagram for fundraisers, the Live Donations feature makes this easier — and a lot more powerful."
Elsewhere in tech, the upcoming iPhone 12 may see a one-month delay.