HBO Will Tear Your Soul Apart With Upcoming 'Hellraiser' Series
'Halloween' director David Gordon Green will helm several episodes.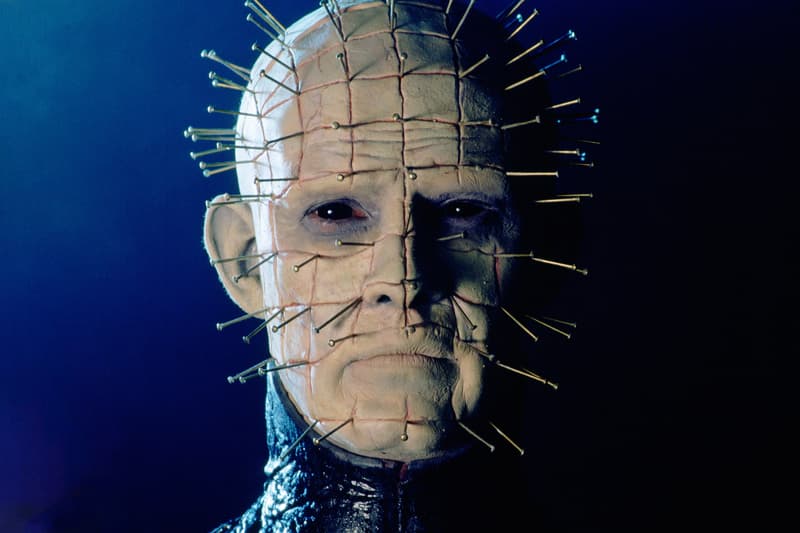 HBO has scored a deal to develop a series based on the classic horror franchise Hellraiser, tapping Halloween-director David Gordon Green to direct the first episode and several more. As reported by Deadline, the pincushion villain known as Pinhead — who leads a group of soul-tearing creatures from hell known as the Cenobites — will take his anemic face to the TV realm with the help of Mark Verheiden (Daredevil, Battlestar Galactica) and Michael Doughtery (X-Men United, Godzilla: King of Monsters).
Both Verheiden and Doughtery are pegged to write the series, executive producing the project alongside Dan Farah, Roy Lee, Lawrence Kuppin and David Salzman, and Eric Gardner. Danny McBride, Jody Hill, and Brandon James are also set to executive produce, with Andrew Farah and Adam Salzman also serving as co-executive producers.
The talented group initially put together the pitch last June, basing the series off of Clive Barker's renowned horror novella, The Hellbound Heart. Rather than attempting to remake the iconic Pinhead legacy on-screen, as Spyglass is doing with its forthcoming film, the group will expand on the mythos surrounding Hellraiser and the Cenobites, the demon-turned humans that return to earth from hell via the Lament Configuration.
Director David Gordon Green, who is currently working on two sequels for his 2018 Halloween reboot, also directed the hit stoner-comedy Pineapple Express, the Jeff Bauman-centered drama Stronger, and more.
For more entertainment news, these are the best movie releases you can watch online.