The Best New Movie Releases You Can Watch Online
Take the theater experience to your home with these titles available on demand.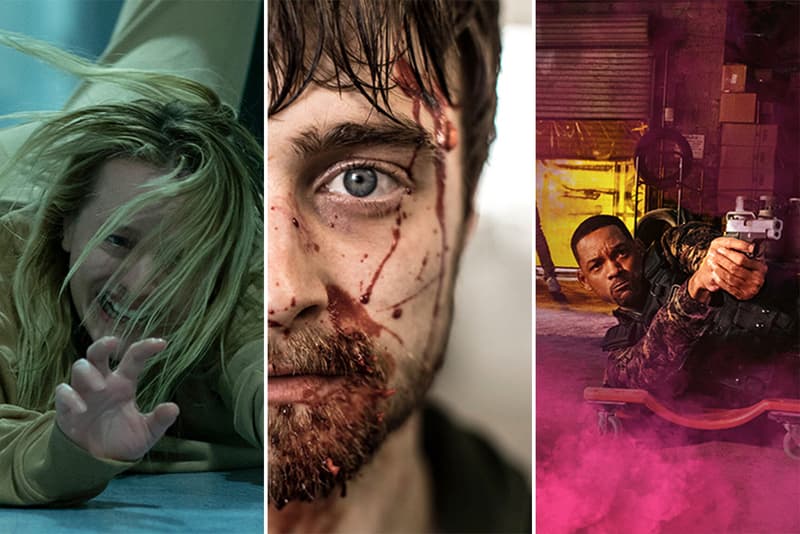 As you may already know from our must-see TV shows list, many film releases are postponed due to the recent COVID-19 pandemic. However, many film studios have chosen to make their previously released films available early for online viewing.
Our list covers the best films currently available to rent or purchase outright. Films like Bad Boys for Life, Sonic the Hedgehog, and Birds of Prey from earlier this year appear on this list, as well as previously announced films already making their digital debut around this time. Read on for the best films to add to your watchlist, and stay tuned for our upcoming listicle on shows and films arriving on streaming services in May.
Birds of Prey (March 24)
Margot Robbie has done almost as much for Harley Quinn as Paul Dini, who originally created the character for Batman: The Animated Series. Since Robbie pushed the character into the mainstream with Suicide Squad, Harley Quinn appears in countless games, comics, and even her own animated series. Birds of Prey gives us even more of Harley Quinn's story and thrives on the strength of its ensemble cast of characters, whose chemistry alone is enough to carry the film to the finish line. It doesn't hurt that it's got a pretty good soundtrack as well.
Watch online: Amazon ($5.99 USD)
The Way Back (March 24)
Jack Cunningham (Ben Affleck) was a high school basketball phenom who walked away from the game, forfeiting his future. Years later, when he reluctantly accepts a coaching job at his alma mater, Cunningham gets a shot at redemption. Although the plot can be formulaic, Affleck offers us something special in his performance. His sullen, depressed character bears striking similarity to the actor, following his critically bashed stint as Batman, and these parallels allow Affleck to deliver in one of his best leading roles yet.
Watch online: Amazon ($5.99 USD)
Sonic the Hedgehog (March 30)
Sonic is just navigating the complexities of life on Earth with his newfound human friend Tom Wachowski until they join forces to prevent the evil Dr. Robotnik (Jim Carrey) from using Sonic's powers for world domination. The trailer first went viral for its horrible live-action design of the "Blue Blur." Then the VFX crew, also were hired for last year's Cats, redesigned the film top to bottom following its delay. The end result actually isn't bad, especially when you consider that Jim Carrey is seemingly having the most fun he's had in years on film.
Watch online: Amazon ($5.99 USD)
Bad Boys for Life (March 31)
The film follows its stars stars Will Smith and Martin Lawrence as the detectives join forces "one last time" to take down the wife and son of a Mexican drug lord who are out for revenge. Sadly, this is probably is the last time we'll see the two legendary comedic actors reprise their roles, but it's a stellar close to the franchise.
Watch online: Amazon ($19.99 USD)
Just Mercy (April 14)
The film will follow the true story of Bryan Stevenson (Michael B. Jordan) and Walter McMillian (Jamie Foxx) as they battle an Alabama court against the latter's wrongful conviction of murdering an 18-year-old girl. The film maintains an unfortunate relevance today as two of Hollywood's best black actors contend with a legal system staked against both of them. Critics even say Foxx's performance even rivals his performance in the Ray Charles biopic Ray.
Watch online: Amazon ($5.99 USD)
IP Man 4 (April 7)
IP Man 4 is reportedly the final chapter in the martial arts franchise and reunites actor Donnie Yen with director Wilson Yip for one last time. The story will center on IP Man, Bruce Lee's real-life teacher, travels to America, where he faces racial discrimination and re-examines why he took up martial arts in the first place. Despite playing the role for over a decade, Donnie Yen continues to show incredible reverence for the IP Man story. The film series' final installment should be no different.
Watch online: Amazon ($4.99 USD)
The Photograph (April 28)
A journalist (LaKeith Stanfield) writing a story about a famous photographer falls in love with the woman's daughter (Issa Rae) as she too attempts to come to terms with her mother's early life. Both acclaimed actors in their own right, the pair's chemistry is electrifying and moving without falling into the tragic plotlines romantic films with non-white leads often do.
Watch online: Amazon ($19.99 USD)
Guns Akimbo (April 28)
Guns Akimbo follows Miles (Daniel Radcliffe), a video game developer who, in a drunken fit, gets on the wrong side of a gang which streams underground real-life death matches known as SKIZM. Becoming the next contestant, Miles finds himself pitted against one of the game's top killers, Nix (Samara Weaving). As a twist to the ultimate fight for survival, contestants of SKIZM are given a handicap, which for Miles comes in the form of two pistols bolted onto his hands, which explains the images last year that became an instant meme.
Watch online: Amazon ($5.99 USD)
The Invisible Man (May 12)
After her recent escape from an abusive relationship, Cecilia Kass (Elisabeth Moss) learns her ex (Oliver Jackson-Cohen) committed suicide, though she believes he's stalking her from beyond the grave. The Invisible Man is a haunting allegory of abusive relationships, cleverly utilizing the "Universal Classic Monster" to convey psychological terror in this introspective horror film.
Watch online: Amazon ($19.99 USD)
Scoob! (May 15)
Although we were a bit disappointed the series wouldn't use previous talent from Scooby-Doo! properties like Matthew Lillard, the cast of Scoob! is unmissable nonetheless. The crew of mystery solvers, including Zac Efron as Fred and Amanda Seyfried is Daphne, are asked by Blue Falcon (Mark Wahlberg) to take on a case to prevent a "dogpocalypse."
Watch online: Amazon ($24.99 USD)