These Are the Must-See TV Shows Premiering in April
Theatrical releases are taking a break for the foreseeable future, but there's plenty of TV to stream.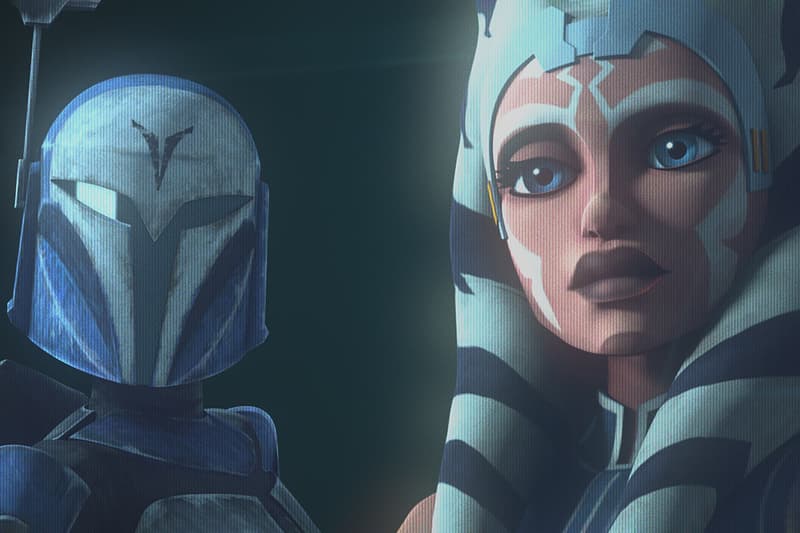 Well, as many already know, there aren't any movies premiering in theaters this month. Due to the recent COVID-19 pandemic, many films have pushed back their release dates — some even a full year ahead of schedule. This has led many recently released movies to debut on Digital or VOD early, such as Bad Boys for Life, Sonic the Hedgehog and Birds of Prey.
Although there will be a list of the must-see films on Digital or VOD in the future, there are for now still must-see television shows arriving to streaming services this month as usual on platforms such as Netflix, Disney+, HBO Now and more. Read on for our picks of the best TV shows to arrive on those platforms, with more to come on how you can keep up with the latest movies.
Star Wars: The Clone Wars: Season 7 (April 3, Disney+)
After being imprisoned by the Pykes, Ahsoka Tano and the Martez sisters manage a daring escape of their stronghold. Together they flee through the city to their ship, desperate to evade the Pyke forces in pursuit.
Why it's worth your time: This is probably the best series launching from the lackluster slate of new content Disney+ is offering. What's more, this final season looks to be wrapping up a few loose ends in Ronin Jedi Ahsoka Tano before her live-action debut in The Mandalorian season 2. If you plan to catch everything that's happening when the show comes back in October (well, if it comes back), you're going to want to know about Anakin's former Padawan.
Harley Quinn: Season 2 (April 3, DC Universe)
Harley Quinn has taken down the Joker and Gotham City is finally hers for the taking following the huge earthquake caused by the collapse of Joker's tower in season one. Penguin, Bane, Mr. Freeze, The Riddler and Two-Face join forces to form the Injustice League, who now stands in the way of Harley and her crew from taking sole control of Gotham as the top villains of the city.
Why it's worth your time: Shazam, Aquaman and Harley Quinn have singlehandedly kept what's left of the DC extended universe afloat. The best of Harley Quinn may not be her spot-on live-action counterpart in Margot Robbie, but her animated form in this series. It currently hold 86% on Rotten Tomatoes and is heralded as one of the biggest selling points of the entire DC Universe. It's got a lot to say about the superhero industry — far more than the big-budget adaptations.
Hi-Score Girl: Season 2 (April 9, Netflix)
It's 1996, and second-year high school students Haruo Yaguchi, Akira Oono and Koharu Hidaka live their lives as passionately about video games as they did five years ago. Brought together by arcade games, what began as a healthy rivalry and friendship has now turned into something more.
Why it's worth your time: The first season took us by surprise. Not only is it a sweet tale full of typical anime charm, but it also pays deep respect to the fighting arcade game scene throughout the '90s. They've got a pretty interesting love triangle too that seemed to be ramping up in the season one finale.
Insecure: Season 4 (April 12, HBO)
Season four sees the return of Insecure's core characters, Issa, Molly and Lawrence as they navigate the aftermath of the previous season. We also see some characters grow up a bit more, particularly Tiffany whose new baby changes her friendships.
Why it's worth your time: This show has found its niche in its fourth season and remains one of the best long-running series on HBO. Issa Rae continues to put the main focus on the current generation of black women, but also shines a light on the plight of contemporary black men through fan-favorite characters like Lawrence.
Run (April 12, HBO)
Ruby Richardson walks away from her ordinary life in the suburbs to revisit her past with her college boyfriend, Billy Johnson. The two made a pact 17 years earlier: If either one of them texted the word "RUN" and the other replied with the same, they would drop everything and meet in Grand Central Station and travel across America together.
Why it's worth your time: This comedy looks like it'll turn into more of a touching dramedy come the season finale. It's also an HBO joint, and the platform has been on fire with its recent releases. Although most of those shows have been limited series, we're hoping the streak of excellence continues in their upcoming ongoing shows.
#blackAF (April 17, Netflix)
Inspired by Kenya Barris' irreverent, highly flawed, unbelievably real-life marriage and approach to parenting, race, and culture, this new show stars Barris himself alongside Rashida Jones.
Why it's worth your time: The show boasts that it's looking to revamp the traditional family sitcom. It's a bold claim, especially when Barris' other show Black-ish looked to achieve a similar goal initially though it fell flat in later seasons. We're hoping the restrains are lifted by partnering with a streaming service this time around, alongside getting more star-studded faces like Jones and several noticeable stars of color make cameos throughout the trailer above. Fingers crossed.
The Midnight Gospel (April 20, Netflix)
A space caster traverses trippy worlds inside his universe simulator, exploring existential questions about life, death and everything in between.
Why it's worth your time: We all have our favorite reccurring Joe Rogan Experience guests, and one of ours is this show's creator Duncan Trussell. If the series is anywhere near as psychedelic as his appearances on JRE or even his own podcast, then we're sure The Midnight Gospel will be a hit among its April 20 demographic. We'll be tuning in.
Ghost in the Shell: SAC_2045 (April 23, Netflix)
The series takes place in the year 2045 following Stand Alone Complex and after an event called Synchronized Global Default has provoked an economic disaster in the world. AI technology has now become so advanced that it's sparked a conflict called the "Sustainable War" and a new dangerous posthuman species.
Why it's worth your time: Okay we know anime fans are sick of Netflix using CG animation in every single product they deliver. But this is Ghost in the Shell, they got Kenji Kamiyama and Shinji Aramaki to direct. Motoko Kusanagi and Public Security Section 9 are back. But we don't think Yoko Kanno is returning to give us another stellar opening intro, sorry guys.
Defending Jacob (April 24, Apple TV+)
The limited drama series unfolds around a shocking crime that rocks a small Massachusetts town and one family in particular, forcing an assistant district attorney to choose between his sworn duty to uphold justice and his unconditional love for his son.
Why it's worth your time: The series marks Chris Evans' first leading role post-Marvel and reveals one of Apple TV+'s biggest scores in terms of star power. Evans now joins Hollywood heavy-hitters like Stephen Speilberg and Tom Hanks who have signed on to produce upcoming content for the platform.
Penny Dreadful: City of Angels (April 26, Showtime)
After a grisly murder, Detective Tiago Vegan and his partner, Lewis Michener, become embroiled in an investigation that reflects the history of Los Angeles.
Why it's worth your time: We are suckers for good stories about the Devil, and this season is set to portray a conflict between those who worship the Santa Muerte and Satan himself. The season is set 40 years after the original series, during the Golden Age of Hollywood and will explore LA, but also the deep traditions of Mexican-American folklore. It all sounds intriguing, and Game of Thrones alum Natalie Dormer looks electric in the trailer. We just hope the series is able to handle this many nuanced themes.