Listen to Turbo, Gunna & Young Thug's Social Distancing Track "Quarantine Clean"
"I'm quarantine clean but got a slime disease."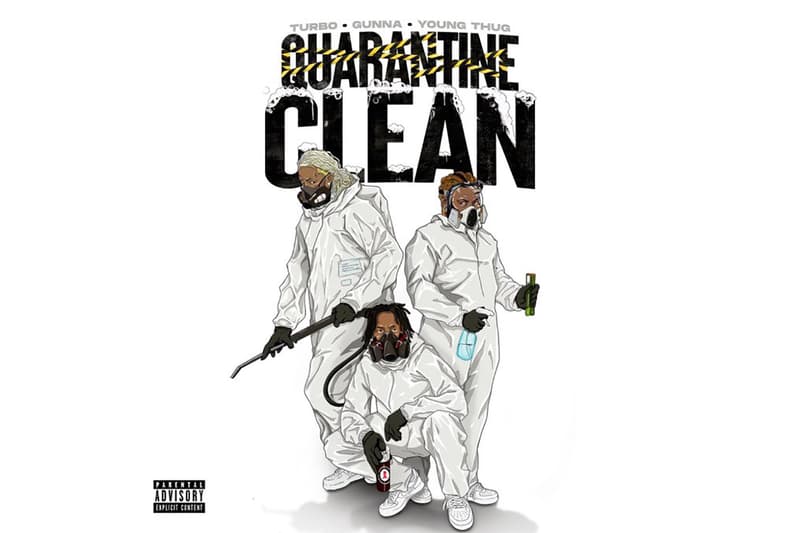 The Coronavirus has undoubtedly changed everyone's daily routine with government-mandated quarantines, and for many musicians, there isn't much else to do but stay in the studio and record new music. This has led to an astounding increase in livestreams, plenty of new track previews and even some COVID-19-inspired releases. It's all been in an effort of solidarity to uplift and give listeners something to look forward to in these trying times. That's exactly what happened when producing talent Turbo enlisted frequent collaborators Gunna and Young Thug for the new surprise single "Quarantine Clean."
The YSL Records duo each give their personal approach to social distancing. This track also marks the 30th collaboration between the friends turned label-mates since 2016. The single follows another recent high-profile collaboration from Gunna, as he teamed up with NAV and Travis Scott for "Turks." The Atlanta star was also readying the release of his upcoming album WUNNA by debuting his "SKYBOX" visual at the top of March.
Listen to "Quarantine Clean" below and stay tuned for more from the YSL camp in the near future. In more music updates, Yung Lean is set to perform via an exclusive YouTube livestream for his fans isolated at home.