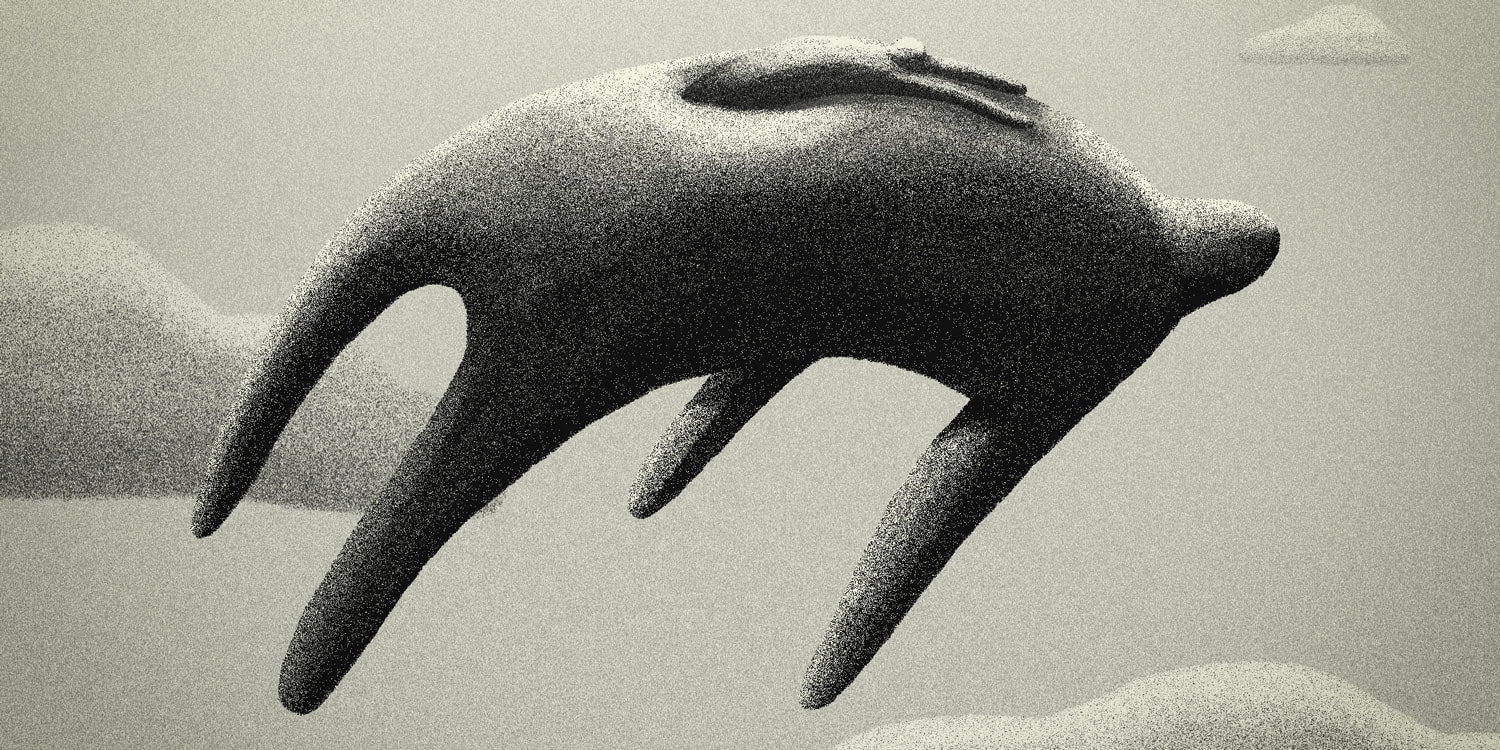 PEN & PAPER: JOCELYN TSAIH
The graphic designer and illustrator explores human nature through faceless forms.
Working across mediums such as painting, animation and mural-making,
Jocelyn Tsaih centers her artistic practice around a curious amorphous figure whose simple characteristics and abstract form seems to encompass a shared human experience. Tsaih uses this character to tell stories that are both personal and universal, drawing from her experience as a Taiwanese-American who grew up in Shanghai. "I think my upbringing has led me to cope with a lot of things through humor," she tells HYPEBEAST. "I find joy in making work that involves self-deprecating humor or lighthearted jokes."
Whether it's a mural for Facebook, an illustration for The New York Times, or a throw design for Slowdown Studio, Tsaih's works speak to a unifying theme: what it means to be human. Her figures live harmoniously with each other in real and fantastical worlds. They support one another — whether it's lifting each other up or offering a hand — and find comfort in an embrace, limbs intertwined. Tsaih cites day-to-day interactions, conversations about life and being in unfamiliar or foreign places as sources of inspiration, leading to works that closely observe human nature.
In response to the current coronavirus pandemic, Tsaih has launched Save Our Chinatowns, a fundraiser which supports Chinatowns in the Bay Area through two non-profit organizations, Chinatown CDC and Chinatown Improvement. The funds are used to make large weekly orders at local restaurants and deliver them to homeless shelters in Oakland, as well as to seniors and SRO families in San Francisco.
For our latest Pen & Paper feature, we reached out to Jocelyn Tsaih to discuss her creative upbringing, evolving style and how she is managing to work amid COVID-19.
"I want to focus on the emotions, thoughts and relationships that we share universally."
Describe the moment when you were first introduced to art. How old were you?
I can't remember my first art moment, but my dad keeps one of my first ever drawings in his wallet. It's a drawing of "fish" that I did when I was around two years old. They're just squiggly lines that are apparently meant to be fish.
Why did you decide to pursue a career in design and illustration?
Art was one of the few subjects I enjoyed and seemed to be good at, but like most of my peers, I categorized art in the "hobby" column instead of the "career" one. I didn't personally know anyone who pursued art and made a living off of it, so I wanted to make sure I was being realistic. I eventually realized I shouldn't lie to myself, though the decision seemed scary.
Even then, I wanted to play it safe and be practical, so I chose to major in advertising. It didn't take me long to learn that advertising wasn't for me, so I shifted to graphic design, which provided me more creative freedom. Throughout my time at art school, I learned that I mainly enjoyed storytelling. Graphic design allowed me to do that in a way, but I dove a little deeper and tried to find my voice through illustration and animation.
1 of 3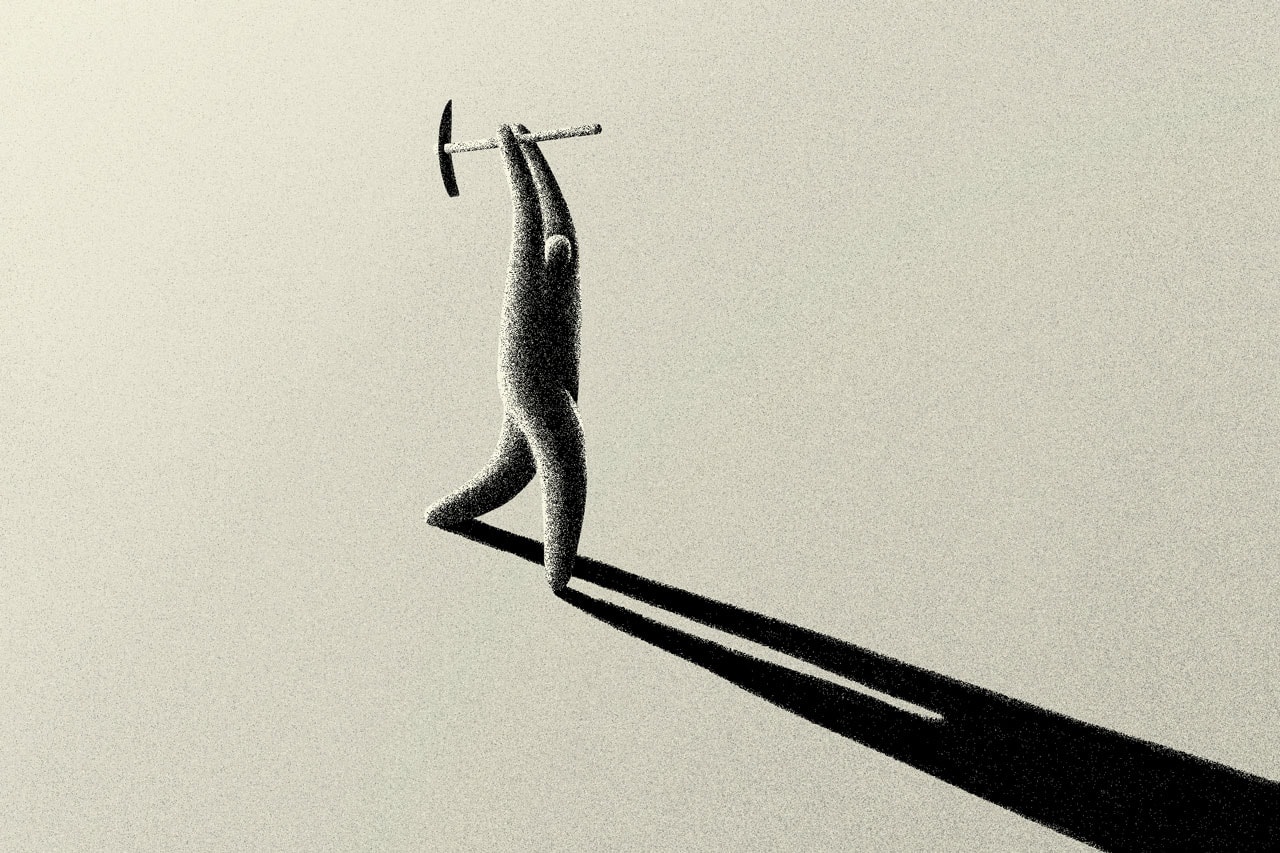 2 of 3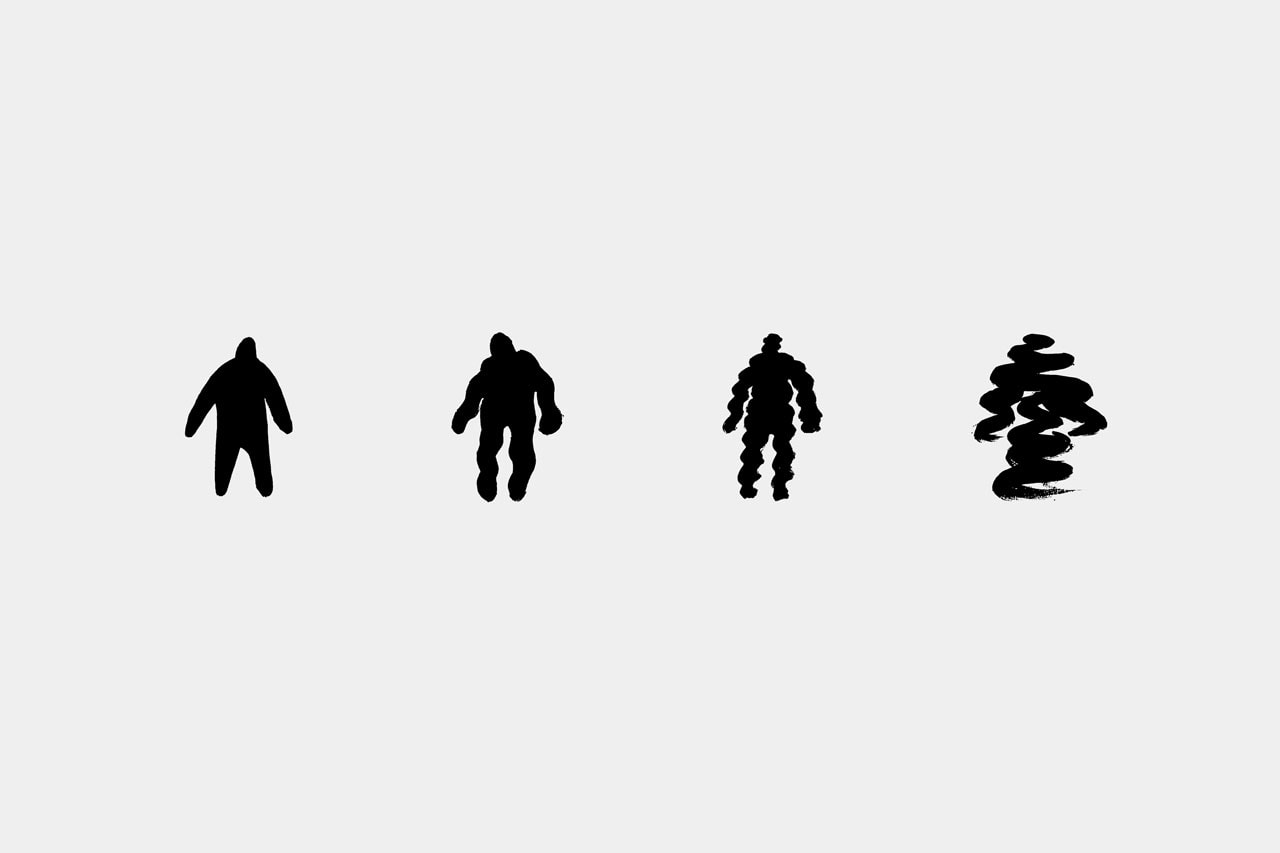 3 of 3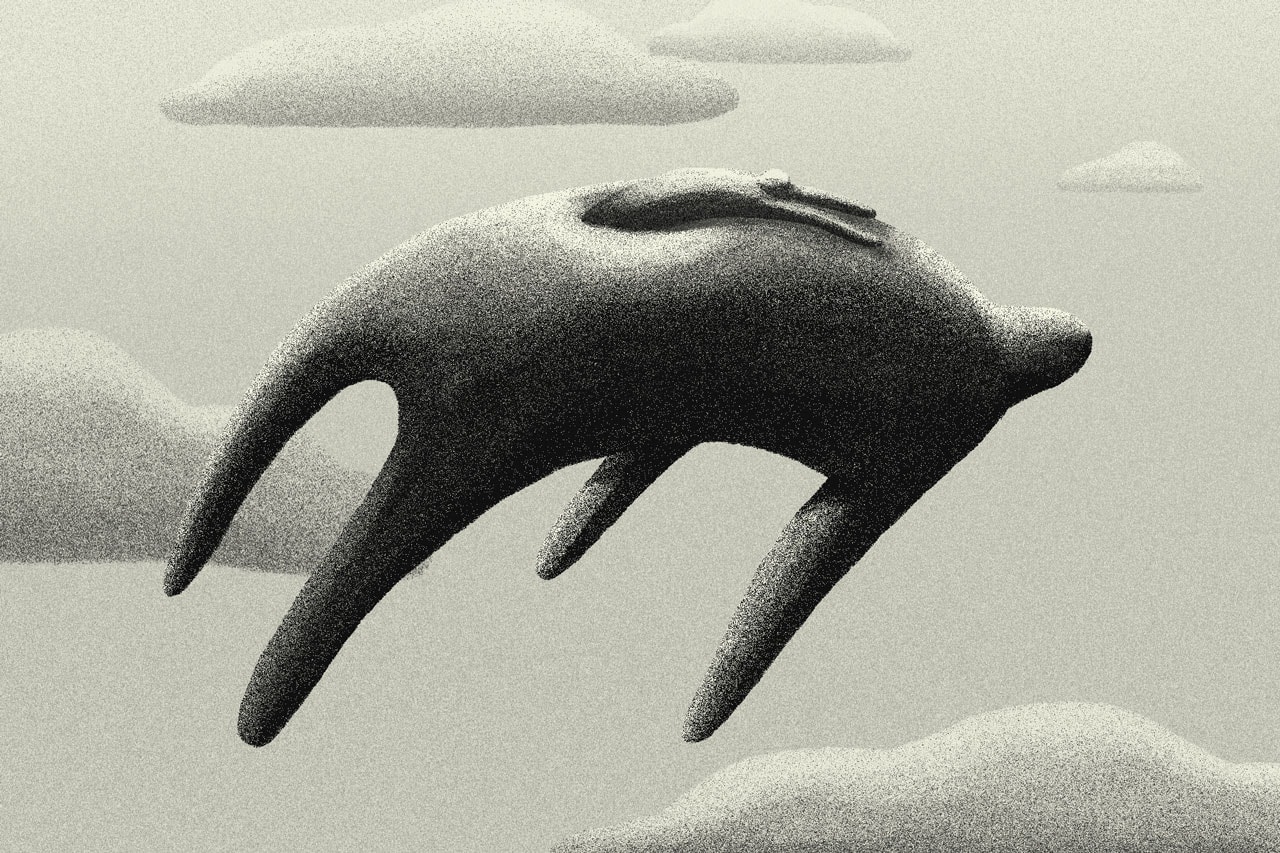 "Creating work is a way for me to make sense of the internal and external conflicts that I come across."
Have you always worked digitally? How has working with digital forms influenced the way you create?
I've been working digitally since studying graphic design. I started drawing in Photoshop after learning how to do frame-by-frame animations in the program, which required me to draw with my tablet. It felt really magical because it was a new medium that saved me a lot of time!
But because I started to create a lot of work digitally, revisiting mediums like painting now makes me approach my figures in a meticulous, tedious way. When I am painting, I am very particular about the curves and the line quality of my forms. I try to make the curves as smooth as possible and have the line weights be consistent.
Walk us through your design process.
Usually I dwell on the concept at hand for a while. I'll jot down words or ideas that pop up in the meantime. My goal is for the work to be straightforward but expressive, so sometimes it takes a while to get out a bunch of bad ideas and narrow things down. If it's client work, I'll usually send two to three directions that I end up with. If it's for personal work, my process may not be as structured and I tend to go with the flow a little more. Picking the colors is always the last step and sometimes takes me forever because I can be really indecisive. Funnily enough, my color palettes end up being very similar anyway.
1 of 4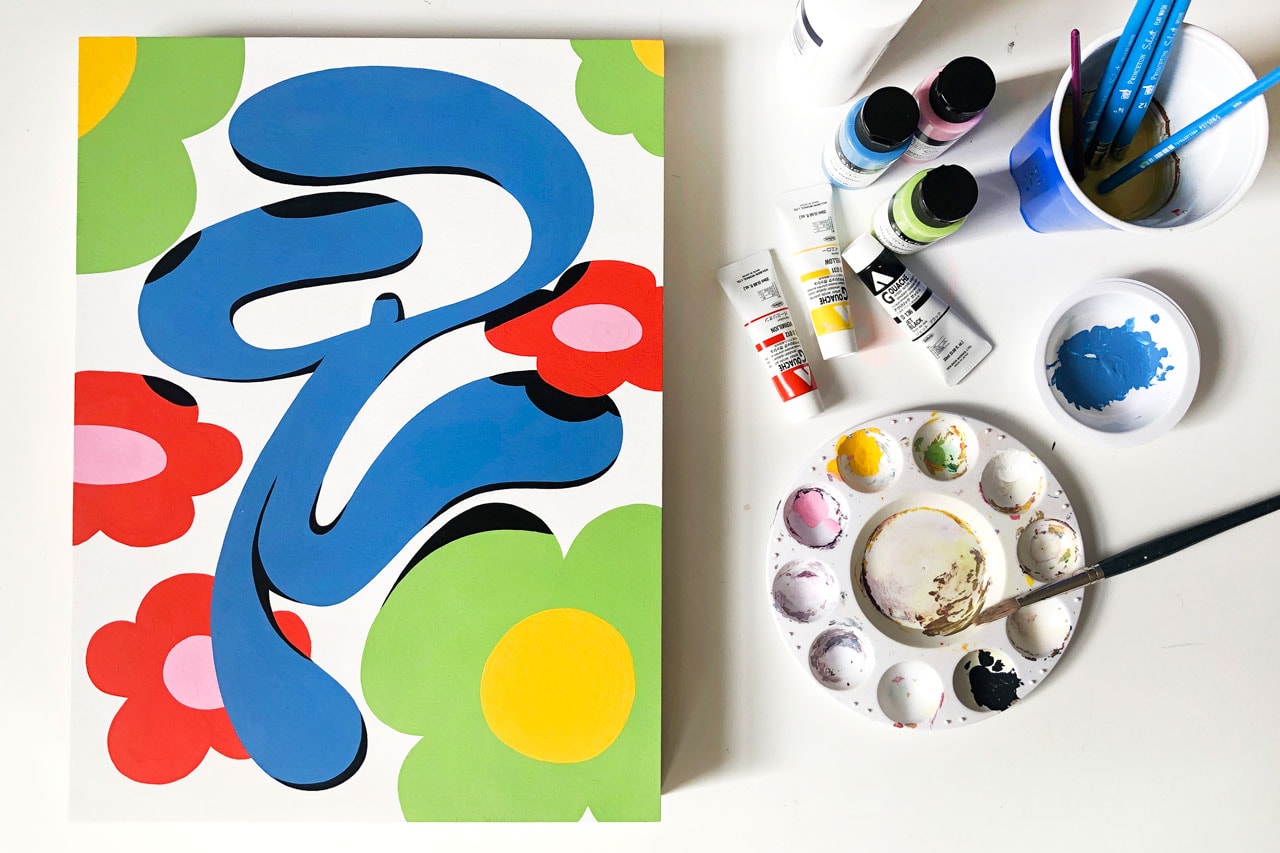 2 of 4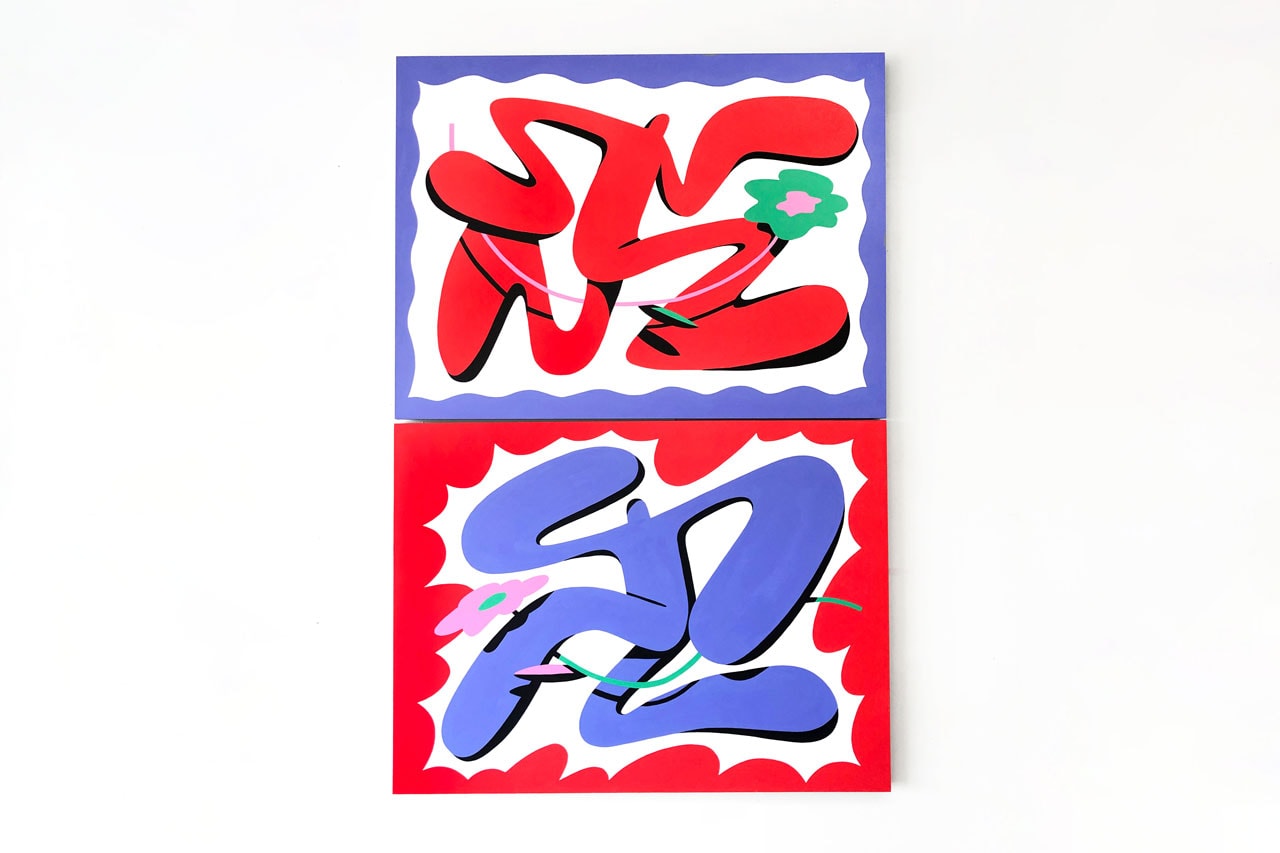 3 of 4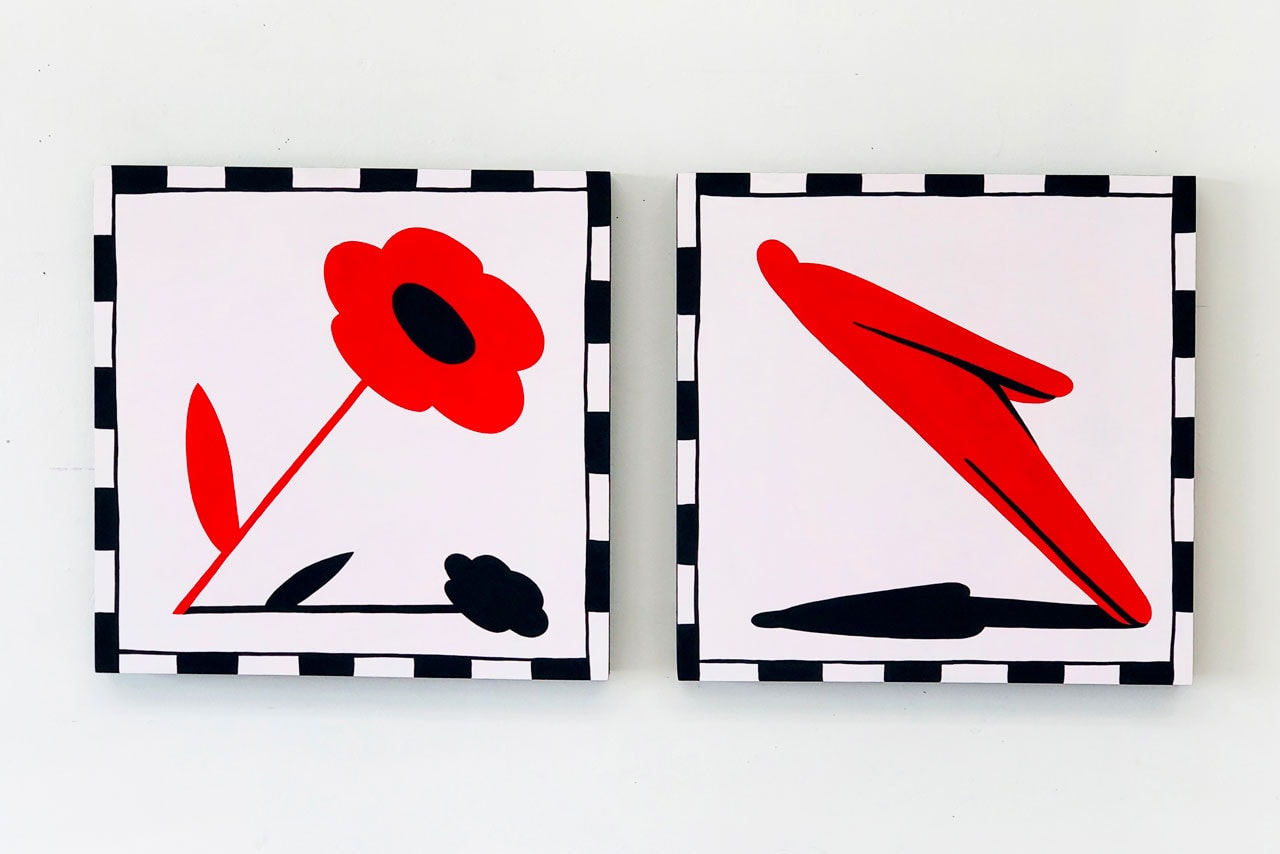 4 of 4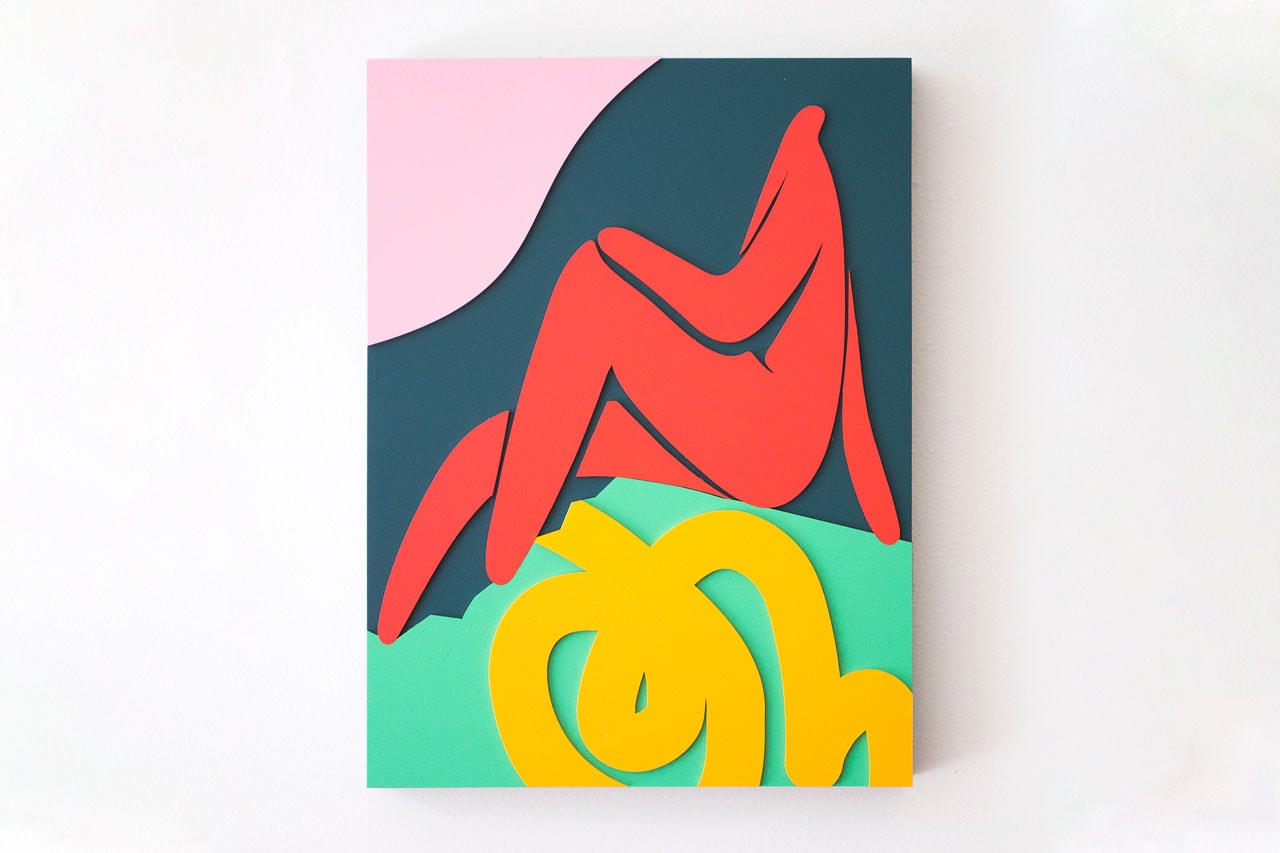 Your signature characters are both abstract and human in form. Who are they and what inspired them?
The figures I draw stemmed from wanting to draw human forms that represented myself, but also everyone else. I want to make drawings that reflect on the human experience without being specific, because I want to focus on the emotions, thoughts and relationships that we share universally. I also want the characters to represent the parts of ourselves that may not be tangible, like our souls and our subconscious. So I figured the more abstract they are, the more likely they can embody all these things.
You had a unique upbringing, being born in Taipei and growing up in Shanghai. How have your personal experiences shaped your work?
I feel like there were a lot of dualities in my upbringing, like being Taiwanese but being raised in Shanghai, living in China but being taught to be American, and learning to embrace cultures that at times had opposing values. I think awareness of these dualities led me to become self-reflective (sometimes overly so). I spend a lot of time observing others and myself, which results in a lot of the work that I do. Creating work is a way for me to make sense of the internal and external conflicts that I come across.
1 of 4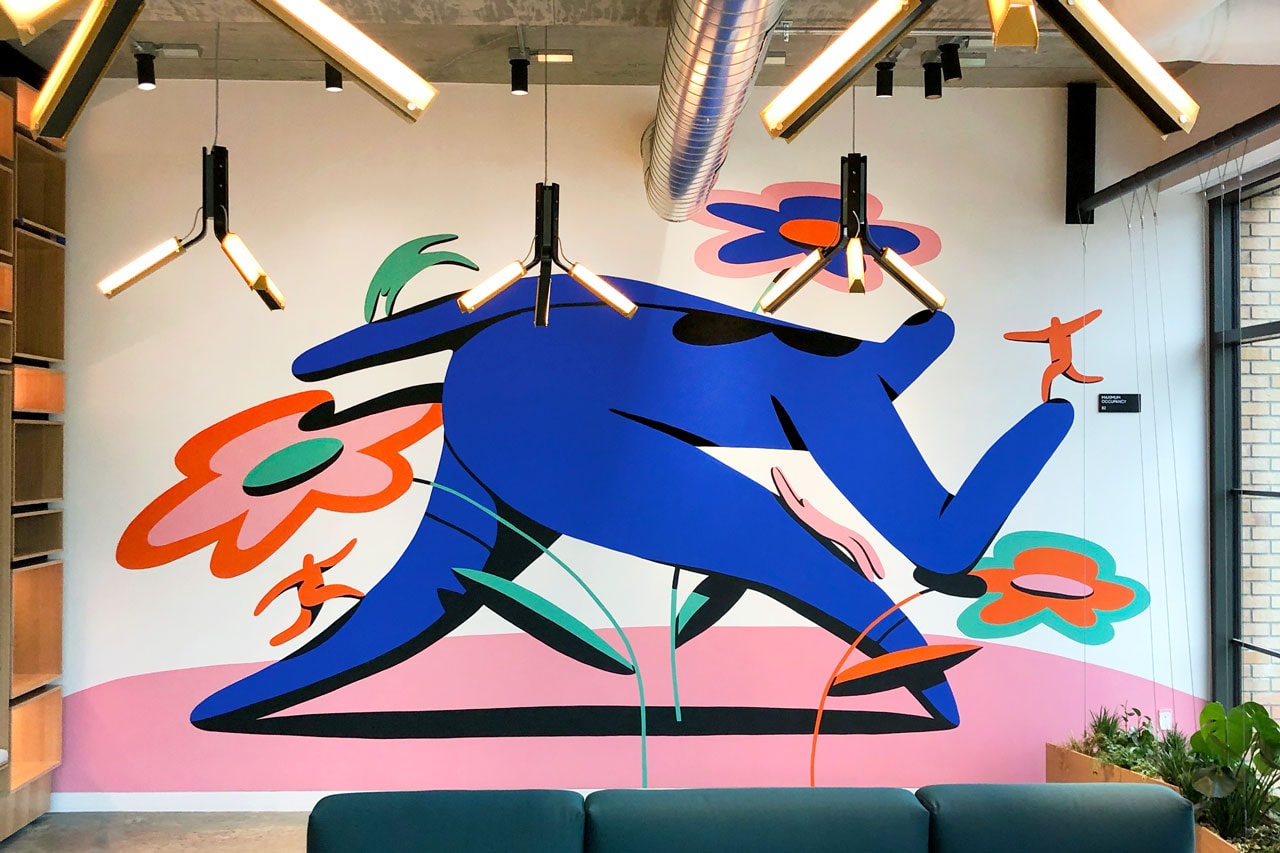 2 of 4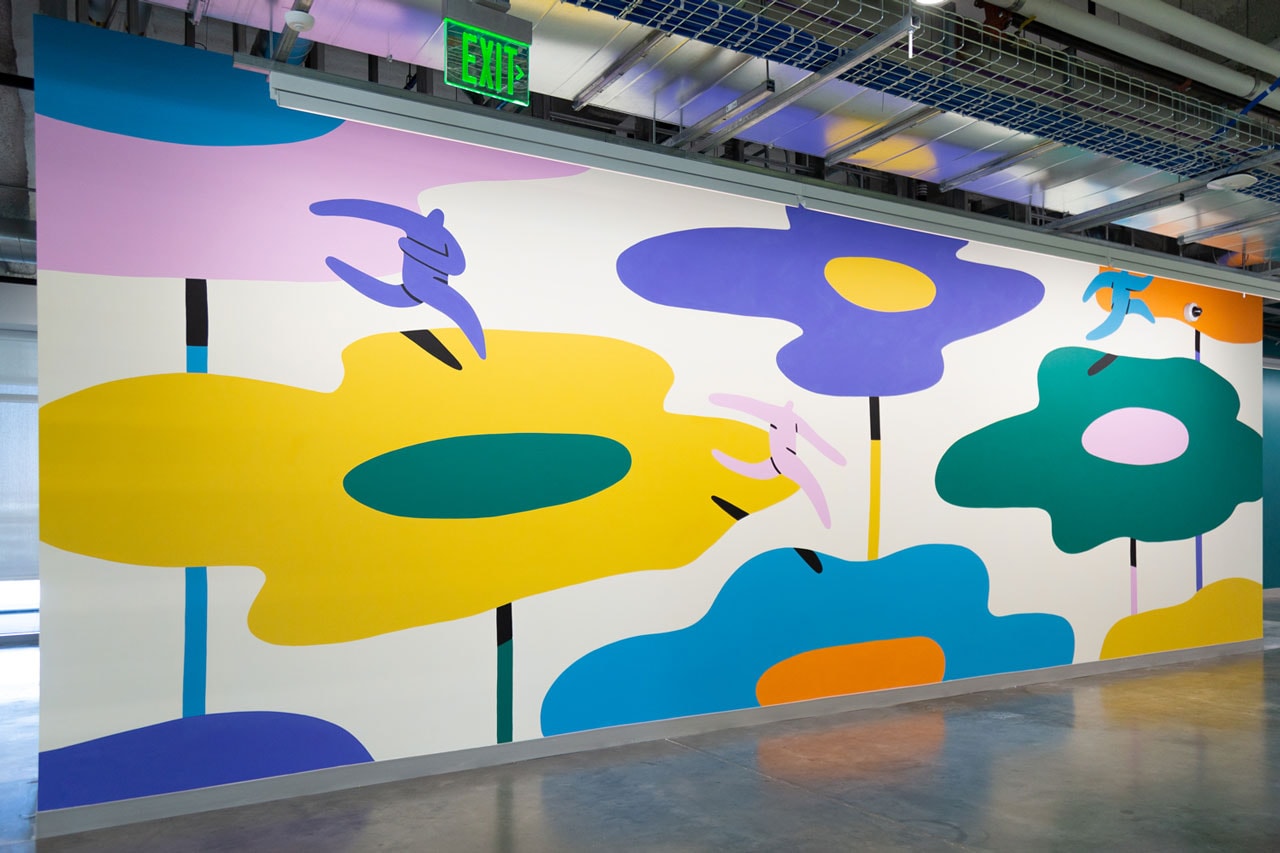 3 of 4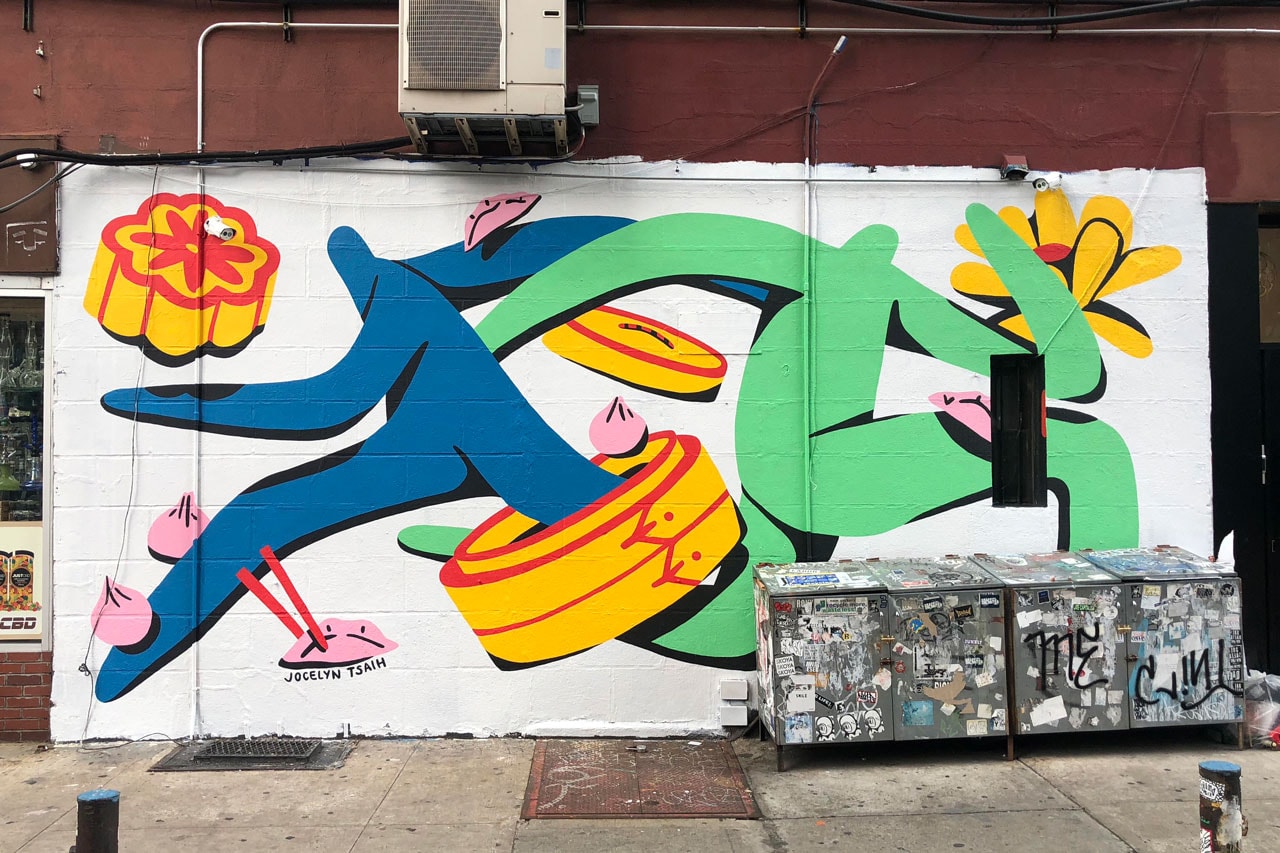 4 of 4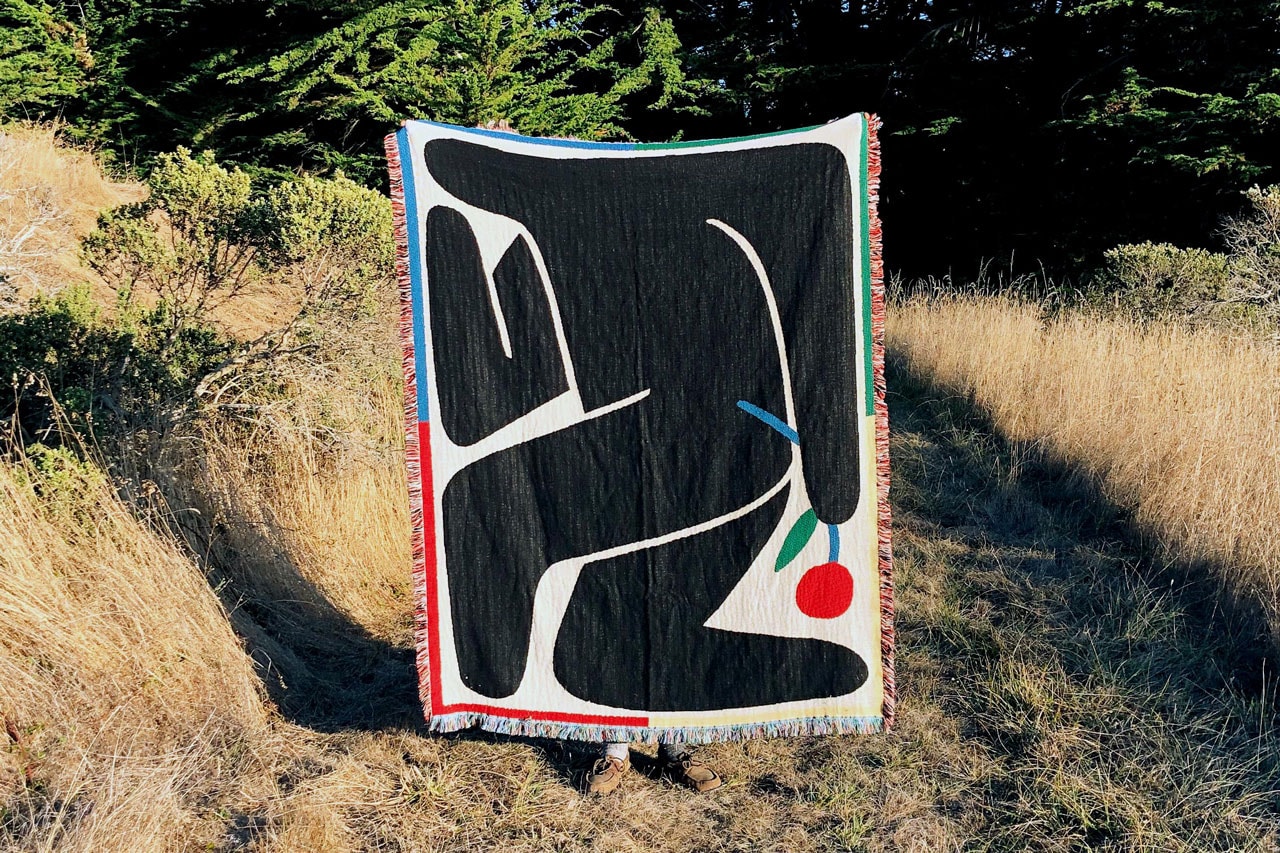 "My work inevitably evolves with myself and my life."
Your illustrations have transitioned from monochromatic to colorful, from two to three dimensional. What has driven your evolution in style?
My work inevitably evolves with myself and my life. When I was making black and white illustrations, I felt like it accurately represented the way I was feeling during that time. I think each shift in my style has coincided with certain events in my life that shift my perspectives as well. After drawing the same thing over and over for a while, I do feel the urge to push myself to see how I can experiment with the forms and compositions in my work, while keeping the subject matters consistent.
Your illustrations have been turned into home decor, apparel, murals and more. What has been your favorite project so far?
The most rewarding projects I've done have been collaborations with people or communities that I deeply care about. Last year, I got to paint a mural for my mom's yoga and pilates studio in Shanghai. She started that space 14 years ago, so I grew up being part of that community and learning about wellness, fitness, meditation and health. It felt great to be able to give something back to them and my mom.
I also recently did a collaborative show called "Chit Chat" with my friend Oli Charland. We created nine multi-dimensional pieces together that we showed at a space in San Francisco this past December. It was my first time collaborating with a friend purely for fun, and it was really rewarding to see both of our styles existing harmoniously as a series of work.
"I realized that there's a disconnect between the younger Asian American community and the Chinatown communities."
Tell us more about the "Save Our Chinatowns" fundraiser you recently launched. What inspired you to create this initiative?
When the coronavirus pandemic first hit the U.S., I started hearing about how businesses in Chinatowns were suffering. I saw a lot of fundraising efforts for communities in need, and I actively searched for a fundraiser that was specifically helping Chinatowns in the Bay Area. Surprisingly, I couldn't find much. Some non-profits were starting to create initiatives, but it took a lot of digging for me to even find them. I realized that there's a disconnect between the younger Asian American community and the Chinatown communities.
One day I logged onto Facebook and saw that a friend posted a fundraiser for New York Chinatowns, called Dumplings Against Hate. Seeing it really inspired me to create something for the Chinatowns here. I know that immigrant-run businesses like those in Chinatown may have a harder time gathering resources or accessing audiences outside of their immediate reach, so I wanted to create a platform that could bridge the gap between them and the people that are willing to help.
What projects are you currently working on?
I'm currently creating some digital sticker packs, so stay tuned! I'm also working on a new painting for a trade with a friend. I'm really excited because she's making ramen bowls for me in exchange for a painting. I'm also trying to get back to animating now that I have more time, but so far I've only created one animation. Hopefully I'll have more to share soon.
1 of 3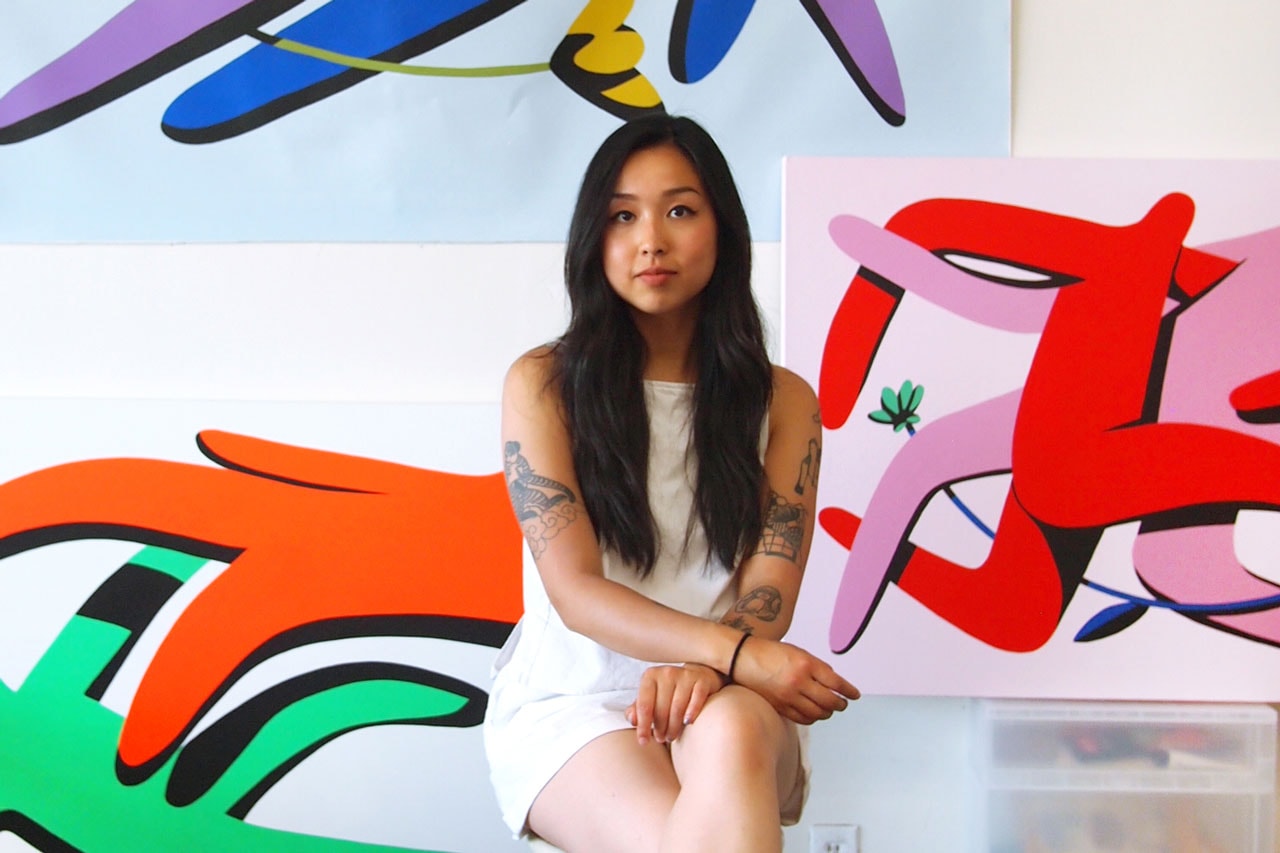 2 of 3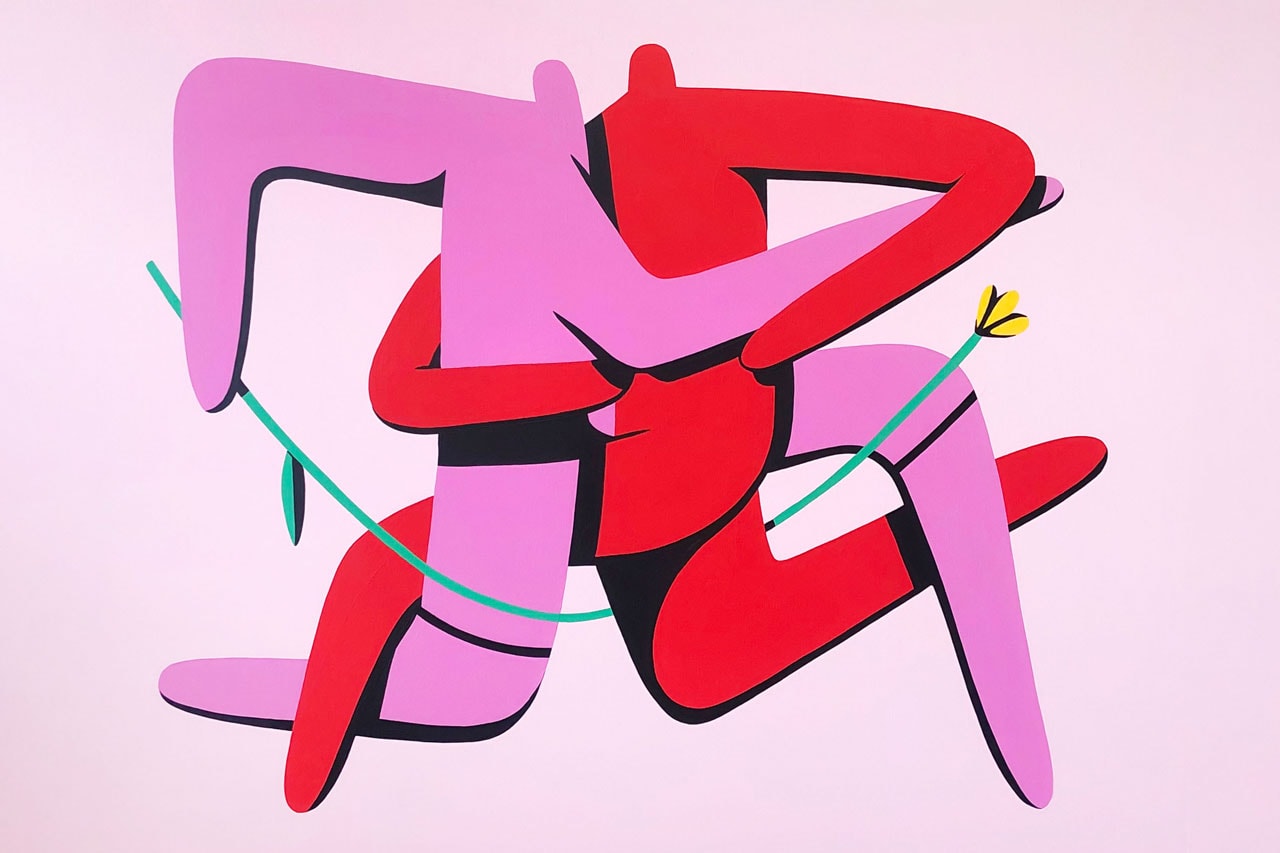 3 of 3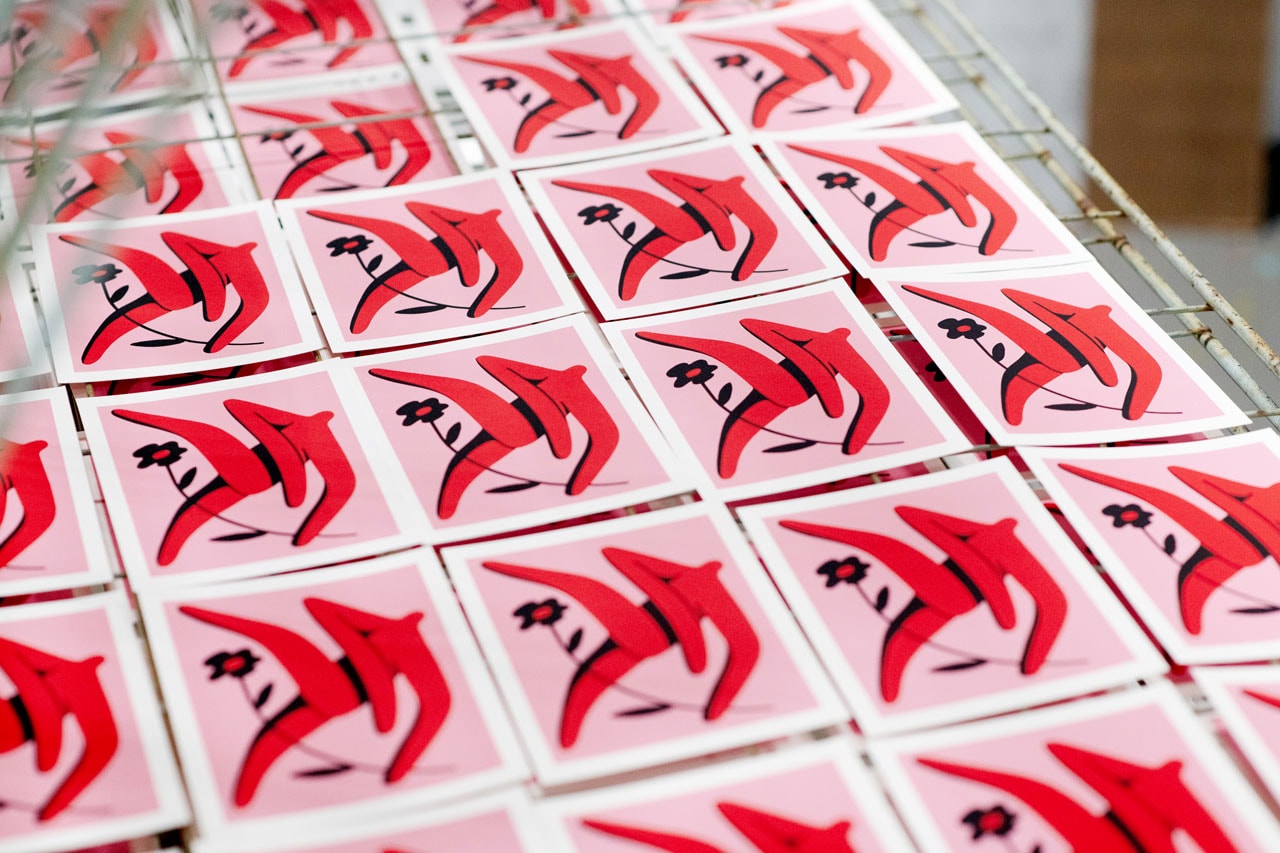 How are you coping with COVID-19? What does a day in self-isolation look like for you?
Usually I'll wake up around 8 a.m., whether I like it or not, to feed my two cats. Then I'll take my time making breakfast and "getting ready" for the day. I still get dressed and put on some makeup to feel like a normal person. I check my emails and Instagram, and loosely figure out what I have to do for the rest of the day. Some days I'll have to work for my part-time design job, some days it's just freelance work, and some days it's a mix of both or neither. I try to have days where I'm working on things just for myself and relax, to maintain a level of sanity. At night I'll cook dinner and watch some TV. Oh, and a few mental breakdowns in between.
If possible, share with us one book, song and/or meal you've enjoyed during quarantine.
Book: Rules Do Not Apply by Ariel Levy. Song: "Follow Me Along" by Tatsuro Yamashita 山下達郎. Meal: Taiwanese sesame oil chicken soup.