Clive Barker's 'Hellraiser' is Getting a Reboot
The Hell Priest is back to give you nightmares.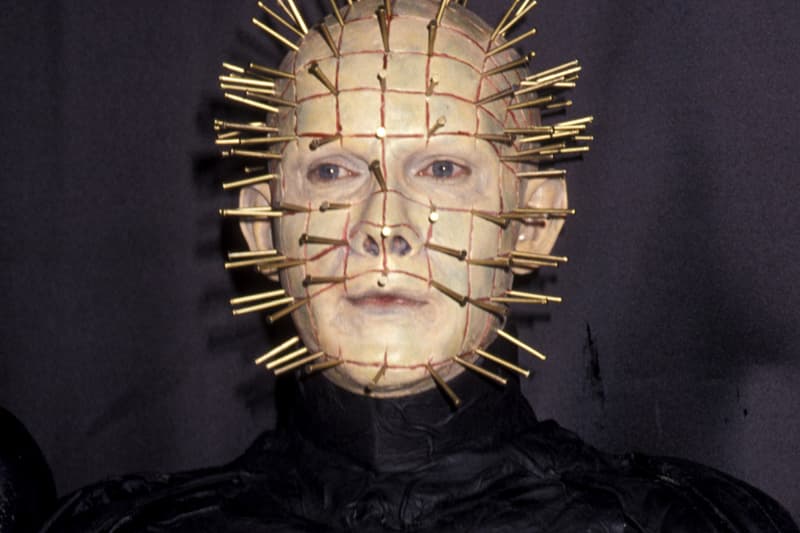 After the resurrection of a number of classic horror films, Spyglass Media Group is bringing another nightmare back to life: Pinhead. A reboot of the 1987 British horror film Hellraiser has been confirmed by chairman and CEO Gary Barber, with The Dark Knight and Blade trilogy writer David S. Goyer attached. "Clive [Barker] and I go back more than 30 years together. For generations, his brilliantly twisted and imaginative Hellraiser haunted the minds of moviegoers with its searing imagery of Pinhead," Barber said in a statement. "David is the perfect storyteller to continue Clive's vision for a new theatrical version of Hellraiser."
Based on Clive Barker's novella The Hellbound Heart, the original film (written and directed by Barker himself) came out in 1987 with an X rating from the MPAA, prompting the crew to cut many of the gory and sexually explicit scenes. Hellraiser's unbelievably grisly setting made it a cult favorite among horror fans, and the franchise eventually went on to make a total of 10 disconnected movies.
A director and cast are yet to be announced so stay tuned for more details.
In other movie news, take a look at the new trailer for Spider-Man: Far From Home.