Chance The Rapper Is Responsible for Bringing Back Wendy's Spicy Chicken Nuggets
The wait is over.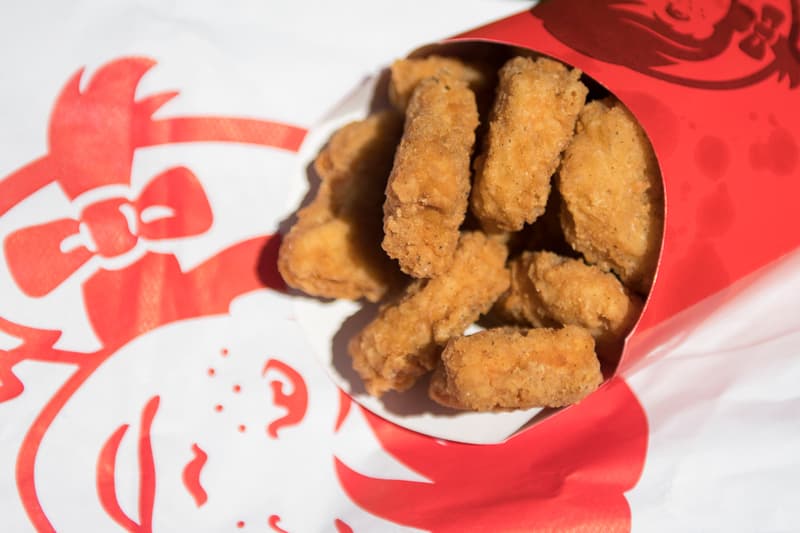 Last weekend, Chance The Rapper sent out a tweet centered around positivity which may have changed the fast-food world.
In the tweet, the Chicago rapper wrote, "I WILL have a good day today, I will succeed today, Wendy's WILL bring back spicy nuggets at some point please please Lord let it be today." Wendy's initially responded to the rapper saying, "It won't be today, but there's always a chance." Following up later with the promise that it would bring back the nuggets if its tweet got 2 million likes.
Thanks to Chance fans and loyal Wendy's customers, the tweet now has over 2 million likes and the fast-food chain has announced it will be bringing back the spicy nuggets it phased out in 2017. Although no official date has been set, Wendy's Twitter has sent out an ambiguous "soon" tweet along with some pretty firm evidence to confirm its plans to bring back the spicy breaded snack.
Stay tuned for more details as the story develops.
For more food news, Coca-Cola recently introduced its new Signature Mixers series.
Y'all keep asking, so here's your chance.
The people in charge say if you guys can get our tweet (this one right here) to 2 Million likes, they will bring SPICY CHICKEN NUGGETS BACK.
Let's freakin' do this! https://t.co/qrtvWXjj9V

— Wendy's (@Wendys) May 4, 2019
THIS IS NOT A DRILL!
Spicy Chicken Nuggets are coming back! Y'all are crazy!
That took like a day and a half! WHAT?!
We don't know when yet, gotta figure it out, but soon, and ok, LOSING IT RIGHT NOW THIS IS AMAZING!!

— Wendy's (@Wendys) May 6, 2019
Not a joke

— Wendy's (@Wendys) May 6, 2019
well, we're gonna bring them back

— Wendy's (@Wendys) May 6, 2019
very serious

— Wendy's (@Wendys) May 6, 2019