Virgil Abloh and Jacob & Co. Announce Made-to-Order "Office Supplies" Jewelry
Elevating utilitarian paperclips into diamond-set necklaces, earrings and bracelets.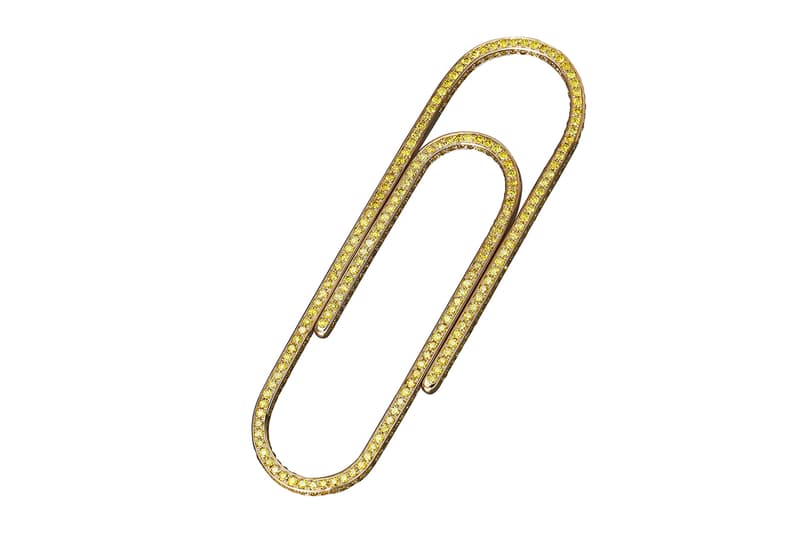 1 of 6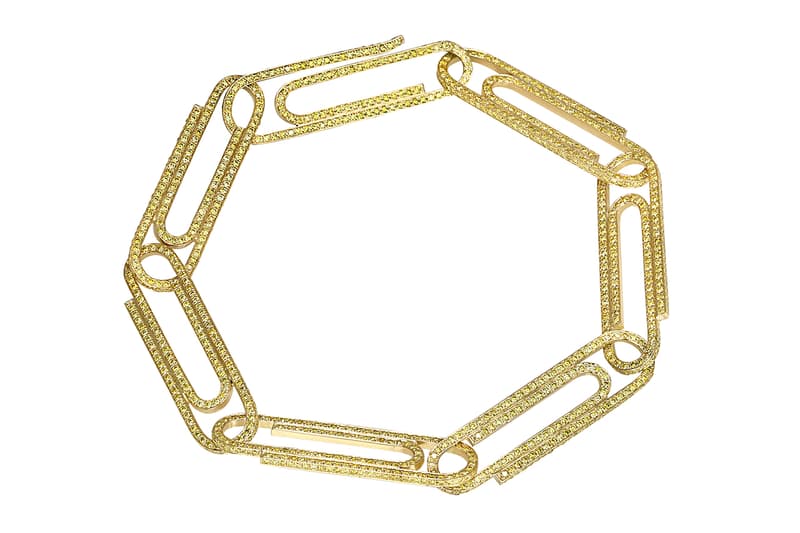 2 of 6
3 of 6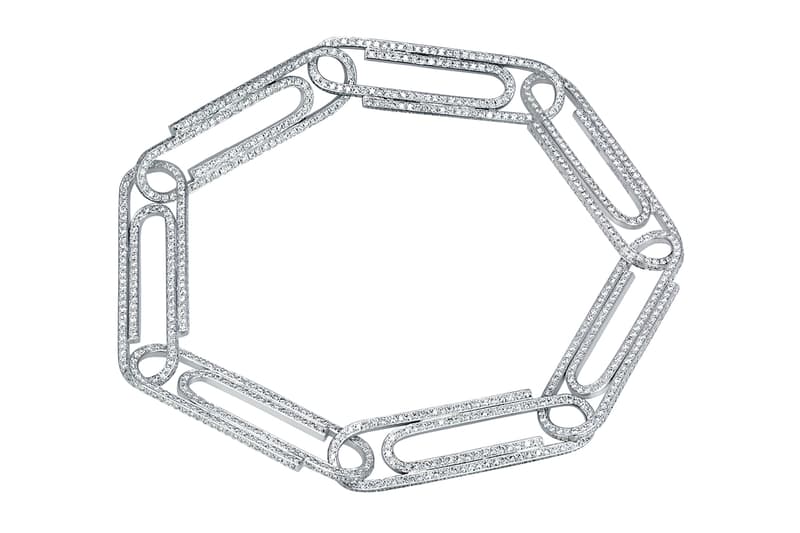 4 of 6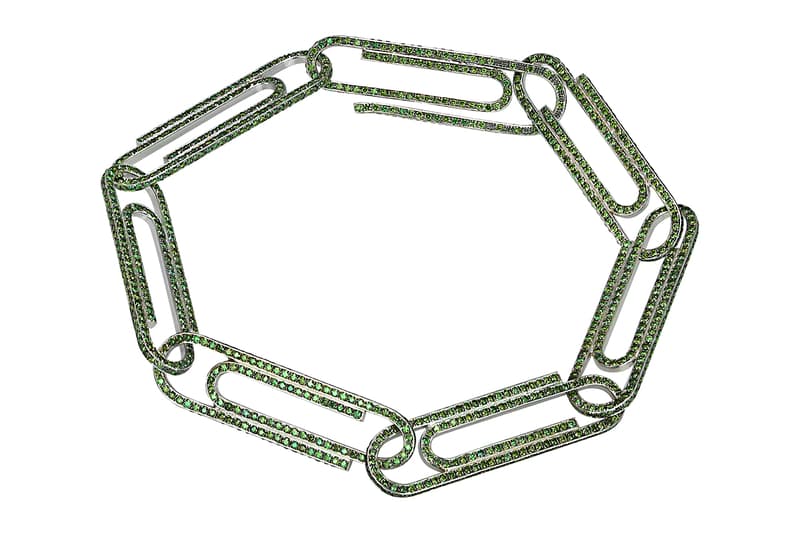 5 of 6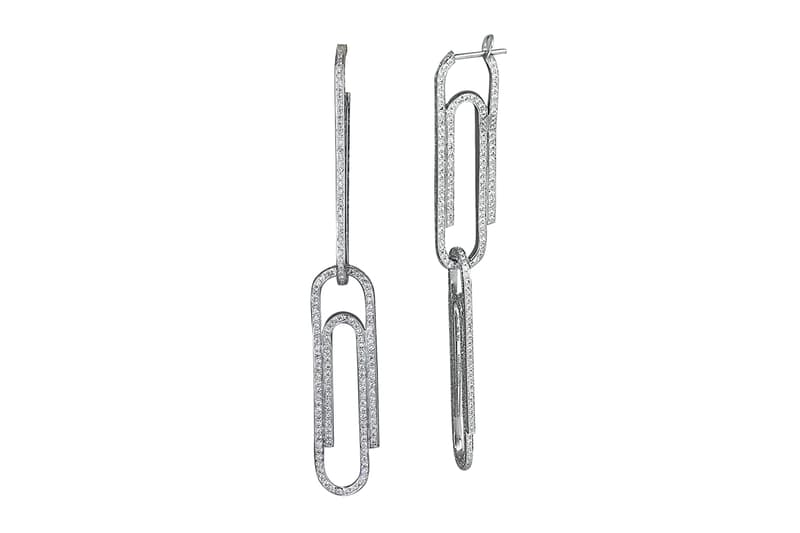 6 of 6
First teased way back in 2017, Virgil Abloh and Jacob & Co. have finally introduced their collaborative "Office Supplies" jewelry. As the name implies, the range elevates the common paperclip to luxury staple, transforming it into lavish gold and diamond-studded accessories.
Jacob & Co. founder Jacob Arabo worked personally with Abloh on the collection, which nods to both the paperclip's utilitarian omnipresence and the youthful habit of piecing paperclips into DIY accessories. Re-imagined into money clips, bracelets, earrings and necklaces, the clips are crafted to demanding standards from 18k yellow, white or rose gold and laden with sparkling white and yellow diamonds. Finally, "Office Supplies" is engraved into each clip.
"We are so excited about this project," said Jacob Arabo in a statement. "We have been friends for a long time and working together just felt so right. His inventive mind, his incredible sense of design and fashion, and his energy have been a real revelation. It is a very enjoyable experience and I am looking forward to having great success together."
"With jewelry design, not only is technical sophistication important, but also lineage. That's the foundation for pieces with meaning," explained Abloh. "Jacob for me has always been innovative, particularly in the notions of merging design sophistication and the pop-culture emanating from the streets."
Interested parties may email officesupplies@canary—yellow.com to request the "Office Supplies" order form. Arabo and Abloh will personally review and approve each order submitted, with the made-to-order creations requiring a six-to-eight week lead time.
Most recently, Abloh touched on his controversial streetwear statements while showcasing his collaborative Louis Vuitton menswear range co-directed by NIGO.