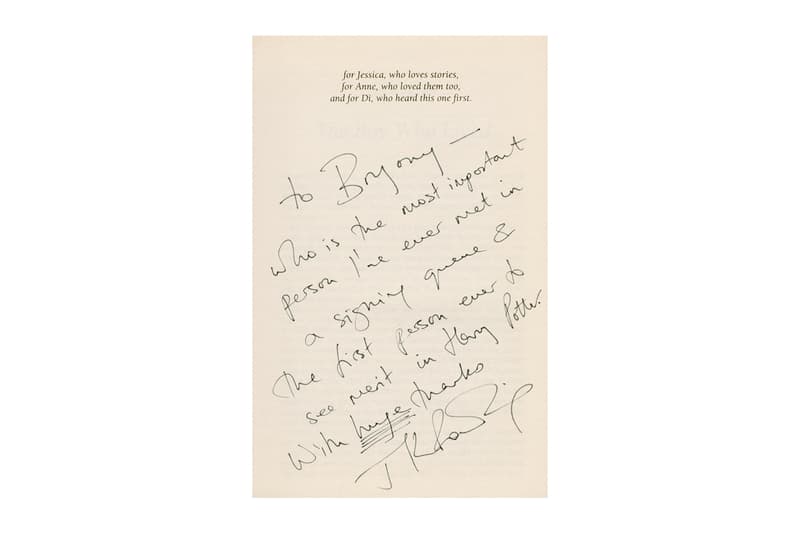 1 of 2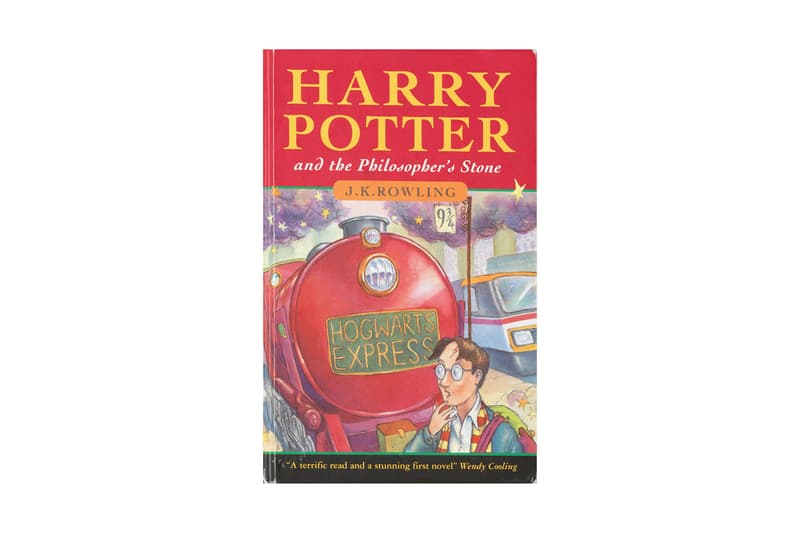 2 of 2
'Harry Potter and the Philosopher's Stone' Signed First Edition Sells for $152,000 USD
With the rare "1 wand" duplicate on p.53.
---
The $78,500 USD record sale price for a First Edition Harry Potter and the Philosopher's Stone novel has just been broken.
Originally owned by Bryony Evens, whom at the time as a manager at Christopher Little literary agency (Rowling first felt she had a good chance of having her work published as "Christopher Little" sounded like a character from a children's book), was the first to sign J.K. Rowling for her road to literary history. The one-of-five hundred hardbacks was sent to Evens where she then later attended a reading in 1998 for the promotion of the second Harry Potter book. When asked to inscribe the name Bryony Evens into the book, J.K. Rowling stood to give her a hug, signing her copy with: "to Bryony – who is the most important person I've ever met in a signing queue & the first person ever to see merit in Harry Potter. With huge [underlined 4 times] thanks. J.K. Rowling"
This First Edition also contains a publisher's imprint page with the number sequence from 10 to 1, the author cited as 'Joanne Rowling', a p.53 duplication of "1 wand" on the equipment list and the misspelling of "Philospher's" on the lower cover. The book was sold for a final price of £118,000 GBP (approximately $152,000 USD) over at Bonhams.
In other auction news, a rare "Nintendo Play Station" auctionsfor record-breaking $360,000 USD.