Apple Equips Siri With Coronavirus Symptoms Questionnaire
Another step towards containing the pandemic.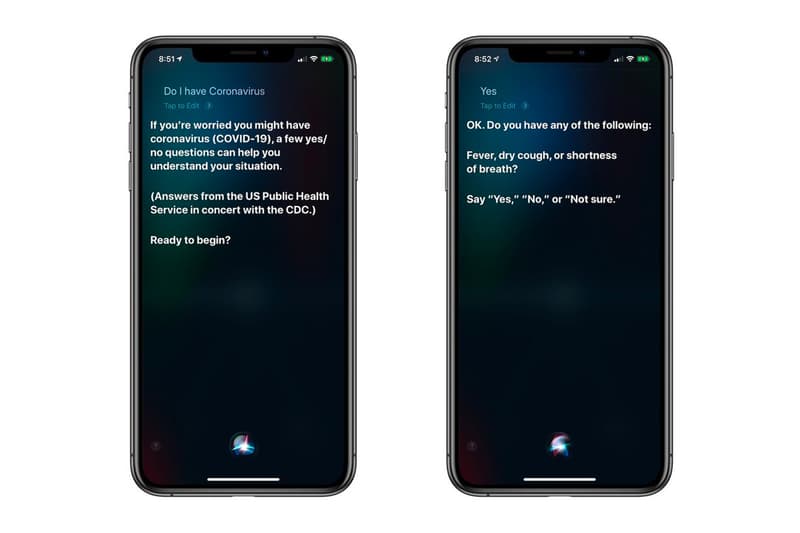 Apple has added a new Siri feature in regards to the novel Coronavirus (COVID-19) pandemic.
Siri can now provide COVID-19-related information for iPhone, iPad and MacBook users in the United States, with the virtual assistant offering a questionnaire — developed alongside the Center for Disease Control and the United States Public Health Service — when it's asked, "Do I have coronavirus?" Siri will be able to help users identify their symptoms then direct them to the appropriate authorities if needed.
The new feature comes just after Apple announced that it will be donating millions of surgical masks to various healthcare professionals in the US and Europe. An actual number was not revealed, however, Vice President Mike Pence shared that at least two million will be provided to the US. "Our teams at Apple have been working to help source supplies for healthcare providers fighting COVID-19," tweeted Apple CEO Tim Cook. "We're donating millions of masks for health professionals in the US and Europe. To every one of the heroes on the front lines, we thank you."
Elsewhere in tech, the coronavirus will delay some Amazon Prime deliveries for up to a month.