Nike React Gato Focuses On Futsal
A new indoor soccer/court shoe that's all about ball control.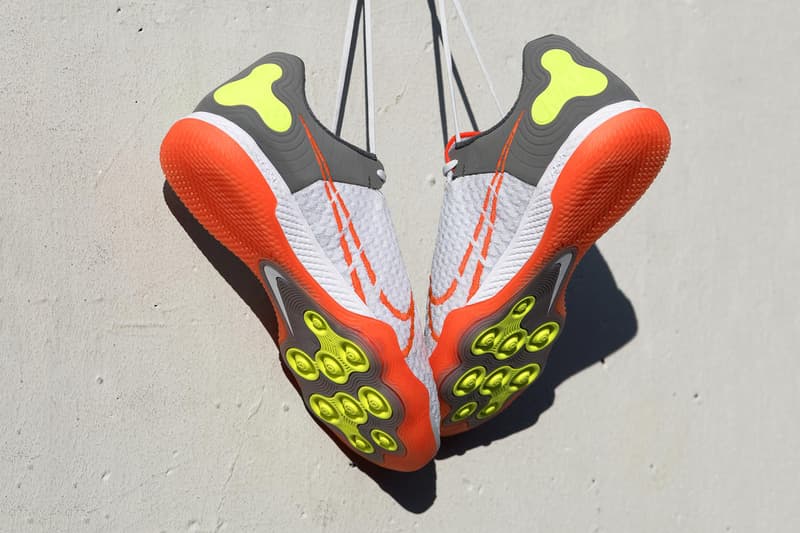 1 of 3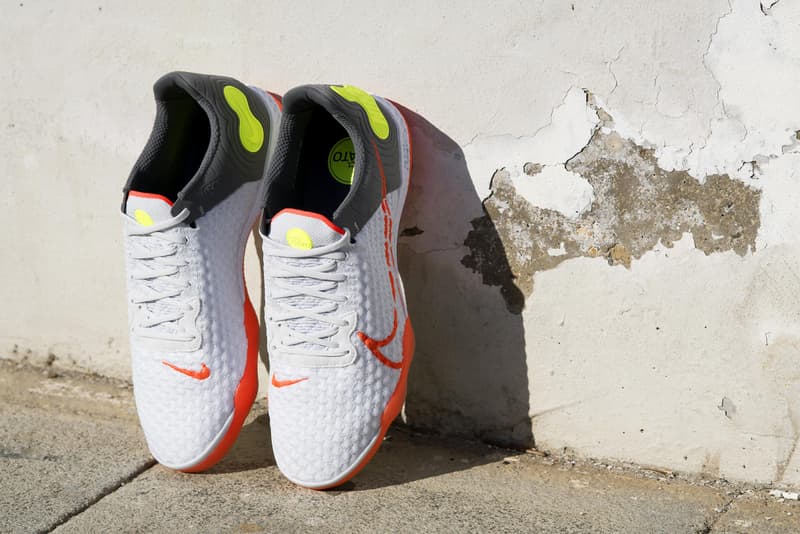 2 of 3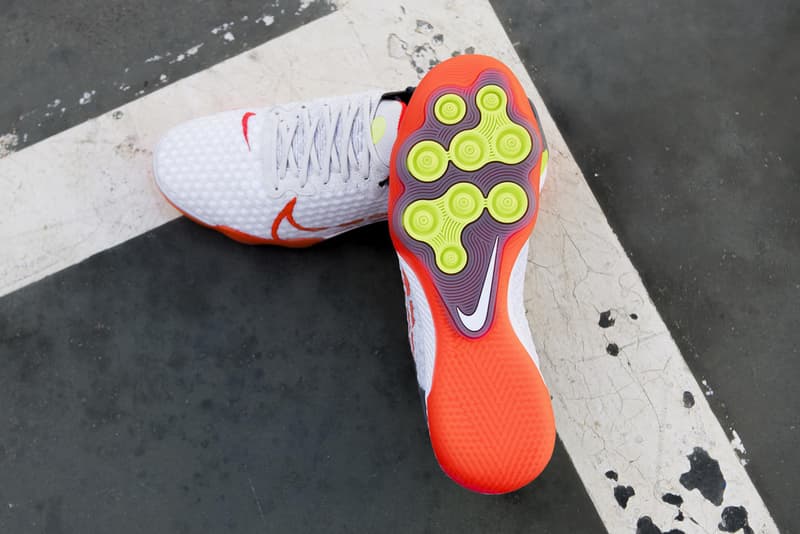 3 of 3
Nike's Gato is a beloved soccer silhouette that's partaken in projects wide-reaching as Nike SB reworks and Supreme collaborations, but now it's focusing on futsal with a new React Gato style. For the uninitiated, futsal is to soccer as arena football is to the NFL. The playing field is smaller and housed indoors, the pace is faster and the scoring comes in bunches. It's even provided inspiration for a popular Lil Uzi Vert track. With these alternate confines and movements comes a need for a sport-specific style, so every inch of the React Gato is designed for the high-intensity game.
Made to enhanced touch and ball control, the React Gato's upper is constructed of a new Flyknit yarn that offers a soft fit and increased durability. Slightly raised textures increase ball feel, and synthetic pieces maximize durability while enabling players to unleash quick toe shots. From an aesthetic standpoint, a white and grey upper accented by bright orange and neon yellow tones provides a sporty look.
As is par for the course with indoor futbol footwear midsoles are kept thin and minimal. Here, however, they're equipped with React foam to ensure comfort. Outsoles introduce new NikeTouch 360 tech — a setup with flexible "touch Pods," essentially pistons that allow wearers to feel the ball under their feet. This enables heads-up play by eliminating the need for athletes to look down and confirm ball placement.
"The more players can feel the ball, the more they will be able to control it and concentrate on their next move" said Joel Bagby from Nike Football Footwear. "The pistons are the initial contact point between the ball and the foot, and this touch sensation informs players of the position of the ball based off of the geometry of the touch pods for underfoot awareness."
The Nike React Gato is scheduled to release February 6 on the Nike webstore. A retail price has yet to be announced.
For more new Nike kicks, take a look at the Air Zoom BB NXT, a basketball shoe designed to keep hoopers from getting fatigued in the 4th quarter.