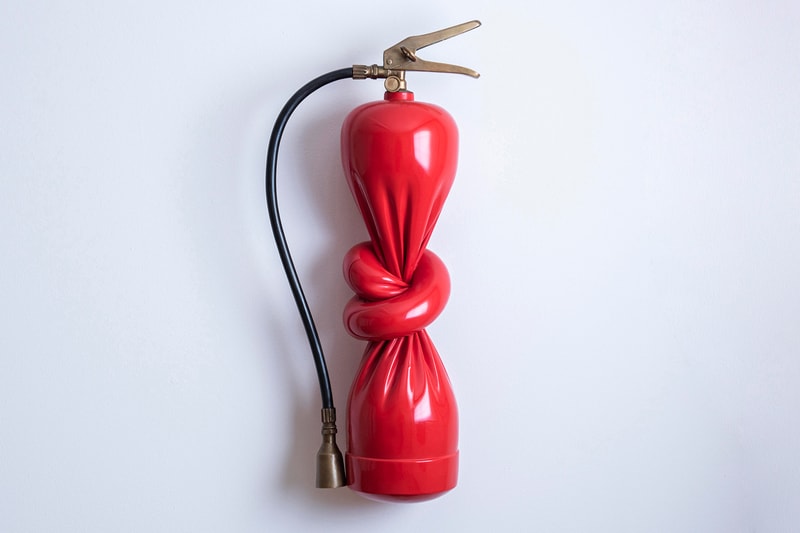 1 of 3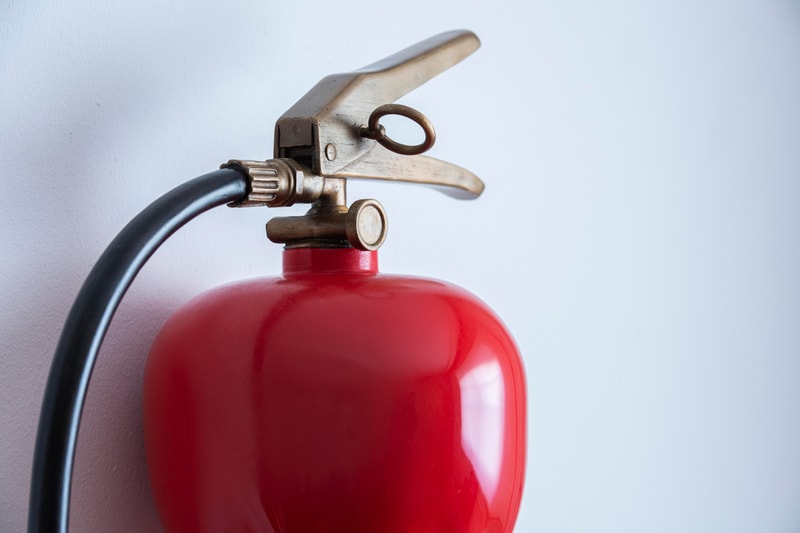 2 of 3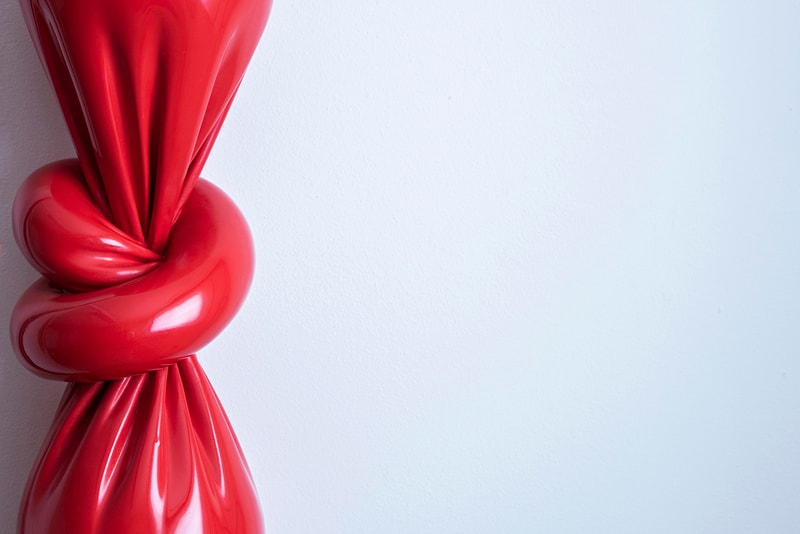 3 of 3
Alex Chinneck Transforms Fire Extinguisher Into Surreal Sculpture
As part of his ongoing 'Knot' series.
---
Well-known for his public installations on an architectural scale — including "unzipping" an abandoned building in England and creating a cracked optical illusion on a brick facade —  Alex Chinneck has returned with another playful transformation. This time, the British artist has turned a fire extinguisher into a twisted sculpture.
Chinneck disrupts conventional understandings by transforming ordinary items into ones that are surreal, unexpected and detached from their original purpose. The fire extinguisher's twisted form gives it new materiality, challenging the idea that it exists as a static, unchanging object. In 2018, Chinneck created his first indoor sculpture on this theme: a hand-carved broom boasted a handle that appeared to be twisted into a knot. Since then, Chinneck's Knotted series has continued to grow, from knotted sculptures of grandfather clocks to red pillar postboxes.
The painted, patinated and waxed bronze sculpture will be available in a limited edition of 20 via the artist's studio. Head over to Alex Chinnick's website to take a look at past projects or browse his online store.
In other news, Jonathan Chapline joined Case Studyo for a collaborative series of sculptures, entitled Supporting Figures, that also function as book holders.