Samsung's Rumored Galaxy Z Flip Gets $5,210 USD Joker and Harley Quinn Design
From the company that brought you the Cybertruck-inspired iPhone.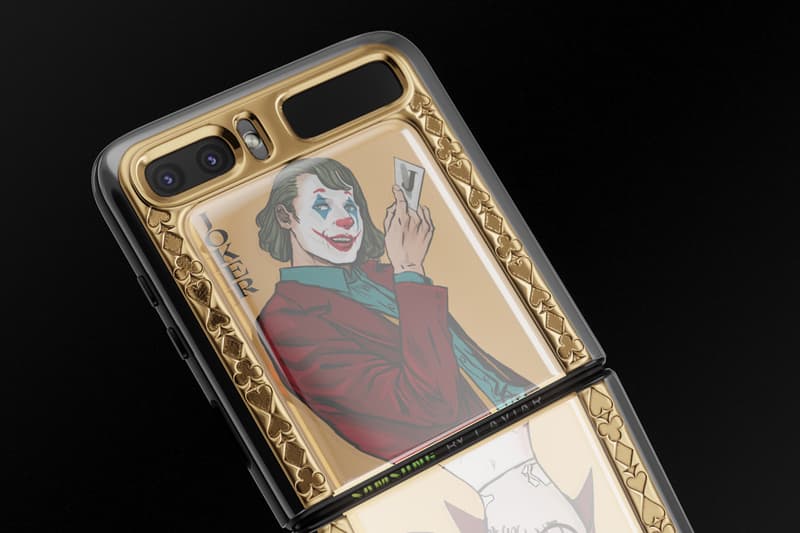 1 of 7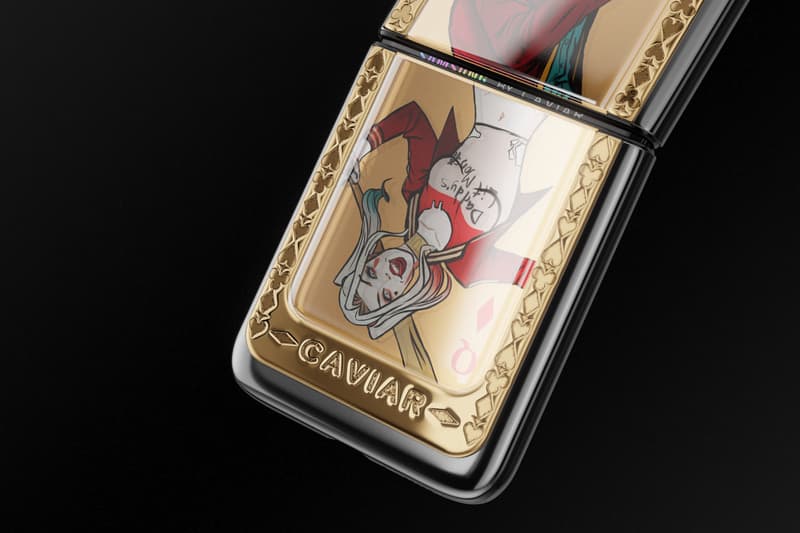 2 of 7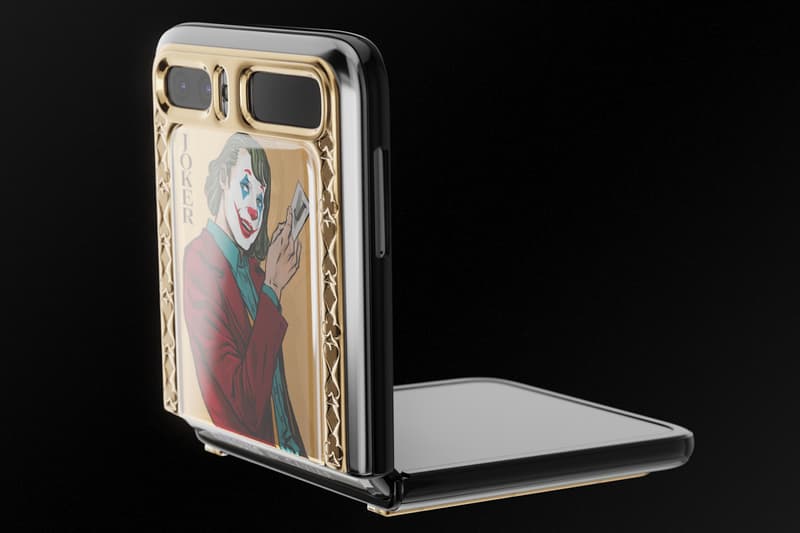 3 of 7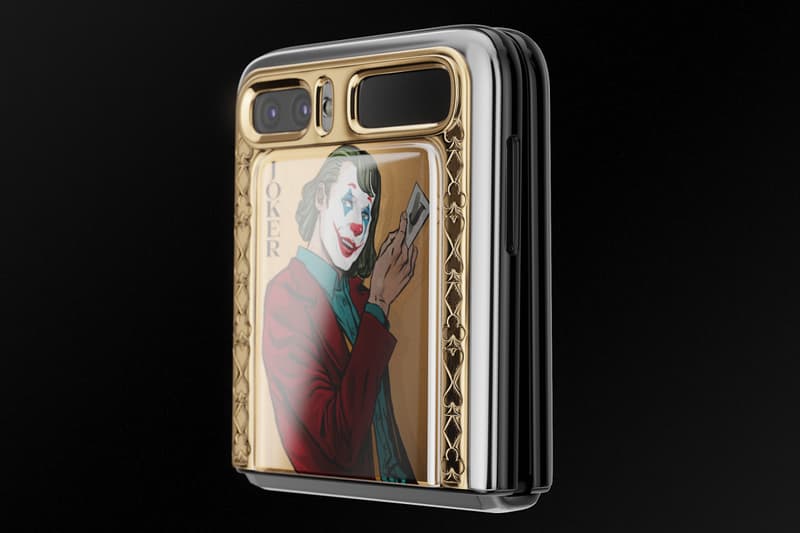 4 of 7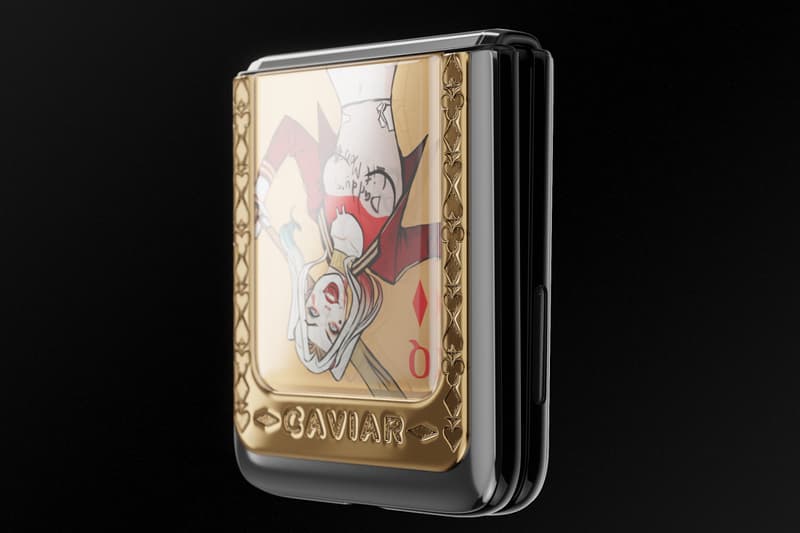 5 of 7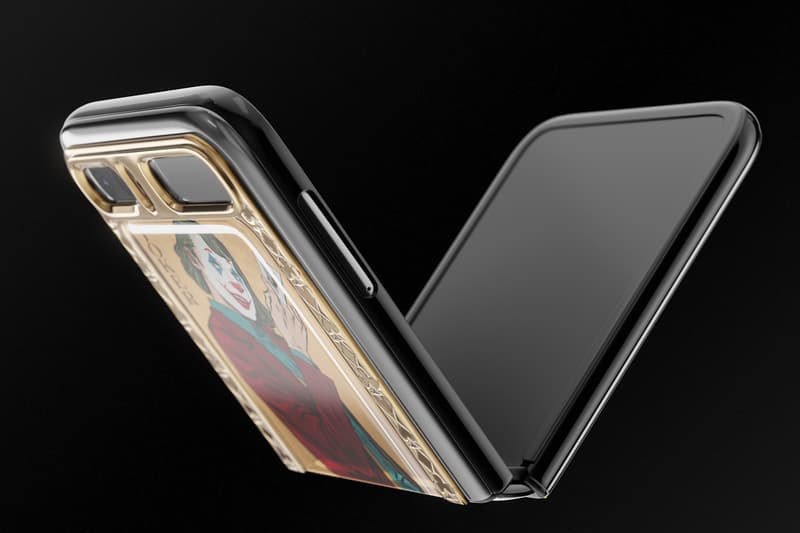 6 of 7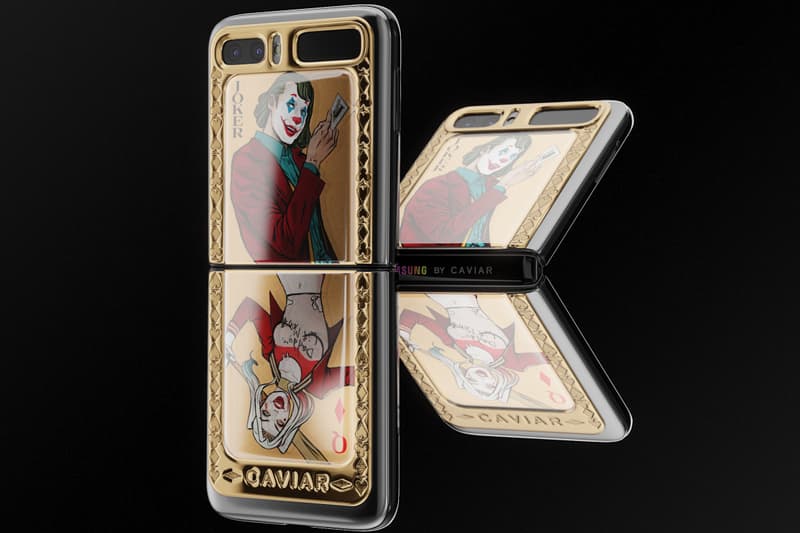 7 of 7
Although Samsung's foldable Galaxy Z Flip is only but a rumor at this point, Russian luxury tech company Caviar (known for its recent Cybertruck-inspired iPhone) has already dipped the yet-to-be-announced phone in gold and gave it a Joker/Harley Quinn-theme alongside a $5,210 USD price tag. Each character is prominently featured on the top and bottom of the golden handheld in a playing card motif with jewelry varnish decorated all over.
"The case is covered with 999 gold using Double Electroplated technology and decorated with embossed engraving in the form of card suits," according to Caviar. This particular version of the phone is a limited edition of 54 pieces, inspired by the number of playing cards in the classic joker deck. However, Caviar also has another version of Samsung's foldable Galaxy Z Flip that's gold and features way less comic book characters for $6,000 USD. There's also the Caviar Samsung Z Flip Carbon Titanium that they're selling for a slightly cheaper $5,690 USD.
Check out the images above and the video below, then pre-order your choice of Caviar x Samsung Fold today.
In other tech news, check out Caviar's recently announced a Cybertuck-inspired iPhone 11 Pro.