Versace Donates ¥1 Million RMB to Support Coronavirus Relief Efforts
Amid parent company's store closures and declining sales in China.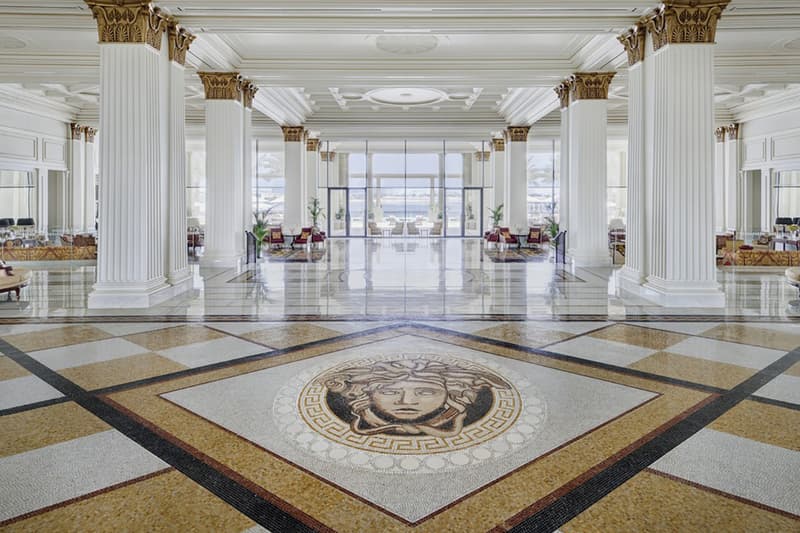 Versace is the latest retailer to take action against the highly contagious Coronavirus by donating ¥1 million RMB (just short of $143,500 USD) to the Chinese Red Cross Foundation. The luxury fashion house's donation will help alleviate the urgent medical supplies shortage, which likely includes face masks.
"My heart goes out to those affected by the Coronavirus and their families," says Versace Chief Creative Officer, Donatella Versace. "Versace is donating ¥1 million RMB to help with the relief effort. We are sending our love and support, and I urge everyone to help by donating to groups on the ground that assist those in need."
Retailers are currently in a difficult predicament. Alongside the desire to donate to an important cause, brands are beginning to face financial strain resulting from the virus.
The list of affected retailers includes Versace's parent company, Capri Holdings. Reuters recently reported that Capri Holdings warned investors of a $100 million USD hit to revenue due to the coronavirus outbreak. It is currently dealing with 150 store closures across all of its brands, including Versace, Jimmy Choo and Michael Kors.
In a recent statement, Capri Holdings CEO John Idol said first hand that "the situation in China and the measures being taken to protect the population are having a material impact on our business."
Versace follows in the footsteps of companies like Kering, LVMH, Swarovski and Alibaba who have all donated funds to battle the Coronavirus outbreak.