'Fortnite' Officially Announces Harley Quinn 'Birds of Prey' Skin (UPDATE)
Expected to arrive in tomorrow's 11.5 update.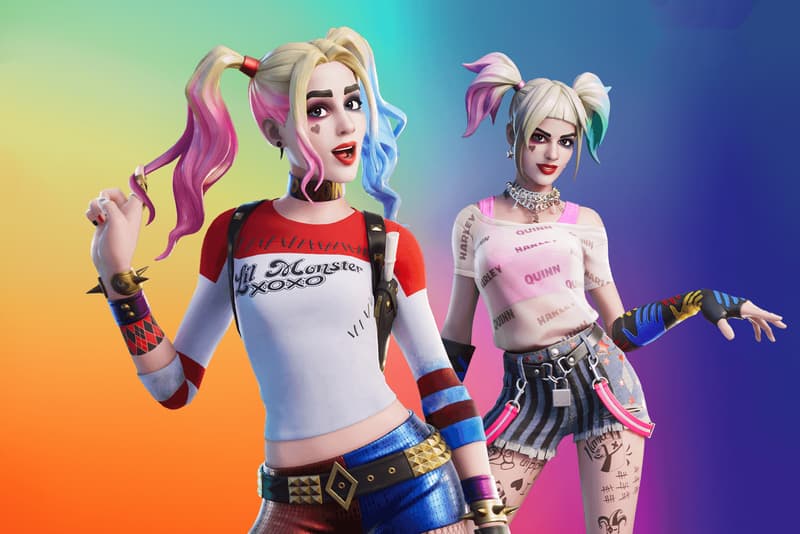 UPDATE: Epic Games has officially announced its upcoming Harley Quinn skin, listing out its scheduled release time and the three Challenge completions needed to unlock her. In order to unlock the skin today (February 6) at 7 pm EST, players must place top 30 in Solo, Duos, or Squads, then top 20, then top 10, hit weak points, and finally, deal damage using Pickaxes. Harley Quinn will then be in the Item Shop until February 17.
---
ORIGINAL STORY (2/6/2020): Following its recent Batman and Catwoman events, leakers have discovered a Harley Quinn skin based on the upcoming film Birds of Prey is set to make an appearance in Fornite. The skin will soon be available to buy from the Item Shop in Epic Games' upcoming 11.5 update.
Harley Quinn will have a skin based on her upcoming movie, as well as a skin based on her look from Suicide Squad alongside her signature baseball bat and oversized mallet as a pickaxe. A Valentine's Day event called "Love and War" is expected to arrive with new challenges and free cosmetics like the Crushed and Ex skins. Launchpads are expected to return, and Unreal Engine's Chaos physics engine will add more realistic behavior for character models.
Fornite Chapter 2: Season 2 starts on February 20, however, the 11.5 update is expected to arrive February 6.
In other gaming news, Quibi and Faze Clan announced a new game show.
— Lucas7yoshi – Leaks/News (@Lucas7yoshi) February 5, 2020
Hey, everyone!

v11.50 launches tomorrow. Downtime for the patch begins at 4 AM ET (0900 UTC).

Stay tuned for updates when downtime ends. pic.twitter.com/FG97Q4Bba5

— Fortnite Status (@FortniteStatus) February 4, 2020