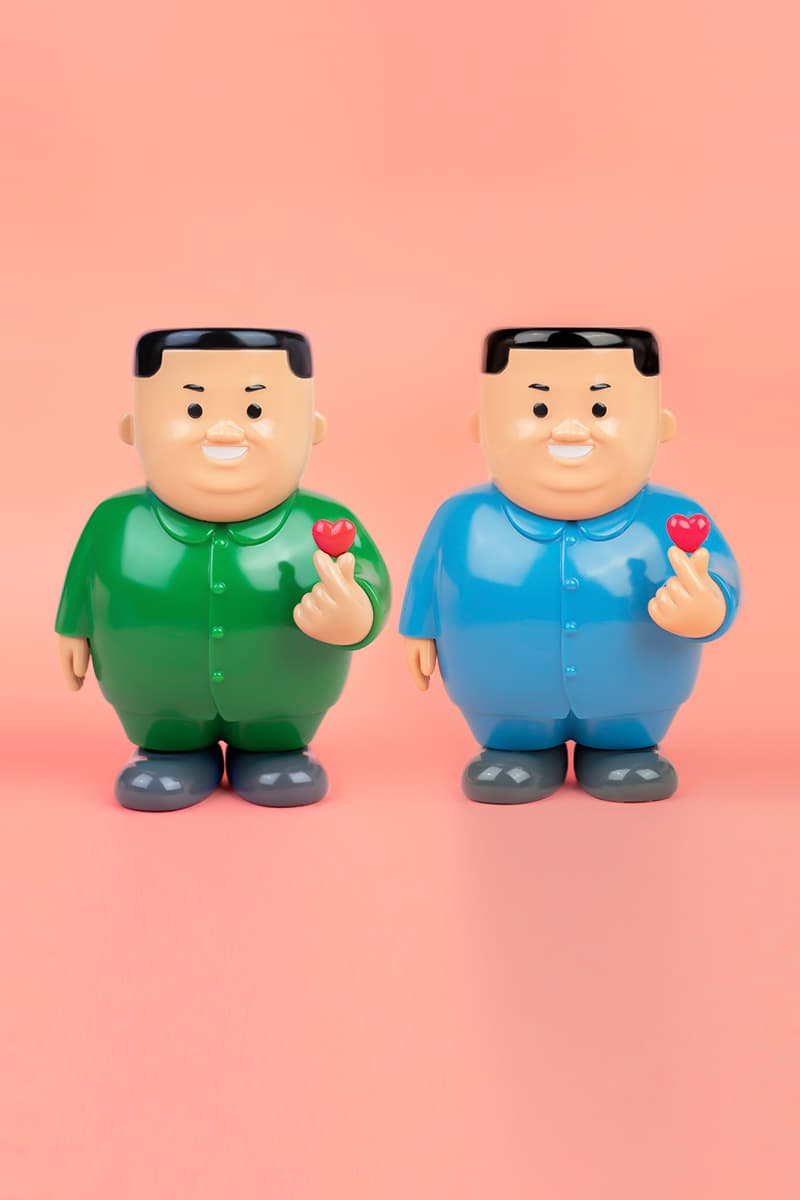 1 of 8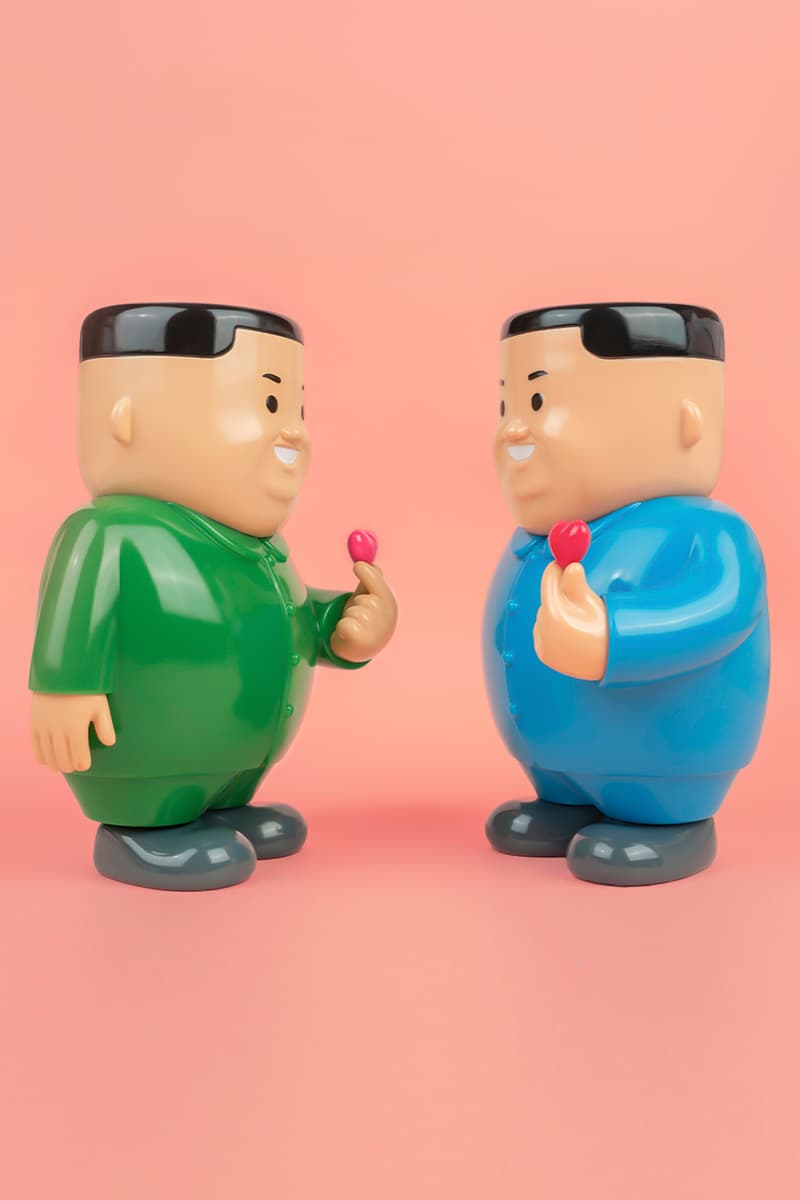 2 of 8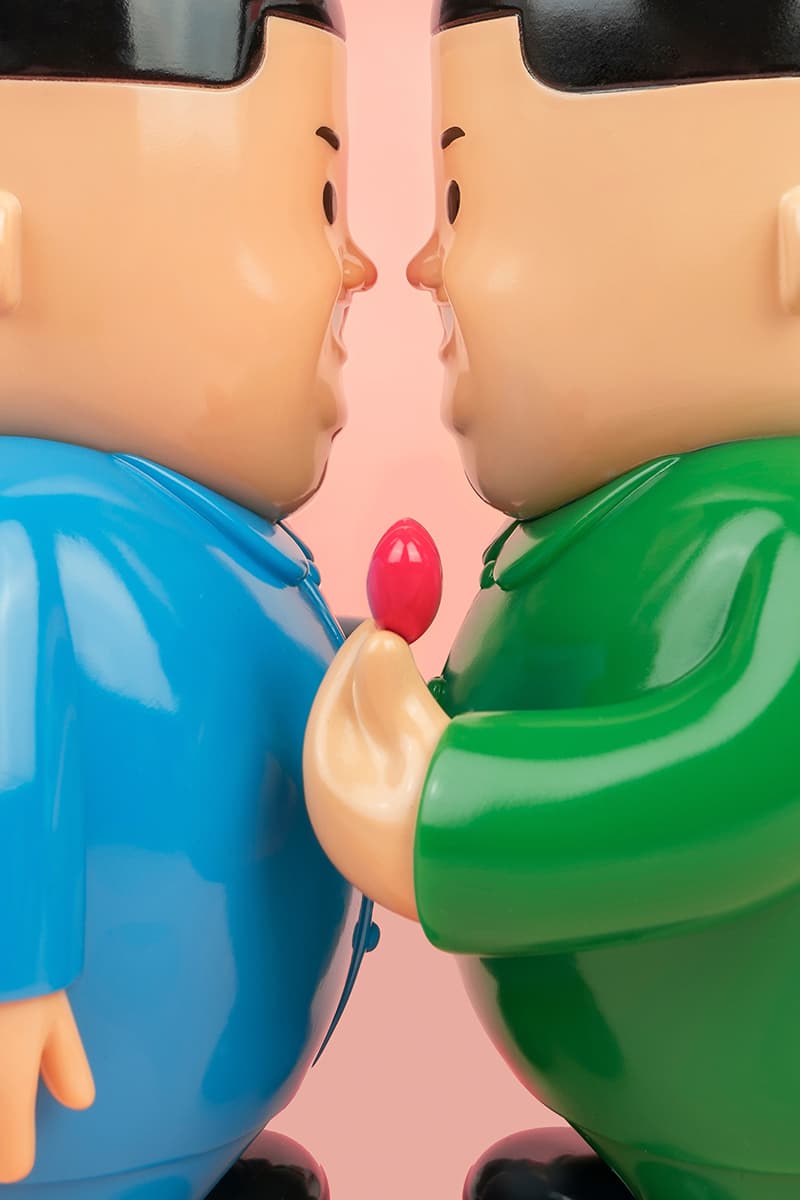 3 of 8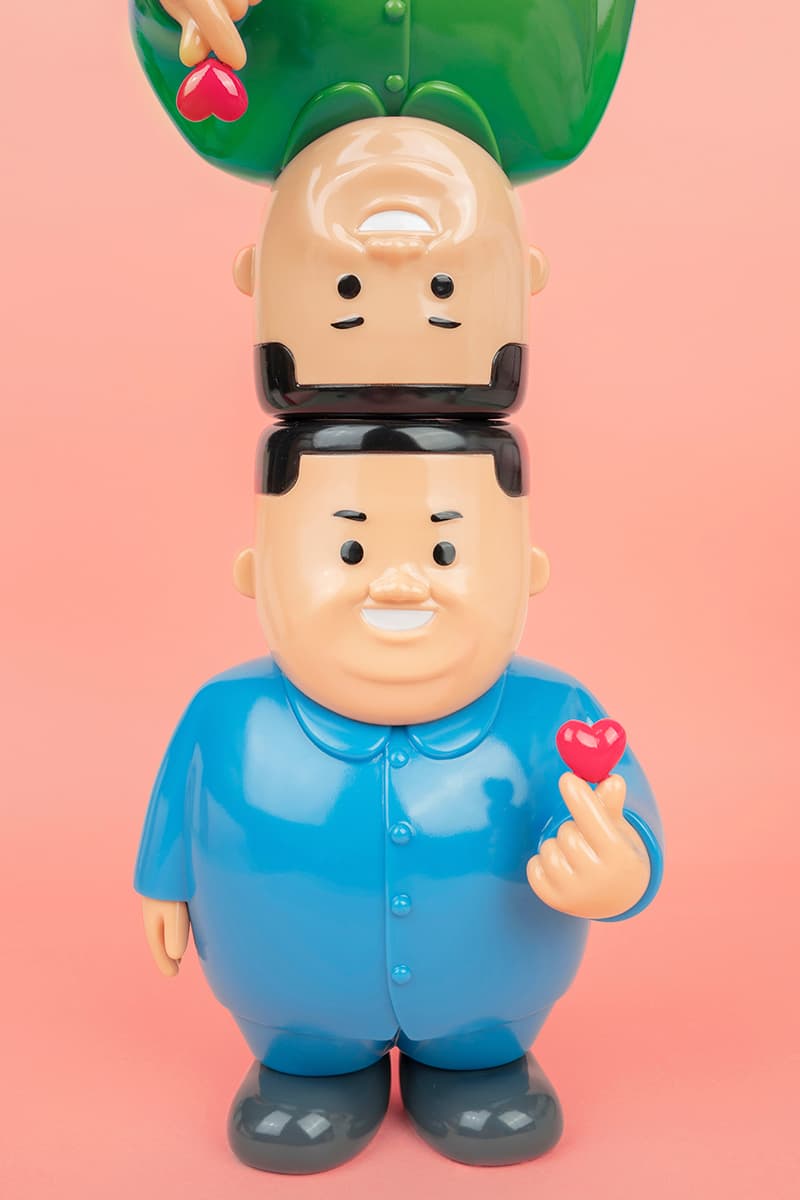 4 of 8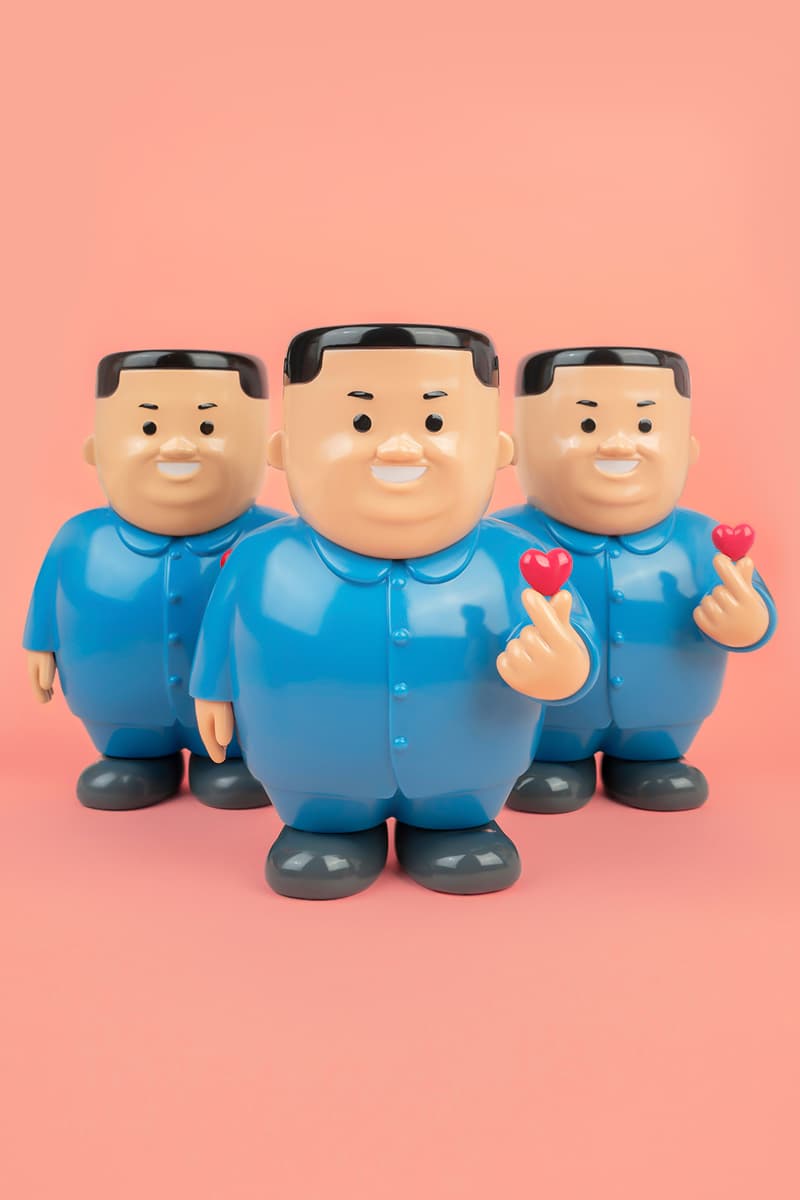 5 of 8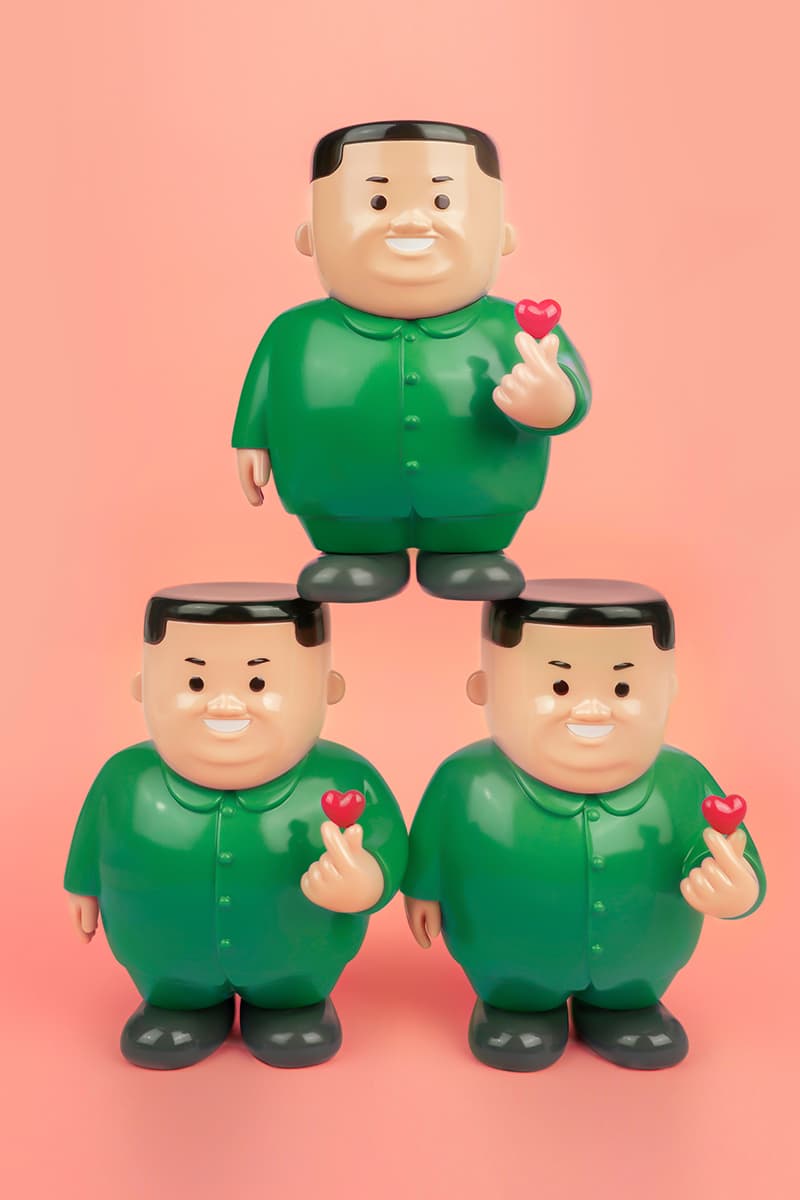 6 of 8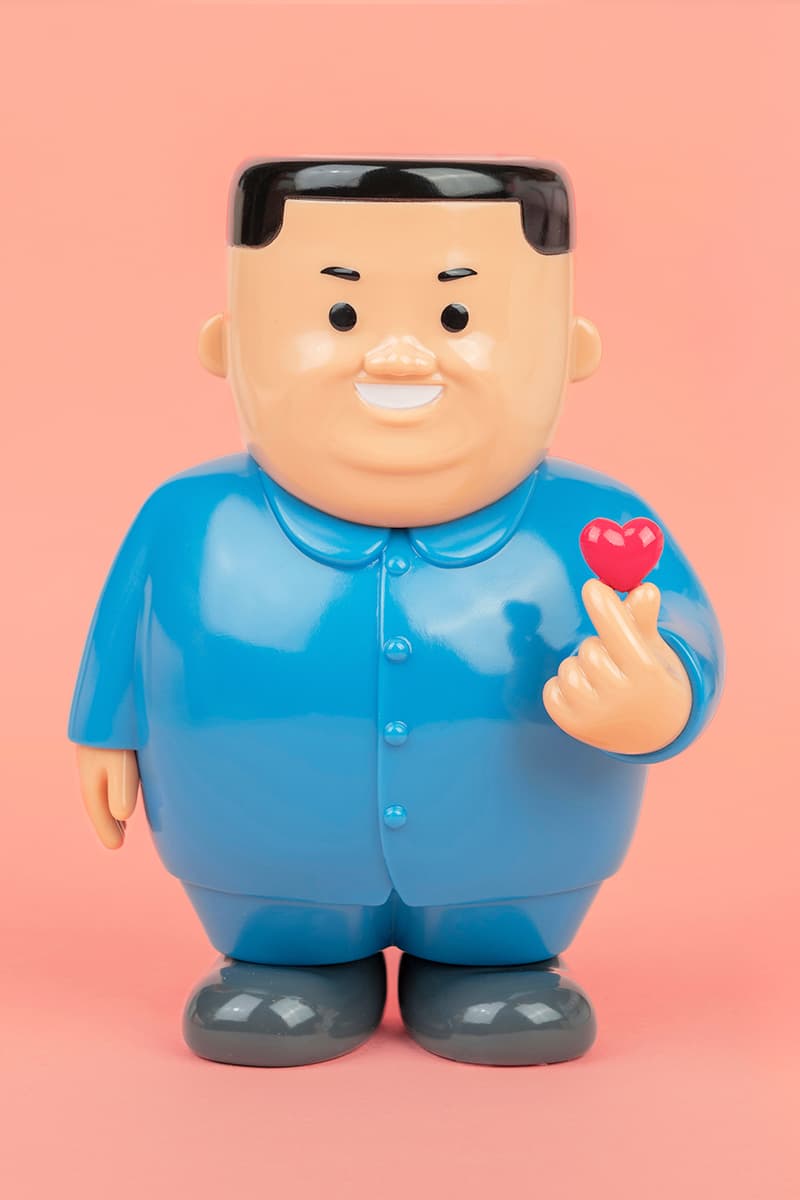 7 of 8
8 of 8
Joan Cornellà Drops 'K-Love' Vinyl Sculptures for Valentine's Day
An uncanny resemblance to Kim Jong-un.
---
Following the release of SELFIE GUN, Barcelona-based artist Joan Cornellà has now returned with a 6.7-inch tall vinyl sculpture titled K-LOVE.
Once again made in collaboration with AllRightsReserved, the collectible continues Cornellà's characteristically dark humor, portraying a man in a suit — uncannily resembling that of North Korea's supreme leader Kim Jong-un — seen making a finger heart that has become a symbol among K-pop stars. The work, thematically-geared towards Valentine's day, remains another example amongst the artist's growing repertoire that takes note of the global sociopolitical climate.
K-LOVE arrives in two vinyl editions of blue or green, with the artist's printed signature under foot, going at $199 USD (or $1,560 HKD), from February 12, 9pm EST, via AllRightsReserved's Ding Dong Takuhaibin website. Artwork ships globally with free shipping for purchase of second item and onwards.
For more art collectibles, Matt McCormick releases a cathartic edition print titled, 'Somewhere I Can Walk Alone And Leave Myself Behind.'