Conway Drops "Sign Language" and Freestyles Over Nicki Minaj's "Yikes"
The Machine hints at an album release coming soon.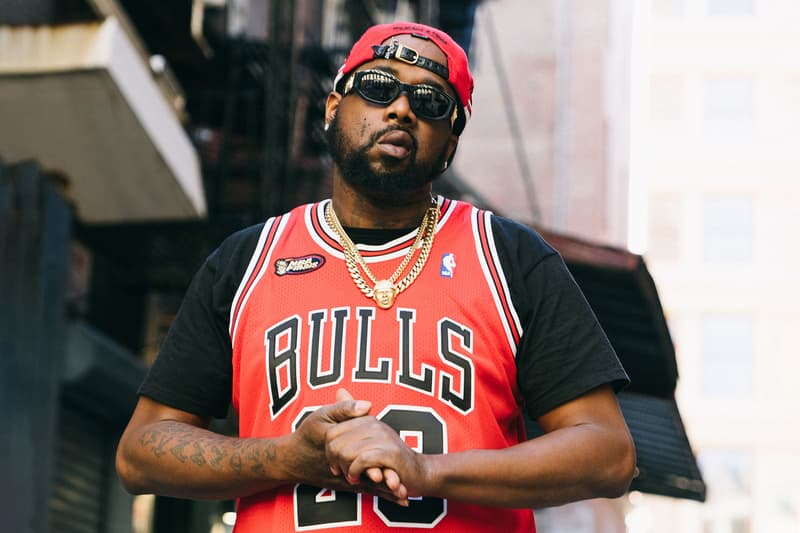 Conway the Machine and Griselda Records aren't letting the success of 2019 hinder their 2020 plans. In fact, the crew is already off and running with a number of new releases. Whether it was Benny the Butcher's three guest verses late last week, the premiere of the "Cruiser Weight Coke" visual from WWCD or taking to Jimmy Fallon for a stripped-down performance of "Dr. Bird's", the Buffalo crew continues to grow with an almost overwhelming output. Now Conway has enlisted Griselda's in-house producer Daringer for the new single "Sign Language" while also dropping a quick-hitting freestyle to Nicki Minaj's "Yikes".
"Sign Language" is Daringer at his best thanks to a harsh electric guitar riff on loop, some minimal drums straight from 90s boom bap and just the right amount of echoing and haunting vocals lingering throughout. It's an effort in the vein of The Alchemist and gives Conway plenty of room to put the rest of the hip-hop industry on notice.
"They overlooked my accomplishments/ and don't wanna acknowledge it/ Won't let it shake my confidence/ How, when I've been sh*ttin' on the game since I got in it/ Not only that, my story alone is astonishing/ I got murals in different continents/ This sh*t is looking promising/ Hip-hop about to experience a climate shift. Prolly subconsciousness like verses from Kweli/ Still make a movie on your set, Mahershala Ali." On the intro Conway even reminds the listener that, "everyone is still food" referring to his ongoing mixtape series Everybody Is F.O.O.D, possibly hinting at a fourth installment for later this year.
"Yikes" sees Conway flex his lyrical prowess, rapping double-time over the Nicki Minaj single while also giving Nicki some props along the way. He waxes about the Roc Nation brunch and taking photos with Rihanna, hints at an upcoming project with a release date looming and more. Stream "Sign Language" and "Yikes [Freestyle]" below and in more music news, watch Pop Smoke and Quavo's Off-White™ produced "Shake The Room" music video.
View this post on Instagram