fragment design, sacai and More Celebrate UNDERCOVER's 30th Anniversary With Remixed Jacket
The Japanese label has brought on collaborators as diverse as kolor and TAKAHIROMIYASHITA TheSoloist.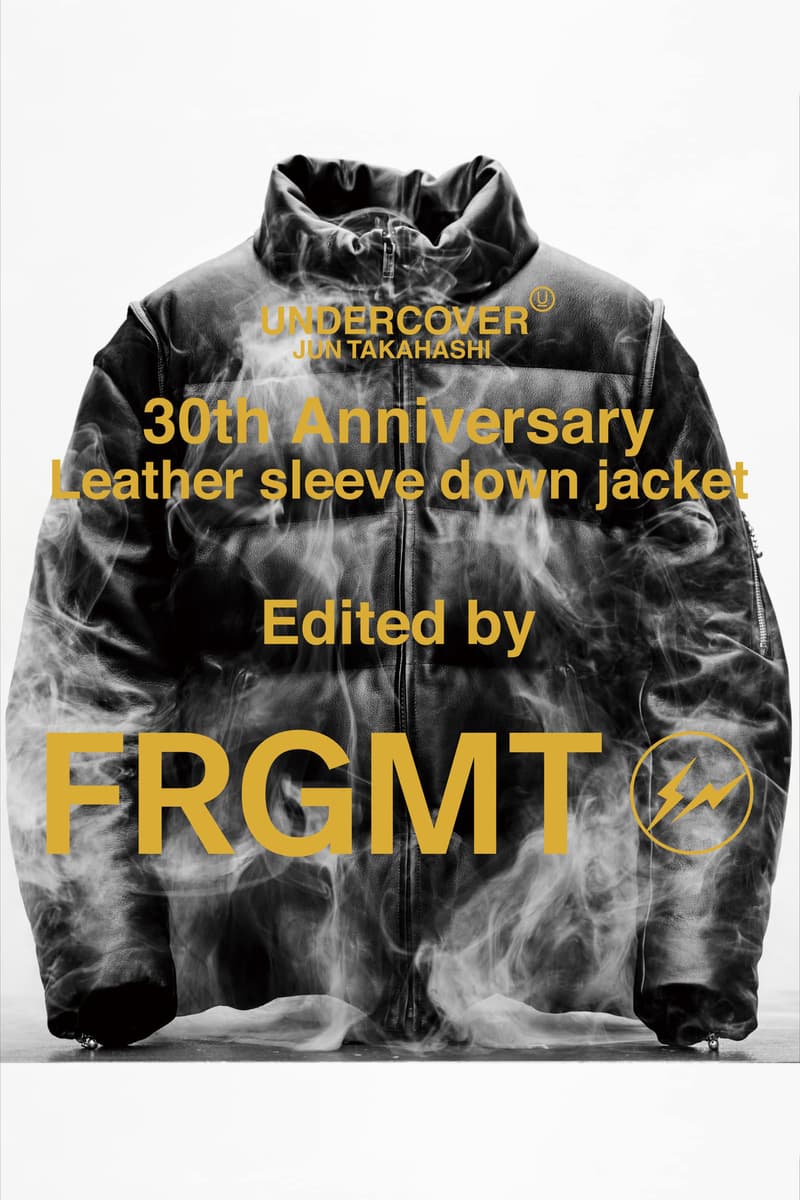 1 of 7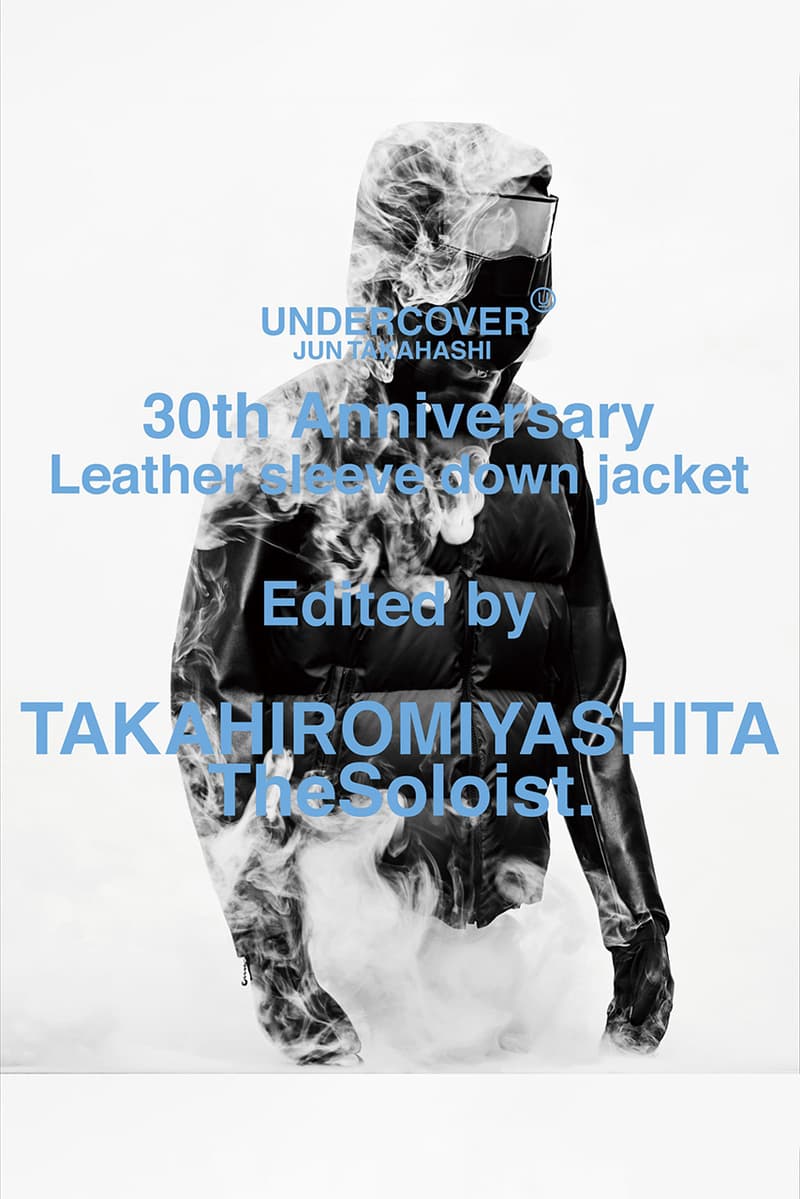 2 of 7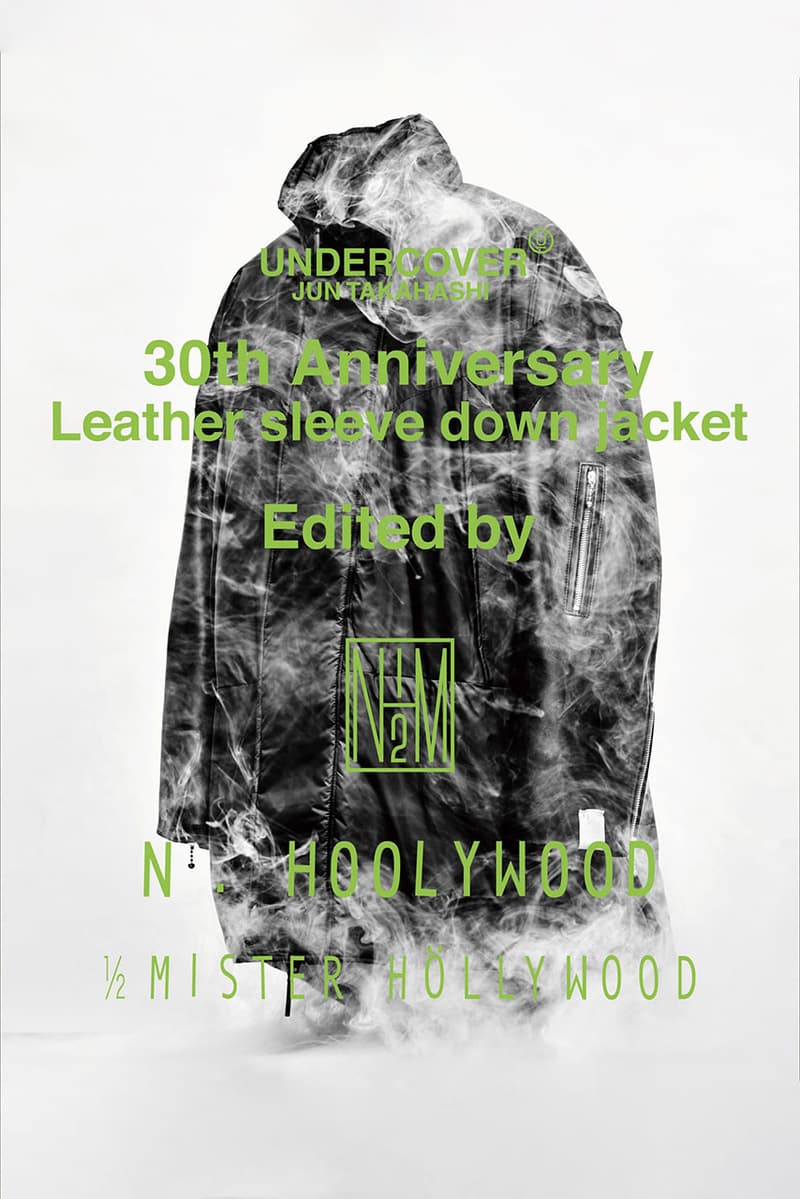 3 of 7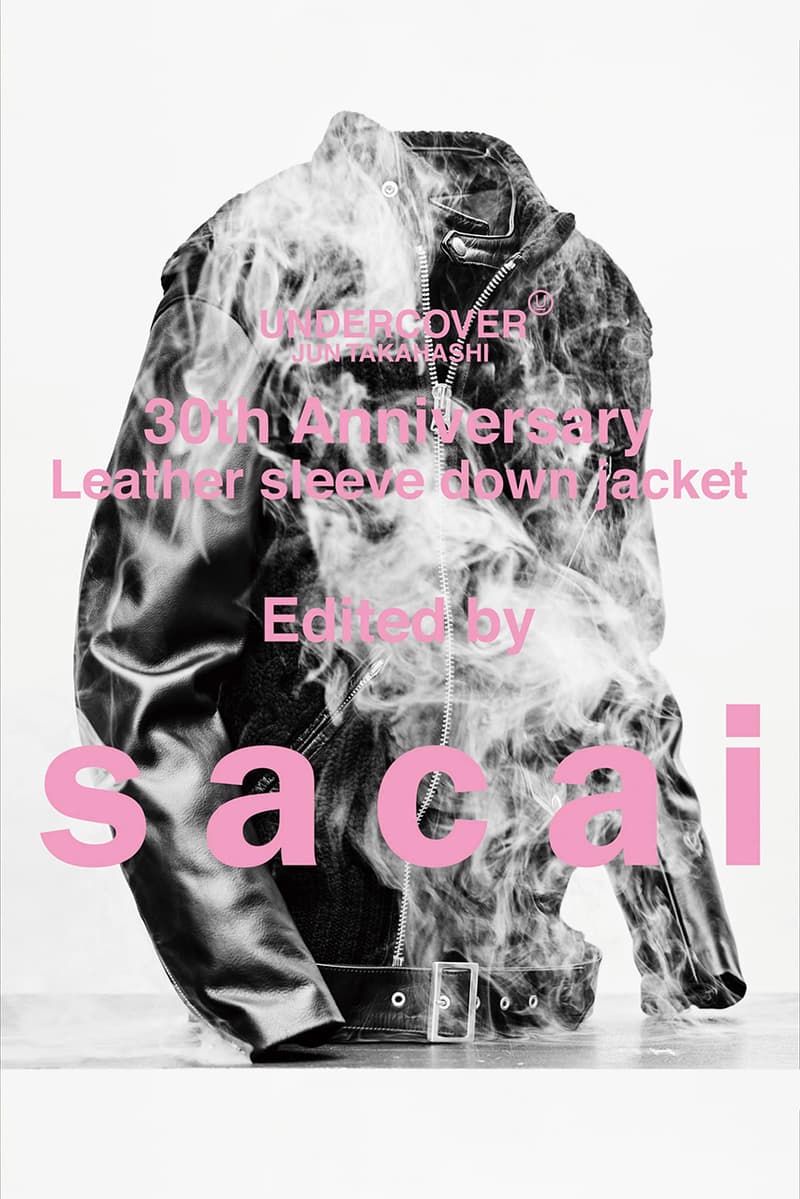 4 of 7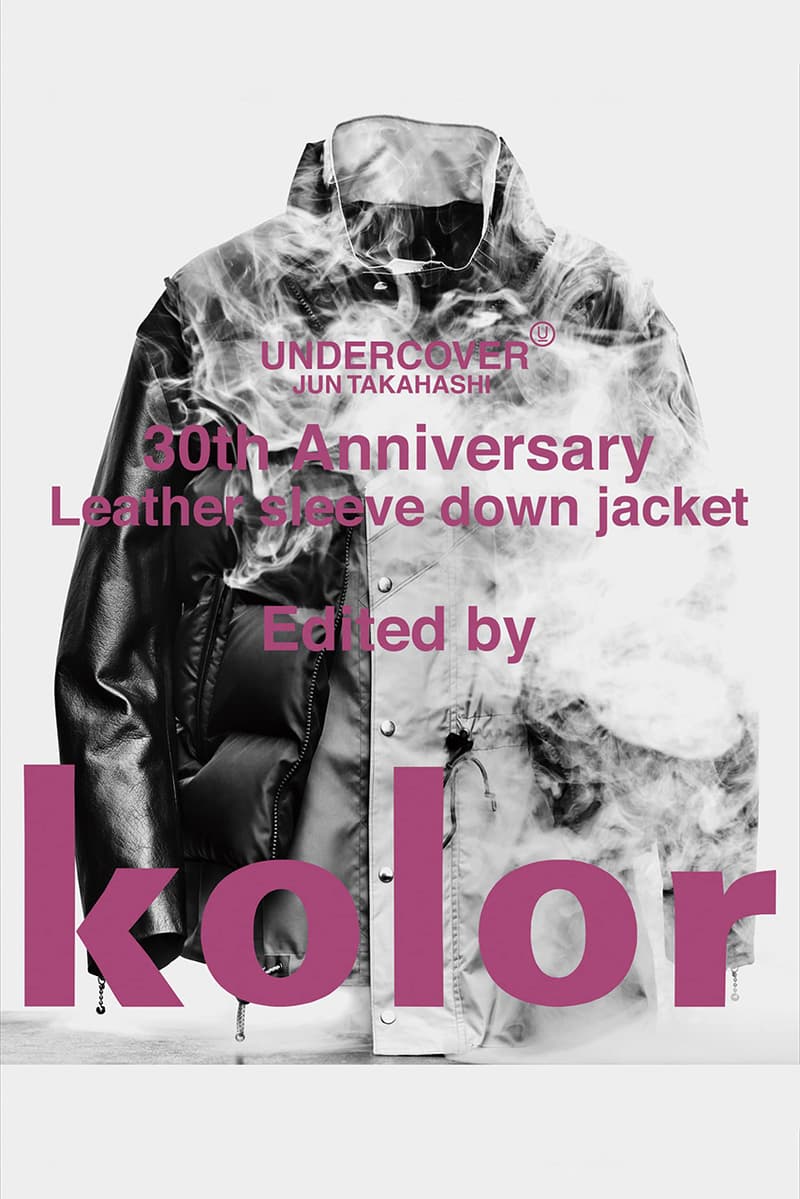 5 of 7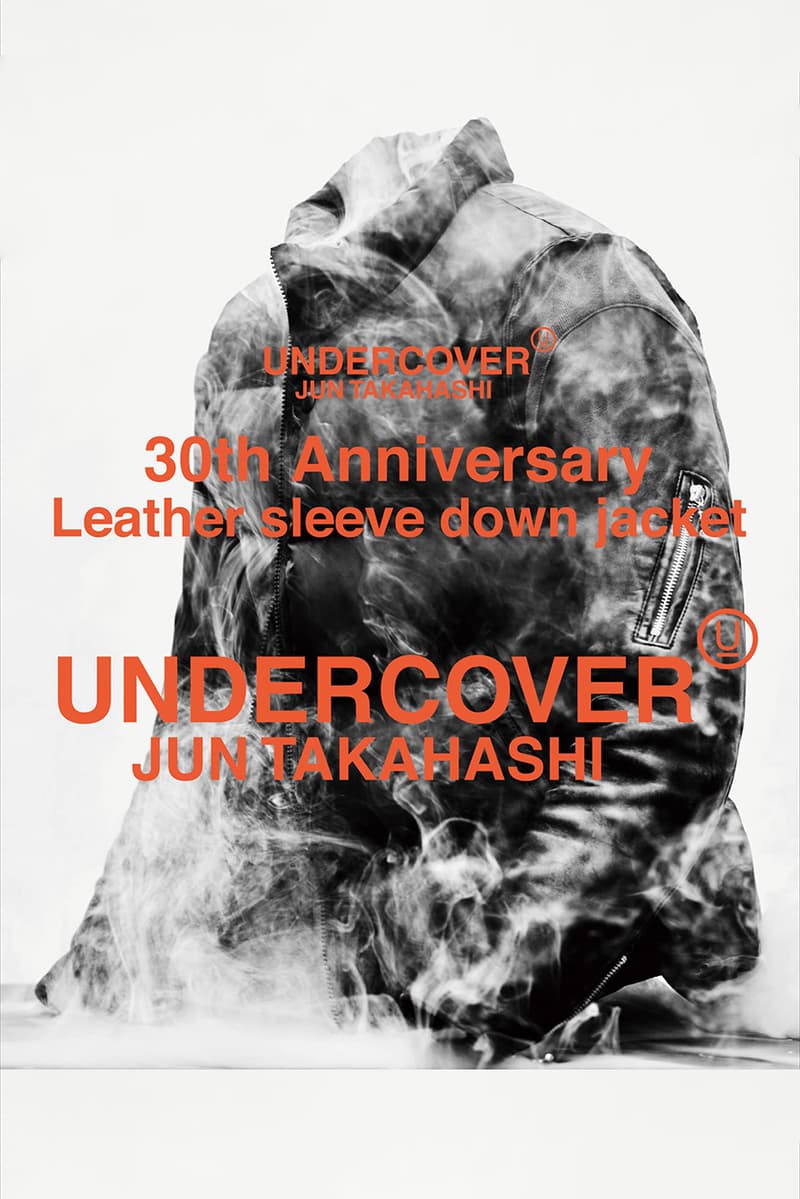 6 of 7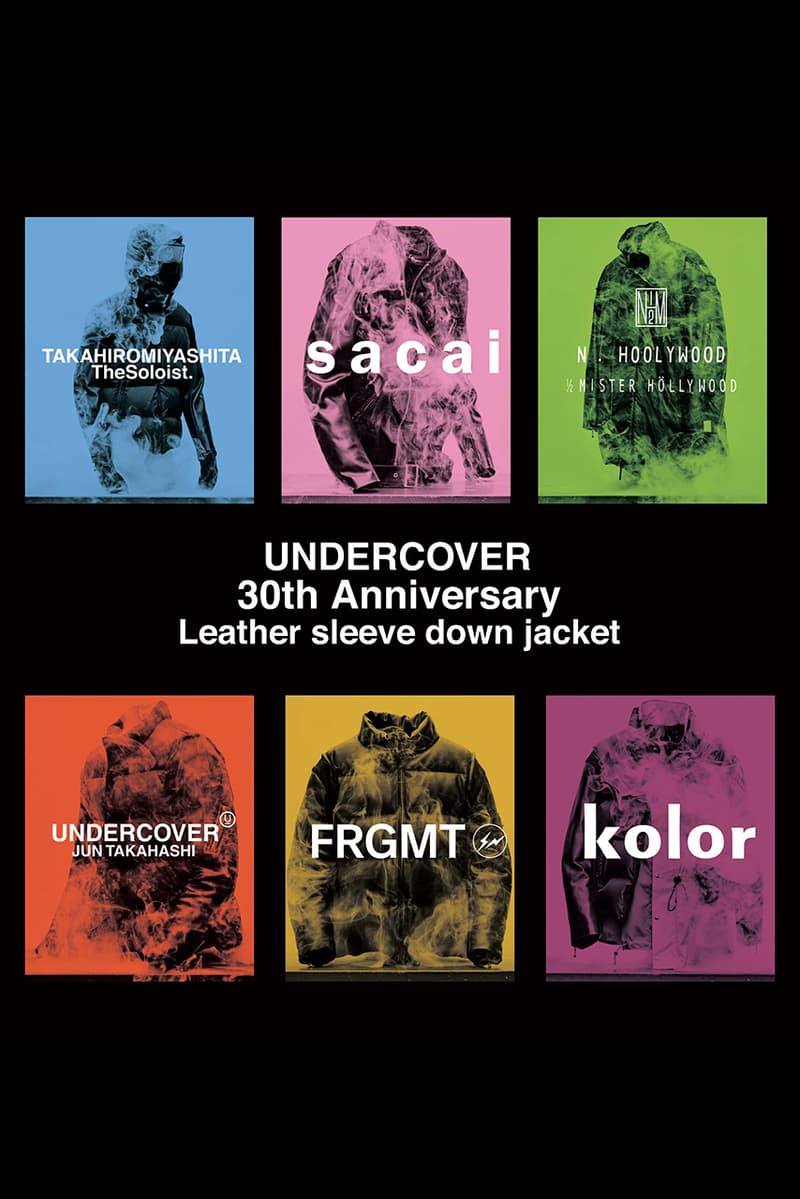 7 of 7
UNDERCOVER's 30th anniversary celebrations come to a head with a wide-ranging collaborative effort that reunites the legendary Japanese label with a variety of its like-minded compatriots, including fragment design, sacai and TAKAHIROMIYASHITA TheSoloist. The six creatives each provide their own spin on an UNDERCOVER favorite: the leather-sleeved down jacket.
2020 has seen UNDERCOVER introduce a variety of initiatives for its anniversary, ranging from an archive sale to a HYSTERIC GLAMOUR collab to various updated graphic goods. It also recently brought sacai onboard for a wholly different piece of outerwear, partnering on a bespoke made-to-order rider's jacket.
This time, fragment, sacai, TAKAHIROMIYASHITA TheSoloist., kolor and N.HOOLYWOOD are working alongside UNDERCOVER on a mixed-material down jacket, placing their own spin on the stylish seasonal staple. For instance, TAKAHIROMIYASHITA TheSoloist. has transformed the garment into a ski-friendly piece that shrouds the entire torso with a hood and built-in goggles, while kolor serves up a half-and-half piece that stays in line with its own deconstructionist ethos and fragment opts for a simple style elevated by silver hardware.
All of the limited edition items will go up for raffle on January 5 via UNDERCOVER's web store, granting few die-hard fans the ability to purchase the special wearables.
UNDERCOVER's own take on the leather-sleeved down jacket will retail for ¥120,000 JPY (approximately $1,200 USD), while TAKAHIROMIYASHITATheSoloist. weighs in at ¥160,000 JPY (approximately $1,545 USD), fragment design at ¥240,000 JPY (approximately $2,300 USD), N.HOOLYWOOD at ¥120,000 (approximately $1,200 USD), sacai at ¥200,000 JPY (approximately $1,900 USD) and kolor ¥140,000 JPY (approximately $1,350 USD).
Most recently, UNDERCOVER announced plans to launch a batch of new one-off UNDAKOVR pieces.