Michael Jackson's Neverland Ranch Sold for Underwhelming $22 Million USD
The billionaire buyer scooped up the property for almost $80 million USD less than expected.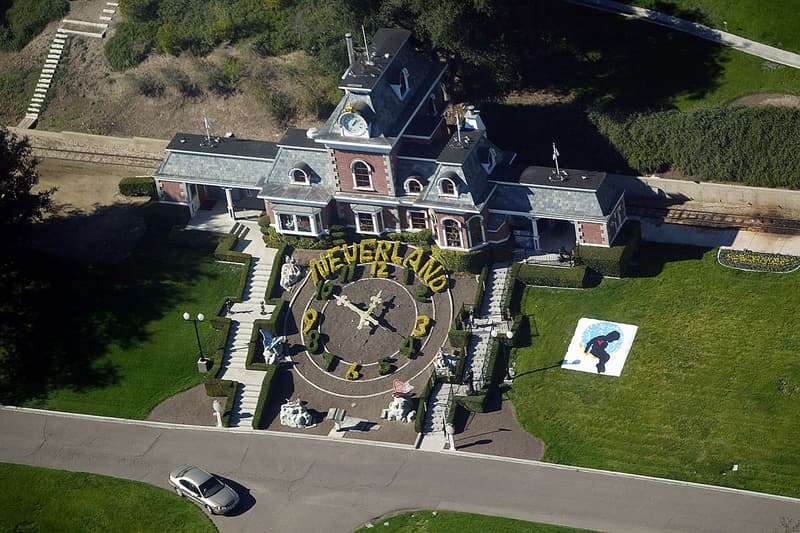 In the wake of the many sexual abuse allegations and lawsuits that plagued Michael Jackson until his death in 2009, his infamous Neverland Ranch property was renamed Sycamore Valley Ranch by its co-owners, Jackson's estate and real estate investment trust Colony Capital. However, the tarnished reputation never wore off, allowing billionaire Ron Burkle to snap up the entire property for a mere $22 million USD, reports The Wall Street Journal in accordance with public records and inside sources.
Neverland Ranch was as infamous as the pop star himself, a fantasy world of childlike installations that included an on-site movie theater, zoo, railroad and amusement park (since removed). Purchased in 1987, Jackson originally paid approximately $19.5 million USD for the land. First listed for $100 million USD in 2015, the expansive Los Olivos estate stretches over 2,700 acres but was eventually reduced in price over the years to only $31 million USD in 2019.
A spokesperson for Burkle, the founder of Yucaipa Companies and a former Jackson acquaintance, told The Wall Street Journal that the acquisition was an "opportunity" for the billionaire to add to his California property portfolio, which currently encompasses 1,000 acres in Oak Glen. Burkle also co-owns Soho House, which operates a series of exclusive clubhouses and retreats — though he was reportedly scouting new Soho House locations, it's unclear whether this purchase ties in with that aim.
Recently, Jackson's estate won a lawsuit against HBO regarding "disparaging remarks" made in its Leaving Neverland documentary that explored some of the abuse allegations levied against Jackson.