A Shipment of Rare Goku Figures May be Lost at Sea Due to a Pacific Storm
The figures were all sold out within 15 minutes of release.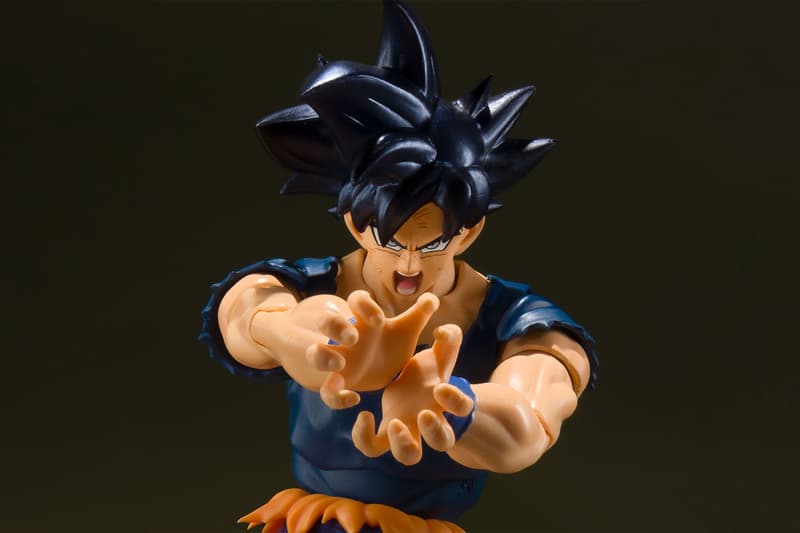 A shipment of rare Goku figures may have been lost at sea. According to a new report from Reuters, a container ship named ONE Apus was hit by a massive storm in the Pacific Ocean on November 30, causing the ship to roll and lose nearly 2,000 shipping containers at sea. While no one on board was harmed, the accident roughly caused a possible $200 million USD in losses, and part of those shipments lost could very well contain a series of rare Dragon Ball figures from Bandai.
The models in question come from Premium Bandai's Figuarts series, and depict Goku in his Ultra Instinct Sign transformation. They were originally planned for release exclusively at an event, but due to the ongoing coronavirus pandemic, the event was cancelled and Bandai decided to release them online instead. All pre-orders were sold out within just 15 minutes of going live, and many have already taken to Ebay to flip the figure for double its price.
As of now, there's no confirmation from Bandai if the shipments lost at sea do in fact contain these rare Goku models, but the company has nonetheless sent out an email to those who purchased it, updating them with the news. "The containership that carried Bandai products was hit by severe storm and lost many containers near Hawaii," the email reads. "The ship is at Port of Kobe, Japan for investigating its damages. It will take several weeks to over a month. We are currently waiting to hear about the container's status from the authority, and we'll announce any shipping information as soon as it's available."
The company has yet to make any public announcements regarding the incident.
the Goku collecting groups I'm in on are fire because everyone's limited edition, made-to-order Ultra Instinct Sign Gokus they preordered in August probably sank to the bottom of the ocean. RIP Goku pic.twitter.com/lfnLaoeKml

— Kevin Snow (@bravemule) December 22, 2020
Elsewhere in collectibles, Hot Toys has unveiled a 1:6 scale Johnny Silverhand from Cyberpunk 2077.