Martin Margiela's First-Ever Art Exhibition Scheduled for 2021
The reclusive designer's art career will begin at Lafayette Anticipations.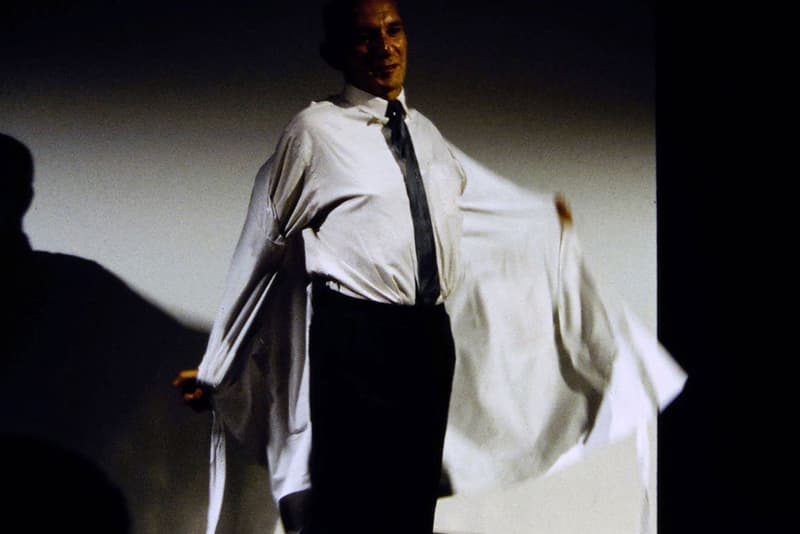 Over the past few years, the shroud surrounding enigmatic Belgian creative Martin Margiela has slowly dropped, as the Maison Margiela founder issued a rare personal statement, judged the ANDAM prize and took center stage in his own tell-all documentary. Now, the low-key Margiela is poised to make his debut as an artist, reports WWD.
Comprising a never-before-seen collection of the former fashion designer's recent creations, the exhibition — appropriately dubbed Martin Margiela — will be set amongst a theatrical environment also designed by Margiela himself. Though Margiela's designs for his own fashion label and his Hermès womenswear have been spotlighted in past exhibitions, his own artwork has never been the subject of its own show.
Interestingly, Martin Margiela will showcase a variety of sculptures, photographs and installations wholly disparate from the industry that Margiela helped forever reshape, a slight divergence from the fashion deconstruction of similarly reclusive former designer Helmut Lang. In fact, Lang's fascination with shredded garments recently manifested in a recent Saint Laurent partnership.
"This exhibition celebrates the idea that Martin Margiela has always been an artist, whose work has played out since, within and outside the art world," said Lafayette Anticipations owner Groupe Galeries Lafayette in a statement.
"Martin Margiela has always made us look at things with fresh eyes. Going against the grain, he cultivates an obsession for discreet people, abandoned objects and forgotten places and events, bestowing on them a new dignity," explaining that the exhibitions themes include signature Margiela touchstones like "the passage of time, disappearance, chance, mystery, aura."
Martin Margiela is schedule to run April 15 to July 25 and Lafayette Anticipations is expected to publish some teaser content in January to whet fans' appetite.
Meanwhile, the house that Margiela built recently completed its latest Parisian flagship.