Martin Margiela Delivers Extremely Rare Public Statement
The reclusive designer speaks up for the Belgian Fashion Awards.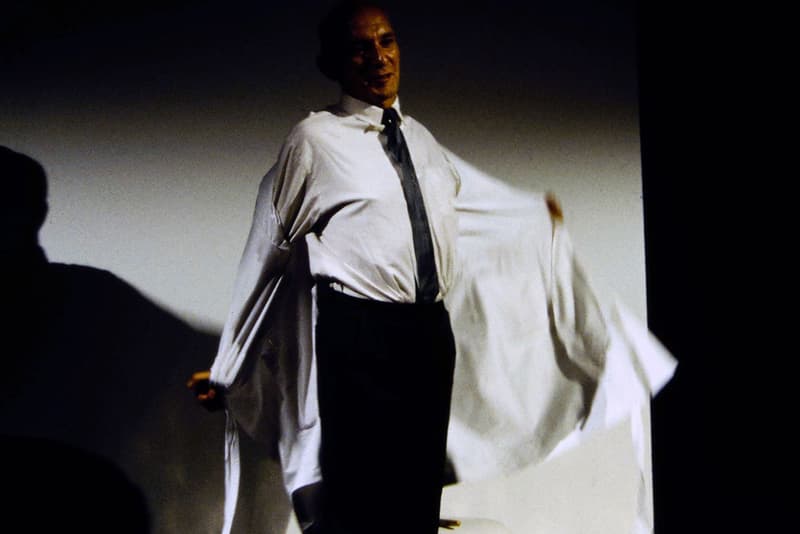 Martin Margiela, the eponymous founder of the label now known as Maison Margiela, has maintained a low public profile since leaving the fashion world in 2008. Unlike Helmut Lang, who dedicated his life to art after leaving the industry, Margiela's current activities are completely unknown, which is exactly how he likes it.
Though the reclusive designer surfaced back in 2014 to speak with current Maison Margiela creative director John Galliano, Margiela has maintained an anonymous existence for nearly a decade now. Surprisingly, he broke his silence on October 11 when the Belgian Fashion Awards awarded him the Jury Prize for "his entire career and his obvious impact on the history of fashion, today's collections, and more than likely the ones to come." Though Margiela didn't actually attend the award ceremony himself, he sent a letter in place of an acceptance speech.
Along with an appreciation for recent exhibitions of his past work, Margiela also opened up about his reasons for leaving fashion. "I could not cope any more with the worldwide increasing pressure and the overgrowing demands of trade," the designer explains. He also cites "the overdose of information carried by social media" as another factor that pushed him towards solitude. However, Margiela ends the letter on a positive note: "Today, I am happy to notice again a growing interest for creativity in fashion, by some upcoming designers."
Read the entire letter below.
Most recently, Galliano debuted his deconstruction-centric Spring/Summer 2019 Maison Margiela runway presentation.
"I am very touched and indeed honoured to receive this award, here in my native country.

Especially because I stepped down from fashion already ten years ago.

This evening, my memory goes back to 1983 when I received, here in Brussels, my very first recognition: the second prize of the 'Golden Spindle' contest, handed to me by the then only foreign jury member, Jean Paul Gaultier.

Many say that fashion has a short memory as it is obsessed by actuality and novelty. But some recent exhibitions about my work exemplified the opposite. Again, my homeland Belgium was the first to honour my work at the MOMU Antwerp, and then my adoptive city Paris followed with two more, at Palais Galliera and Musée des Arts Décoratifs.

A beautiful tribute to a period of hard work and dedication starting at early age and lasting for more than 30 years, until 2008 – the very year I felt that I could not cope any more with the worldwide increasing pressure and the overgrowing demands of trade. I also regretted the overdose of information carried by social media, destroying the 'thrill of wait' and cancelling every effect of surprise, so fundamental for me.

But today, I am happy to notice again a growing interest for creativity in fashion, by some upcoming designers.

This evening, I feel proud and fulfilled and I wish to thank wholeheartedly all of you for your precious support back then and today's recognition."